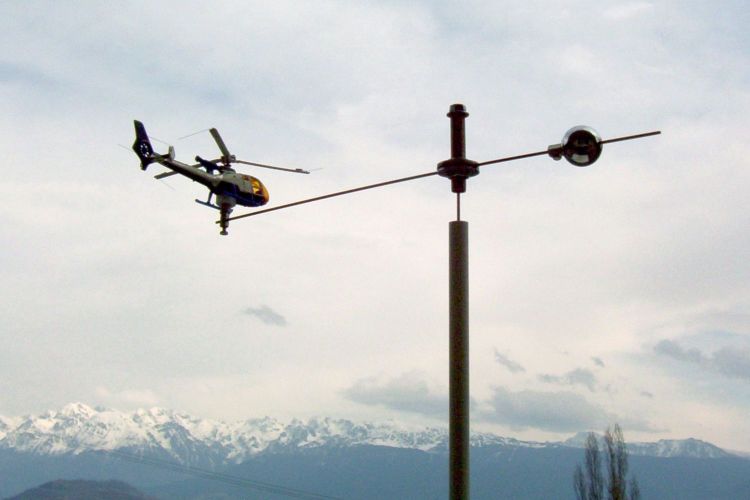 Electrokinetic propulsion
A model scaled down to 1/70 and provided with fine needles on the fins and blades is submitted to an hight voltage. The "electric wind" forces the device to orbit around the central pivot.

Propulsion électrocinétique
Une maquette au 1/70 munie de fines aiguilles collées sur les dérives et en bout des pales est portée à un potentiel élevé. L'effet du "vent électrique" force l'appareil à orbiter autour d'un pivot central.