--------ROTBOTS-------
--Combots 2013--
Robot: Kaku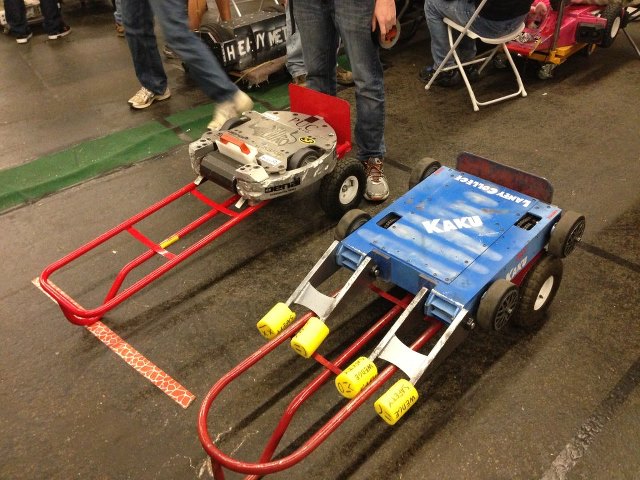 --RoboGames 2012--
Robot: Dale's Boner
--Antenna tracking head--
The super struture was stolen...RIP as scrap!
I was using the Make controler 2.0
A paper about picking the right antenna
&
Another good paper http://tdcom.fr/support/Sea-Tel/xx97/xx97_SWB_G.pdf
--Pan/Tilt Head design--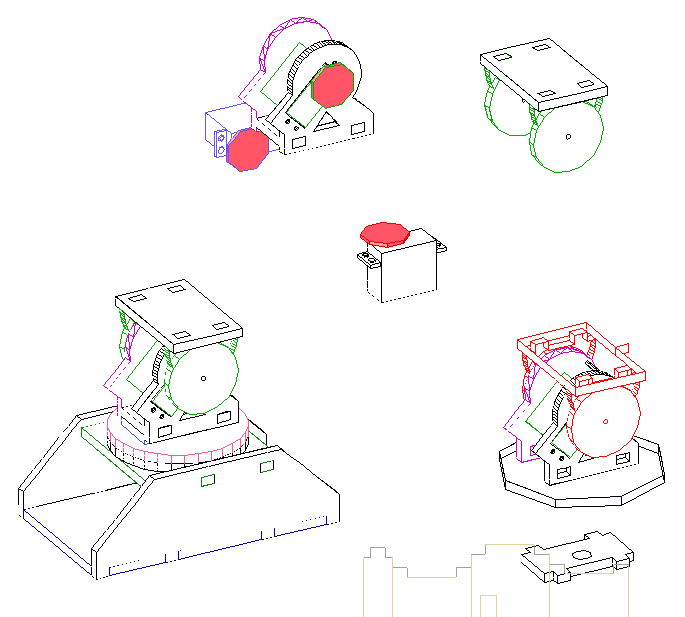 --ROVER BOT--
(Photo after first biuld)
-Funtinal block diagram, using ROS (robot operating system).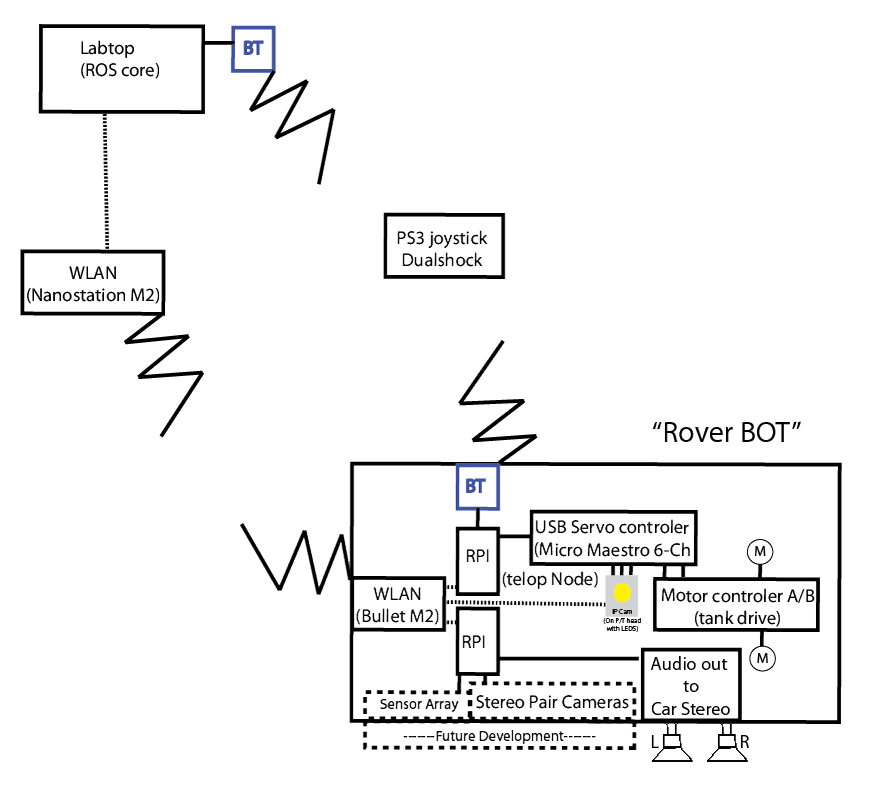 Multi channel servo control is acheve with Pololu's 4ch usb servo controler.
http://www.pololu.com/catalog/category/102
--Preliminary wiring diagram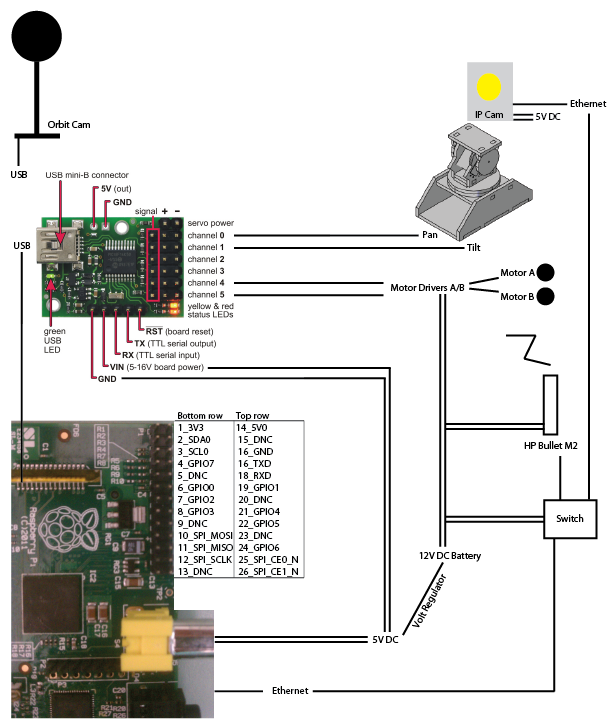 --Currnent wiring diagram.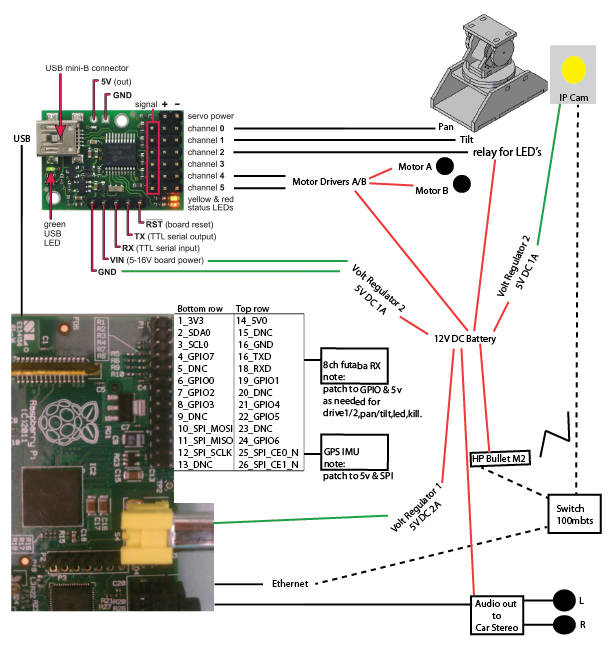 Software installed
-ROS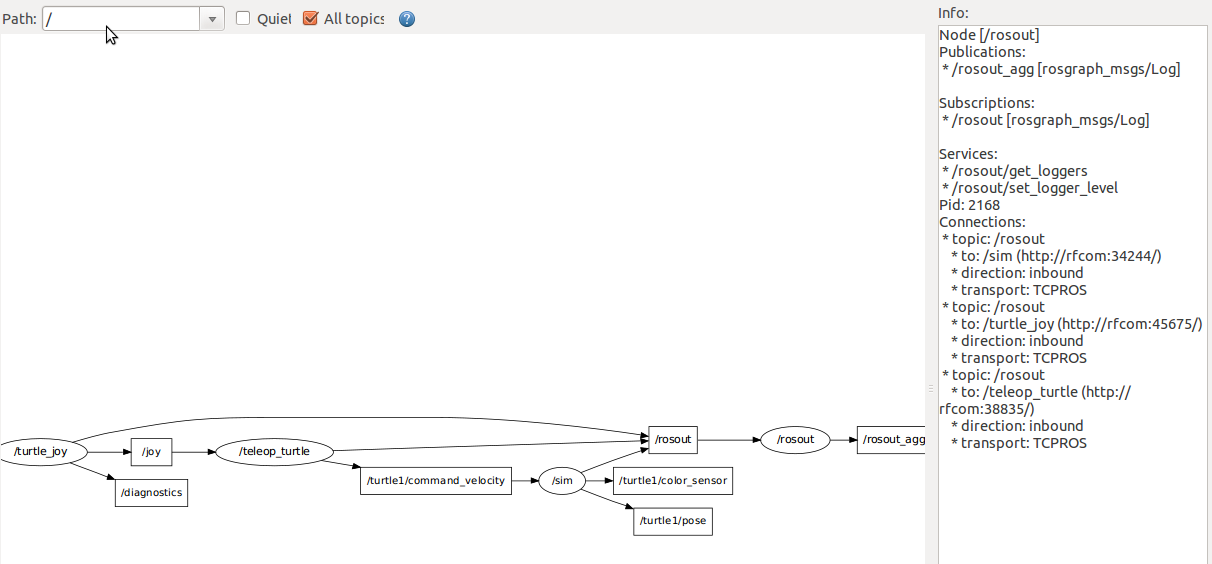 $aplay a.wav...
-Webmin
too install open a terminal &
~ $ sudo apt-get install perl libnet-ssleay-perl openssl libauthen-pam-perl libpam-runtime libio-pty-perl apt-show-versions python
~ $ wget http://prdownloads.sourceforge.net/webadmin/webmin_1.610_all.deb
or
~ $ wget http://prdownloads.sourceforge.net/webadmin/webmin_CURRENT_all.deb
~ $ sudo dpkg -i webmin_1.610_all.deb
Now you can acces the server https://yourserver:10000
-END-