Minot Peak


Grays Harbor County, WA
46.891874, -123.416634
1800 Feet
Call: W7EOC


444.050 +5MHz 118.8Hz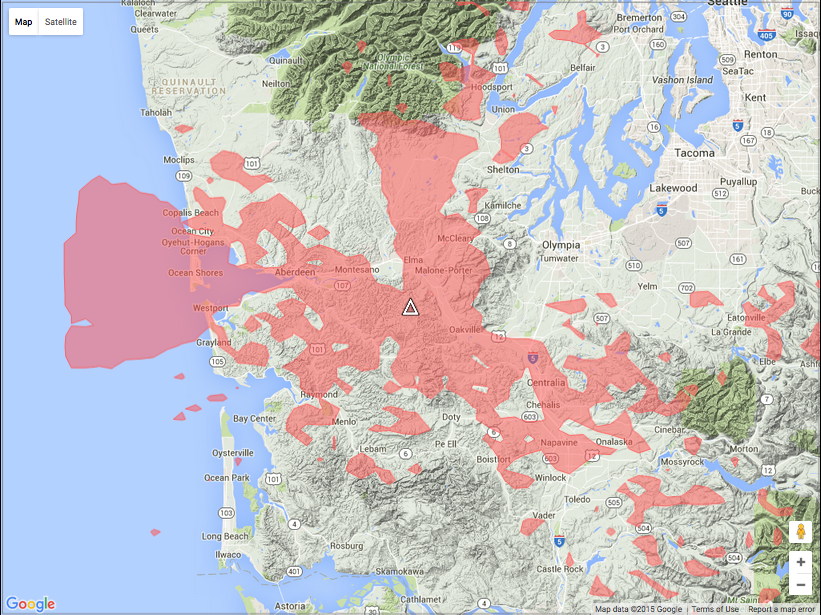 Minot UHF Repeater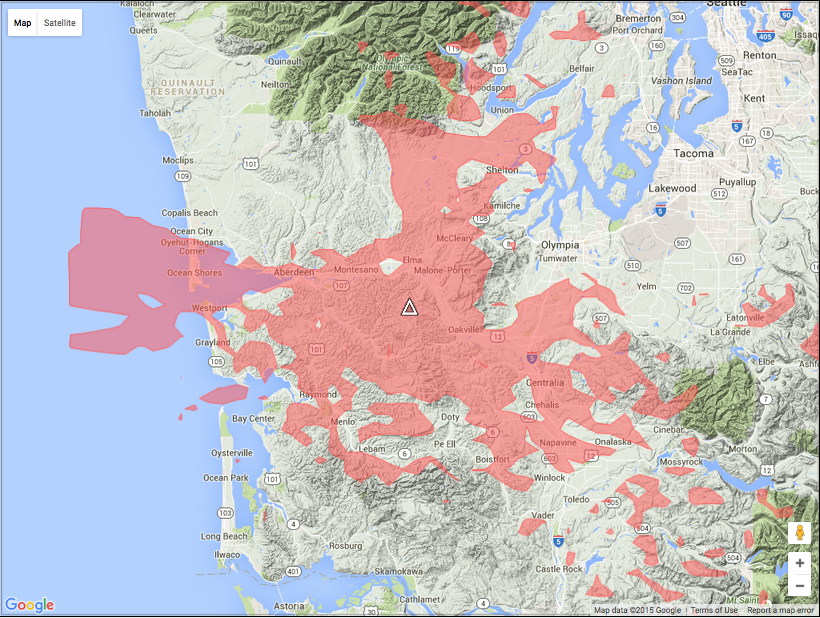 Minot VHF Packet

06/21/16 Minot repeater was
moved from one building and
tower to another at the same
site.

Location: Minot Peak is south of Elma, WA, southeast of the towers at Satsop, and west of Centralia, WA.

Coverage: Minot covers most of southern Grays Harbor County. It is accessible from the EOC in Montesano, as well as most of Aberdeen, Hoquiam and the other major towns. This repeater provides coverage on Highways 8 and 12 from Aberdeen on the west to McCleary on the north, and most of the Centralia/Chehalis area. The coverage to the north is more spotty than the site plot would indicate, and local obstacles can influence the quality of coverage greatly, particularly in wooded or hilly areas.

Normally linked to the rest of the
BeachNet
system, this repeater solidifies coverage for those passing through between the coastal areas and Puget Sound. Minot provides back country coverage in mountainous southeastern Grays Harbor and northeastern Pacific Counties.

During an emergency, this repeater will probably be disconnected from the network, and linked to the Cosmopolis (145.390), Neilton (444.700), and Ocean Shores (444.200) repeaters, to allow communications within Grays Harbor County. This arrangement allows all these repeaters to be simultaneously monitored on a single radio from the Grays Harbor EOC in Montesano.

Hardware: The repeater consists of a GE Mastr-II 110-watt continuous duty base station (running 60-watts) using a CAT-200B controller in a 30-inch GE cabinet with a Mastr-II power supply. The duplexer is a Phelps-Dodge 6-cavity bandpass-notch type feeding a dual band antenna stood off the side of the tower through 70 feet of LDF5-50 7/8-inch hardline. There is a UHF GE Mastr-II mobile used as a link transceiver and a VHF Mastr-II mobile used for the packet station. Both are mounted to the sides of the cabinet. Each of the three transmitters is fitted with a dual-section isolator and bandpass filter cavity. The packet station and repeater share the main antenna on the tower through a diplexer, while the link uses a pair of phased yagis on the roof of the building.

Packet Radio: The "MINOT" packet radio node is co-located with the UHF repeater and shares the antenna. This is part of the 145.630 MHz 1200-Baud Washington District Three EOC Packet Network. The packet station is accessible from most of southern Grays Harbor County as well as the northern portion of Pacific County, and also provides coverage into the Centralia area.