Welcome to the official Web Site of VE1VAS / VA1VAS - Sydney Amateur Radio Club's MARCONI callsign
VE1VAS &nbsp / &nbsp VA1VAS
MARCONI National Historic Site Callsign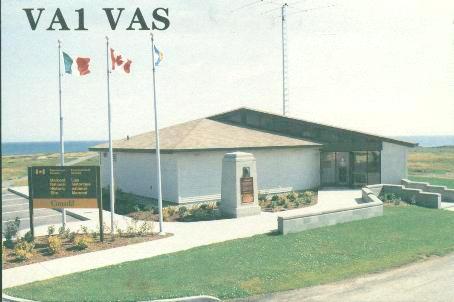 operated by:
&nbsp &nbsp &nbsp &nbsp &nbsp &nbsp &nbsp The Sydney Amateur Radio Club


Mailing Address: &nbsp &nbsp &nbsp &nbsp &nbsp &nbsp &nbsp &nbsp &nbsp &nbsp &nbsp &nbsp &nbsp &nbsp &nbsp &nbsp &nbsp &nbsp Telephone: &nbsp &nbsp (VE1DM, Bill) (902) 562-5898


PO Box 34
Sydney NS &nbsp B1P 6G9

Sydney Amateur Radio Club Website: http://qsl.net/ve1cr



ve1cr@qsl.net


New Members Always Welcome!
Dues are only $20 per year for full membership (licensed amateur)
or associate membership (individual interested in amateur radio).

Donations of equipment or money are always appreciated.


Please come visit us on Saturday Mornings at the club at 11 St. Bridget St., Sydney, NS.



---
MARCONI SPECIAL EVENT DEC. 15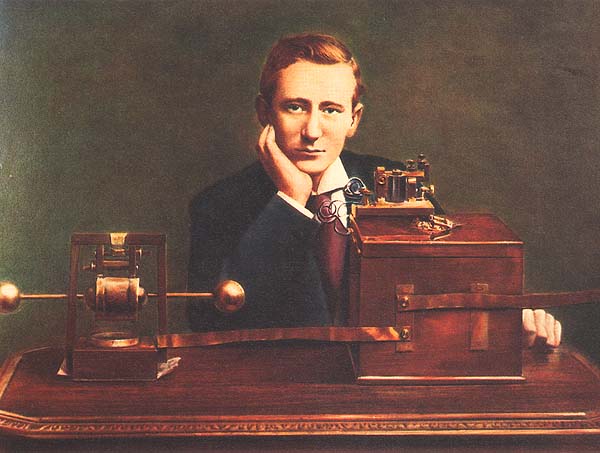 G. Marconi



THE110 th ANNIVERSARY OF MARCONI'S FIRST WEST TO EAST RADIO TRANSMISSION WAS SATURDAY, DECEMBER 15, 2012. THERE WAS CONTACT MADE WITH A SPECIAL EVENT STATION CALLSIGN II1M IN ROME, ITALY. VO1AAA IN NEWFOUNDLAND AND GB2GM IN POLDHU ALSO PARTICIPATED. WE MADE CONTACT FROM SARC IN SYDNEY BEGINNING AT 10:00 AM (1400 Z) on 14.150 MHz ON THAT DATE. A GOOD CONTINGENT OF SARC MEMBERS WERE PRESENT PAUL, VE1DPG, PROVIDED CONTACT INFORMATION...

Note: Special event station II1M was on the air for contacts on Dec. 14, 15 and 16 on HF bands with cw or ssb, with brief suspension of contacts for Princess Electra's message on 14.150 MHz ssb at 1400Z on Saturday.

14/12/2012: ITALY - MARCONI 110TH CELEBRATION - II1M - Special callsign II1M was used by ARI Chivasso (IQ1GJ) on 14 - 16 December 2012 to celebrate the 110th anniversary of the first radio message to cross the Atlantic from North America. QSL via IQ1GJ, bureau preferred. [425 DX News]
From: www.qsl.net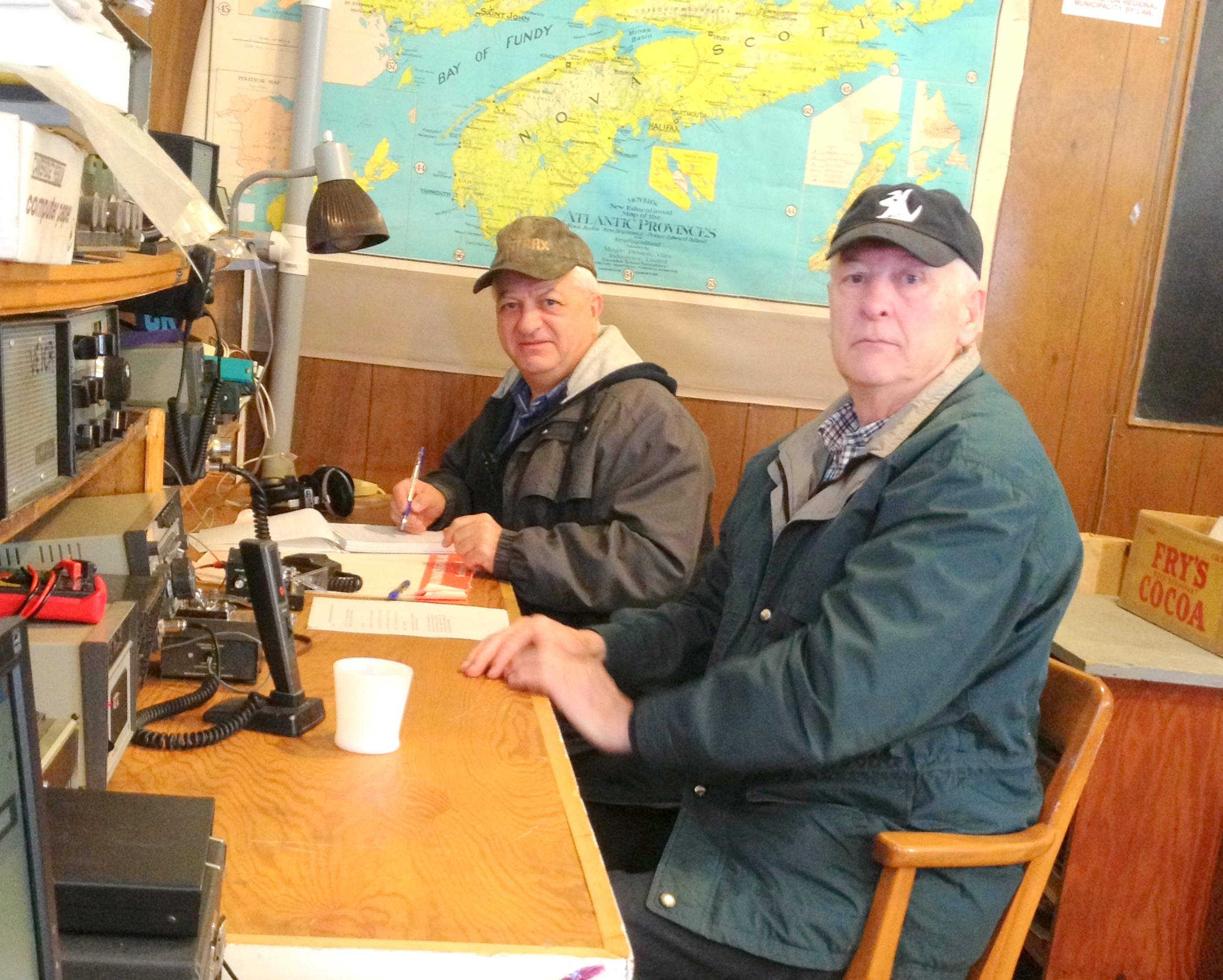 Paul VE1DPG, and Mike, VE1CYO manning the VE1VAS station and making contact with II1M and GB2GM (Poldhu) on Saturday, December 15.





For more information on II1M, (special event callsign for 110th anniversary of Marconi transmissions) see the II1M listing on DX Zone.

Also see the II1M listing on QRZ.Com.

Follow II1M DX spots HERE.

G. Marconi sent the first West to East message from a new station at Table Head, Glace Bay to Poldhu, Cornwall, England on 15 December, 1902.

GREAT HISTORIC INFORMATION on Marconi's 1901 and 1902 Historic Transmissions

The Sydney Amateur Radio Club also operates using callsigns VE1VAS and VA1VAS at the Marconi Historic Site in Glace Bay, and in conjunction with Marconi commemorative events.

See VE1VAS listing on QRZ.COM.





---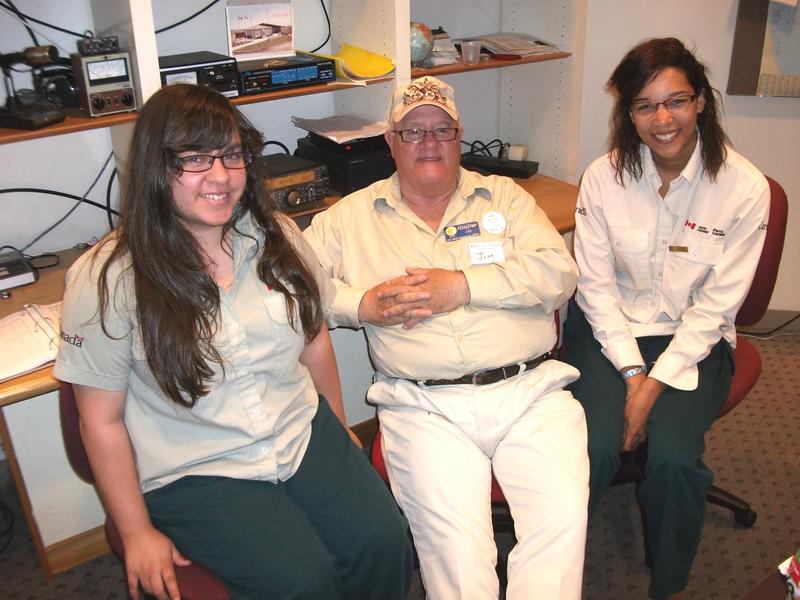 Chanel, Jim and Michelle at VE1VAS/VA1VAS Marconi Exhibit Centre, Glace Bay.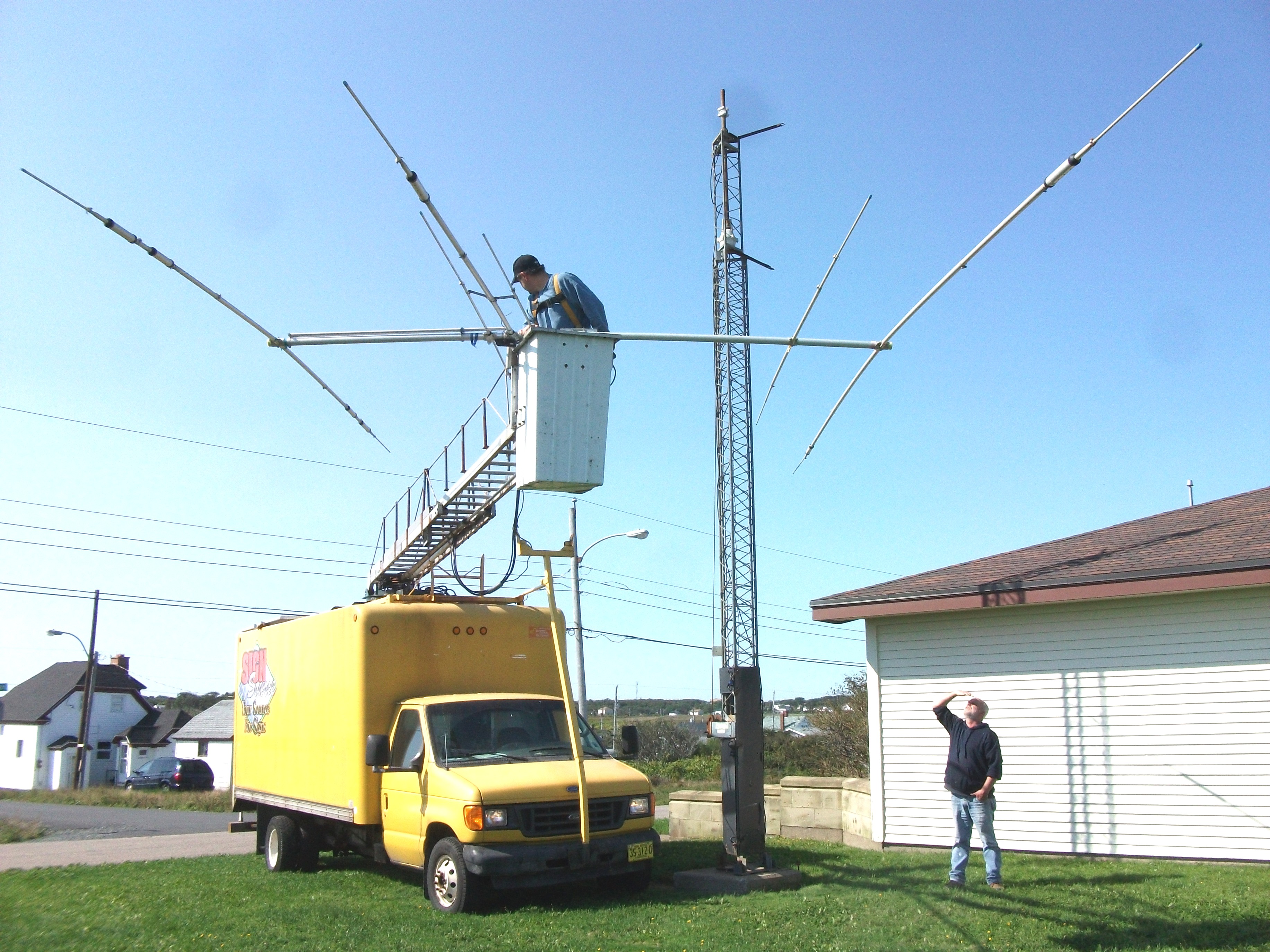 Taking down of Yagi - Sept 12, 2012 .




Why not visit the Marconi Historic Site

On 15 December, 1902, Marconi sent the first West to East message from a new station at Table Head, Glace Bay to Poldhu, Cornwall, England.

GREAT HISTORIC INFORMATION on Marconi's 1901 and 1902 Historic Transmissions


---
Interested in becoming a radio amateur, or upgrading your quailfications?
Why not visitCOAX PUBLICATIONS: Publications For the Radio Amateur
---
Greetings to all
You are visitor number






Please visit again soon, and get YOUR page on QSL.NET !

This is a wonderful service to amateur radio !





73, Sydney Amateur Radio Club