ARMS OFFICERS
There are three elected officers in ARMS, each serving a three-year term. These are the president, vice-president, and secretary-treasurer. In addition there are several appointed national officers. They include the 20-meter net manager, The BEAM editor and the tape editor. Section directors may be appointed by the president or elected by members of their respective sections.
President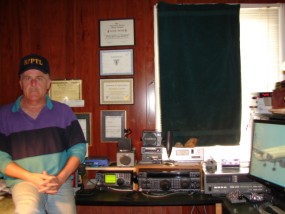 The president, Mike Rafferty, K7PTL, , is responsible for the overall operation of the organization. He recruits the appointed officers as well as the section directors (see below), if necessary. Mike was elected president in June, 2017. Mike was first licensed in 1973 while stationed on board the guided missile destroyer, USS Towers ( DDG-9. ) He holds an Amateur Extra Class license. Previous call signs were WA6FTB, WB7CGT, KA0IWR, KE0FN, and AA0AO and he has been an ARMS member since 1979. As president, I will devote myself to promoting the fellowship of the group as well as a positive witness for Christ on the air..
President Emeritus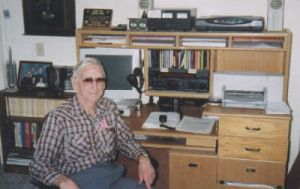 Charlie Cox, K7AQ, served as president of ARMS for 24 years, almost half the time ARMS has existed. During that time he endeared himself to ARMS members, and faithfully gave effective leadership to the organization. In 2003, newly elected ARMS president Gerry Brunk, K4RBZ, wrote in the Fall 2003 edition of The Beam: "In recognition of this term of service, and as in-coming president I hereby confer upon Charlie Cox, K7AQ, the title of President Emeritus of the Amateur Radio Missionary Service, with all the rights, privileges and honor appertaining thereunto. Thanks, Charlie, for all you have done for ARMS."
Vice-President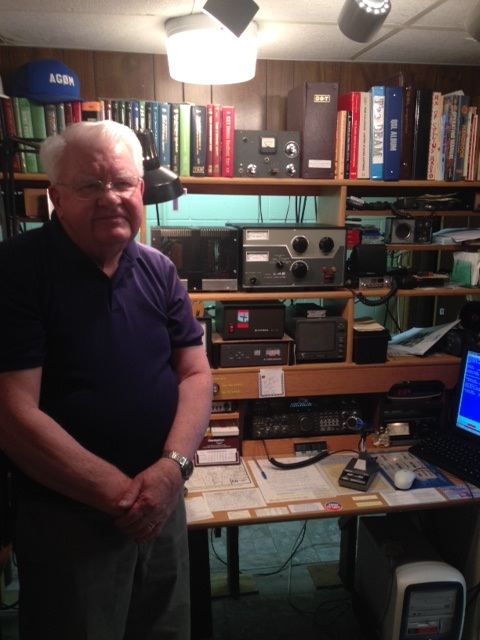 The vice-president, Frank Brodale AGØM, serves as a backup for the president as well as a general good-will ambassador for ARMS. Should the president be unable to continue in that capacity, the vice-president would assume that responsibility. Frank was elected vice-president in June, 2017.
Secretary-Treasurer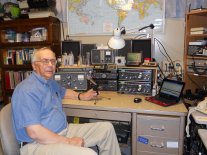 Secretary-treasurer Roger Stubbe, WØZMU, takes care of the membership applications and rolls as well as all the financial aspects of ARMS. Roger worked in various capacities in engineering, programming and administrative ministries in Ecuador for 30 years. Even spent a year working in the mission's Ecuador accounting office. He served as an elder and pastor in an local Ecuadorian church there for about 20 years. Assigned to HCJB World Radio home office in Colorado Spring in 1995 and worked in International Radio Development and audience research. Elder and teacher in the church in Colorado Springs and now retired and living in Pella, Iowa near his wife's elderly mother and youngest daughter.
Roger's experience serves him well as he brings a real professional touch to his position in ARMS. He serves as our Beam Editor also.
20-meter Net Manager
Need a Manager for here!!!
The Beam Editor

The Beam editor, Roger Stubbe, WØZMU, is responsible for the publications of ARMS. Primary is the production and mailing of The Beam, the official newsletter of the organization. He maintains a mailing roster of the members and is responsible for publishing the ARMS Directory every two years. He also keeps track of members' e-mail addresses. He serves as our Secretary-Treasurer also.
Tape Editor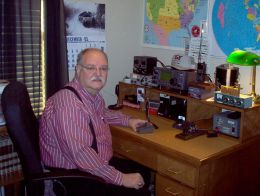 The tape editor, Denis Parker, WD4ACH, tape records the text of The Beam when it is published and sends the tapes to several of our members who are blind. Denis is also director for the Southeast Section of ARMS. Denis and his wife, Andra, KD4CLF, live in Knoxville, Tennessee.
Section Directors
Eastern Section - John Babbitt K2GQG Canisteo, New York
Central Section - Roy Clark, KC4YGB,
Southeast Section - Denis Parker, WD4ACH, Knoxville, Tennessee
Midwest Section - Tom Hauskins AA0LF, Marion, Iowa
South Central Section - Need replacement
Rocky Mountain Section - James Fisher, NQ7L, Billings Montana
Northwest Section - Chuck Winters, N7AAG, Sunnyside Washington
Southwest Section - OPEN
Canada Section - Vacant
In addition to these directors, some of the sections have additional officers who take care of various section activities.
Webmaster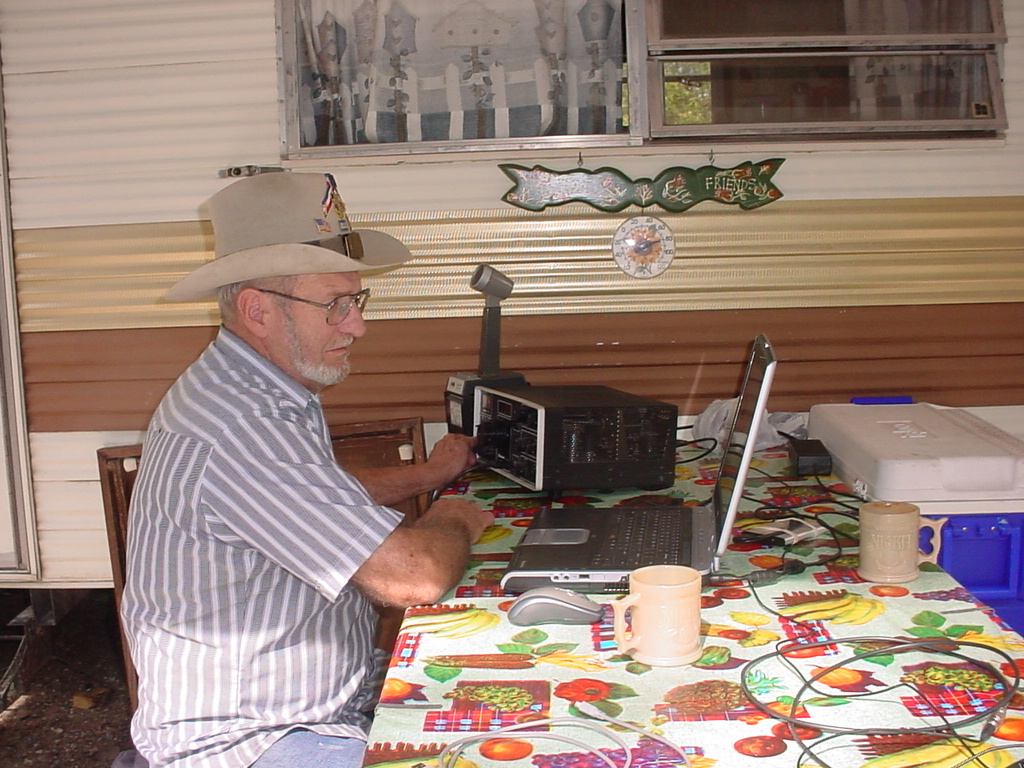 The webmaster is not a net officer. His or her responsibility, however, is to design and maintain the ARMS Web site, and to assure the integrity of its content. Effective January 4, 2013, Lew Orcutt, NØCXY, is the webmaster.