MM7IEF
Alex
My home town is Ayr on the south west coast of Scotland, Birthplace of the famous poet Robert Burns of Alloway, Ayr.
I served in the Royal Corps of Signals for 13 years, and now enjoy radio as a hobby.
My main radio is a Yaesu FT710, i use a Xiegu G90 for portable and mobile ops.
My vhf 2m/ radio is a Yaesu ft2800m, i also have vintage Yaesu FT480R which i use for 2m ssb.
I also have a Yaesu FT4X handheld which i use when out and about walking.
My antenna tuner is a MAT30 hf ssb atu. My HF antenna is a 66ft end fed long wire with a 49/1transformer in a square
loop around my small garden.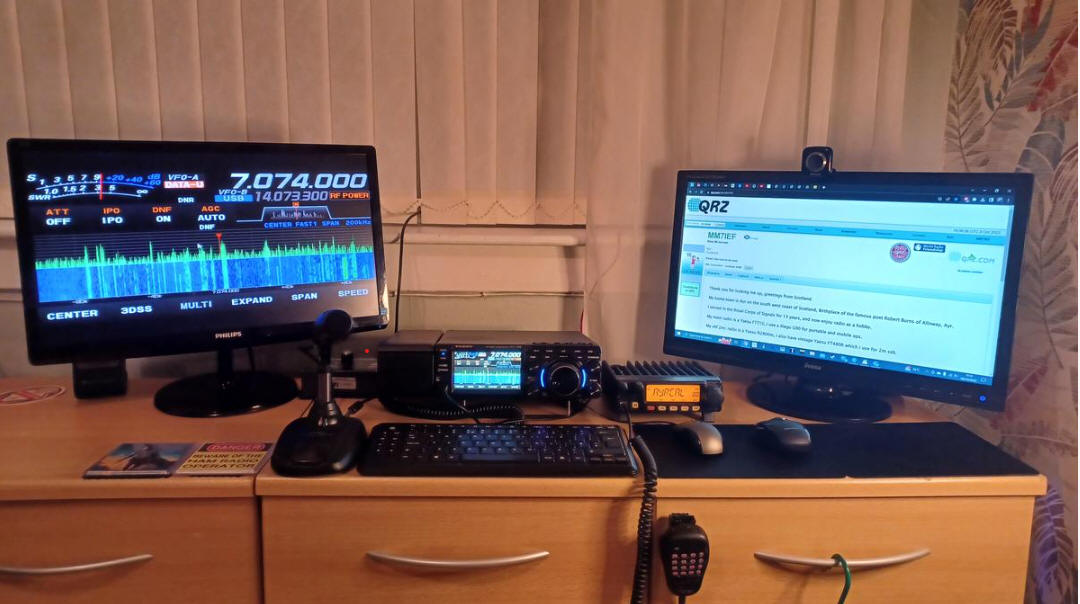 I