Last updated: ...01.31.2023 23:59

(SK)
In Memory of Past Members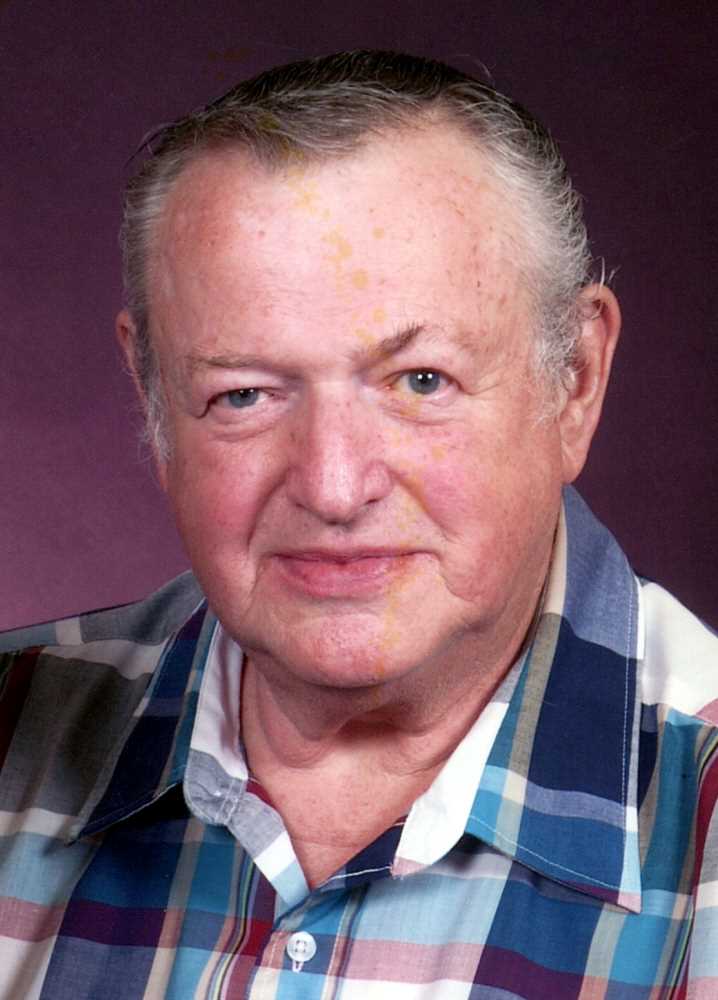 Don Clark
Donald "Don" Guthrie Clark, age 85 of Lynchburg, passed away on Thursday, January 26, 2023 at his residence with his loving wife by his side. He was born on February 7, 1937 in Bedford, Indiana to the late Herman and Moneva (Mosier) Clark. Don was a member of the Estill Springs Church of Christ and Lynchburg Church of Christ. He retired from AEDC after many years of employment. Don enjoyed being a HAM amateur radio operator and farming. He will be remembered as a wonderful and loving husband and friend. Don is survived by his wife of fifty- three years, Jane Tipps Clark of Lynchburg; brother, George Robert Clark of Bedford, IN; cousins, David Bush of Pensacola, FL and Jimmy Gordon of Russellville, IN and friends, Terry (Meredith) Hart of Moore County. Visitation will be held on Saturday, February 18, 2023 from 1pm-2pm at the Estill Springs Church of Christ. A memorial service will be held immediately following at 2pm. This service will be lived streamed from the church's Facebook page. There will also be a service on Sunday, February 19, 2023 at the Lynchburg Church of Christ. Visitation will be held from 1pm-2pm and the memorial service will immediately follow at 2pm. Jennings-Moore-Cortner Funeral Home 181 Majors Blvd, Lynchburg, TN 37352 931-759-4552 www.jenningsmoorecortner.com
Benny Mervin Jones (W4BMJ)
December 11, 1958 ~ October 24, 2022
63 Years Old
Benny Mervin Jones, age 63, of Manchester, Tennessee, passed away in the comfort of his home and surrounded by his loved ones, on Monday, October 24, 2022.
Born in Woodbury, Tennessee, on December 11, 1958, to the late Gerald and Gladys "Ma" Jones, Benny devoted his life to being a loving son, brother, husband, father, grandfather and community servant. Benny never met a stranger, was always willing to help others and fiercely protected his wife, "Ms. Dowe" and his family. He was an excellent storyteller and enjoyed putting a smile on the faces of others. Benny was the current, thirty-year, owner, operator for Benny Jones and Associates, of Manchester, providing expert Commercial Refrigeration and project managing services all over the world. He was also co- owner of The Ice House, which is a branch of Benny Jones and Associates. He is the former owner operator of J & L Trucking Company. Benny has attended First United Methodist Church of Manchester for the last forty-two years; Member of Masonic Lodge #214, earning his thirty-second degree; Member of York and Scottish Rights, and member of the Al Menah Shriners Organization of Nashville; a founding member of The Sportsman's and Businessmen's Charitable Organization for over thirty six years; member of the International Institute of Ammonia Refrigeration for thirty years; current board member, appointed by Governor Bill Lee, of the Tennessee State Contractor Licensing Board; active member of the Republican Party on a state, local and national level; and the newly elected Coffee County Commissioner, representing District 1. Benny had a passion for citizen brand (CB) and amateur radios, having his own HAM. He was a member of numerous radio and weather watcher clubs. Benny lived by his life motto of, "Always Be Prepared," and taught his family on the importance of stocking supplies and taking care of each other and those around them. He enjoyed hunting, fishing, golfing and traveling, especially to the mountains or the beach. He was a kind and generous man, and always looked to lend a helping hand to those in need. Benny will surely be missed by his loving family, friends and the Coffee County Community.
Other than his parents, he is preceded in death by five brothers, Linn Jones, Dwight Jones, Edsel Jones, Stanley Jones and Dennis Jones; and best friend and beloved dog, "Muddy B. Jones."
Survivors include his loving and devoted wife of forty two and a half years, Dowe "Ms. Dowe" Jones; two sons, Marlin "Greg" (Jessica) Jones and Mervin "Grant" (Abby) Jones; two daughters, Nicole Carter-West (Chris West) and Holly Jones (Kirt Gray); one brother, Marlin Jones (Michelle Cantrell); two sisters, Brenda (Billy) Vaughn and Jan (James) Cossey; ten grandchildren, Addison Benjamin Carter, Chandlar Carter, Sarah West, Luke Keele, Samuel Cash Jones, Holli Sloane Jones, Marlee Limbaugh, Riley Limbaugh, Benjamin Gregory Lee Jones and Brayden Gray; ; beloved cousin with "sister-status" Maxine Rogers; special sister in law, Shirley Jones; several special nieces and nephews; and beloved dog and longtime companion, "Bentley Eugene".
Visitation will be held at Coffee County Funeral Chapel on Thursday, October 27, 2022, from 4-8PM.
Funeral Services will be held at First United Methodist Church of Manchester, on Friday, October 28, 2022, at 2 PM, with Rev. Stephen Lee officiating.
Interment to immediately follow at Rose Hill Memorial Gardens in Tullahoma, Tennessee.
In lieu of flowers, donations can be made to the First United Methodist Church of Manchester Christian Learning Center, Compassus Hospice of Tullahoma or St. Judes Childrens Hospital by visiting www.stjudes.org or by calling 800-608-3023.
The Jones Family would like to express their appreciation and gratitude to: Special Friend and Caregiver, Melinda Luna, Compassus Hospice of Tullahoma and its staff, Dr. Jay Trussler.
Coffee County Funeral Chapel is honored to be assisting the Benny Jones Family with the arrangements.
Dick Sanders, (AG4PW)
Jan 5, 1933 - Sept 22, 2022
A Holy Eucharist Rite I~Celebration of Life Service for Dick Sanders will be held at Saint Barnabas Episcopal Church on Saturday, Oct. 15 at 1 p.m. in the afternoon followed by a reception in the parish hall. All friends are welcome.Dick Sanders Obituary: Born in Kansas City, Missouri on Jan. 5, 1933, Dickerson (Dick) Holliday Sanders III died Thursday, Sept. 22, 2022, in Tullahoma. He was the elder son of Dickerson Holliday Sanders, Jr. and Alice Hafer Sanders of Atlanta, Ga., where he grew up. Dick was known for his wit, love of family, sailing, continual learning, and willingness to lend a hand. He was also a HAM Radio (AG4PW) enthusiast here in Tennessee and in Savannah, Ga. During the Korean War, Dick served in the Navy as a military meteorologist. He graduated from the University Of Georgia School Of Agriculture. He spent his career in development and research within the poultry industry. Dick is survived by his wife of 68 years, Barbara Kohn Sanders, and his children, Louise Sanders Wu of Steamboat Springs, Colorado, Holliday Sanders Montgomery of Lynchburg and Dickerson S. Sanders of Occoquan, Virginia, four grandchildren, and seven great-grandchildren, brother, William H. Sanders(Peggy) of Atlanta, Ga... One niece, two nephews and five grand-nephews. His body was donated to science at Vanderbilt University School of Medicine. In lieu of flowers, the family requests donations in his memory to the Salvation Army or Saint Barnabas Episcopal Church.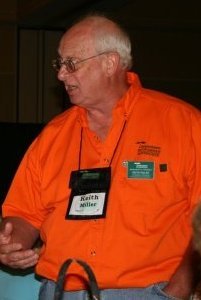 Former Tennessee Section Manager Keith Miller, (N9DGK)
Former ARRL Tennessee Section Manager Keith Miller Sr., N9DGK, of Rockvale, Tennessee, died of COVID on December 22. An ARRL Life Member, he was 75. Miller served four terms as ARRL Tennessee Section Manager from 2012 until December 2019, when he decided not to run for another term. He was licensed in 1981 and was very active in the Amateur Radio Emergency Service (ARES) and emergency communication. Miller served as ARRL Emergency Coordinator from 2006 to 2013. Miller served as a member and officer of the Stones River Amateur Radio Club.

Gerald Leighton Ewell Sr. (N4GE)
July 3, 1929 - November 01, 2021
We regret to announce the death of Gerald Leighton Ewell, Sr-N4GE who lived in Manchester Coffee County Tn.
Please remember his family in your thoughts and prayers.
Details follow,
73/WD4LAR/Harrell
He was a very long time member of MTARS, over 45 years, and a past officer. He did much work on our 146.10/70 repeater.
Graveside services for Mr. Ewell will be conducted on Saturday, December 11, 2021 at 2PM in the Manchester City Cemetery with military honors..
Gerald Leighton Ewell, Sr., of Manchester, died December 1, 2021. He was born July 3, 1929 to Leighton Ewell and Elizabeth Jameson Ewell, both of whom predeceased him, as did his sister, Corinne Ewell Spencer, and a nephew, Frank Ewell Spencer. He was married to his wife, Katherine, for over 60 years; but she predeceased him by three and a half years. He is survived by a daughter, Amy Ewell (Bunker) Stout; a son, Gerald L. Ewell, Jr., a grandson, Sam (Michelle) Stout and a granddaughter, Kirby Stout (Greg) Zora. He was a member of the Main Street church of Christ.
He graduated high school from Castle Heights Military Academy in Lebanon, Tennessee and received BA and JD degrees from Vanderbilt University, where he was President of his law fraternity; President of the Law School student body and Chief Justice of the Vanderbilt Moot Court.
Upon his return to Manchester from military service in the United States Navy; he practiced law and was an Assistant District Attorney for 15 years. In 1972, he was elected Circuit Judge for Coffee County and served continuously in this position for 26 years and intermittently thereafter at the call of the Chief Justice of the Tennessee Supreme Court. During this time, at the request of the Chief Justice of the Tennessee Supreme Court; he served at times on the Tennessee Court of Criminal Appeals.
Judge Ewell was a member of many civic organizations; served on various municipal boards and commissions and was a member of the Manchester Board of Education for seven years, three years as Chairman. He was also a member of the Board of Directors of First National Bank of Manchester for more than 30 years. He was an avid ham radio operator holding Amateur Extra class ham radio license with the call signal containing his initials N4GE; he also flew radio-controlled model airplanes for more than 25 years and was a beekeeper for over 40 years, giving most of the honey he harvested to friends. At his death there had been a Ewell in continuous law practice in Coffee County for 120 continuous years.
In lieu of flowers; donations to The Tennessee Chapter of the ALS Association, Vanderbilt University or the charity of one's choice would be appreciated.
Copied from Michael-KJ4JHU
September 20, 1938 - November 01, 2021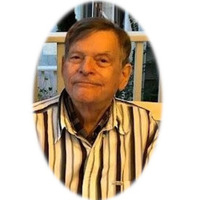 John would often say there wasn't a single day that he didn't look forward to going to Arnold Center. He had built and flown his first toy model airplane at 12 years of age, and while working at Arnold happily said that he was paid for playing with the most sophisticated toys any young boy could ever hope to have.
John was a member of Sigma Xi, the scientific research society, and was an Associate Fellow in the American Institute of Aeronautics and Astronautics (AIAA) until his retirement. John had 35 formal publications and many research notes, analyses, and other informal documentation of his work. He orally presented the papers at AIAA conferences around the country.
John was a member of the Unitarian-Universalist Church of Tullahoma where he served as president twice and was a regular lay speaker. He was also a co-founder of the Tullahoma Hands-On Science Center, contributing to the logo's design. He designed the first interactive exhibit in the Science Center called Race with the Animals in 1995. The exhibit was an instant success and served to draw more children to the Science Center and, according to the Center, has remained a children's favorite to this day.
John had many interests and excelled in a variety of areas. Self-taught at carpentry, masonry, plumbing and electrical maintenance, he completed many complex construction projects around the house and fixed anything that was broken. He typically performed his own car repair and kept his cars spotless. He played piano, collected albums and CDs and greatly enjoyed music of many genres. He was an avid reader and stayed current on national and international affairs, offering his opinions on it all. During various times in his life, he engaged in photography and developed his own slides; learned Morse Code and obtained his ham radio operator's license; enjoyed baking breads, continually improving his recipes for pizza dough, biscuits, and yeast breads. He played tennis and swam; bought an 18-foot sailboat and taught himself and his children how to sail on Normandy Lake and Woods Reservoir; obtained a professional engineer's license, a surveyors' license and was a talented sketch artist and cartoonist, drawing and painting his own cartoons for his and Charlotte's Christmas cards.
John and Charlotte lived in Tullahoma for 40 years then moved to Nashville in 2005 to be closer to their children and grandchildren who reside in the area.
John (Kin) L. Brokaw (W4KIN)
October 28, 1948 - September 23, 2021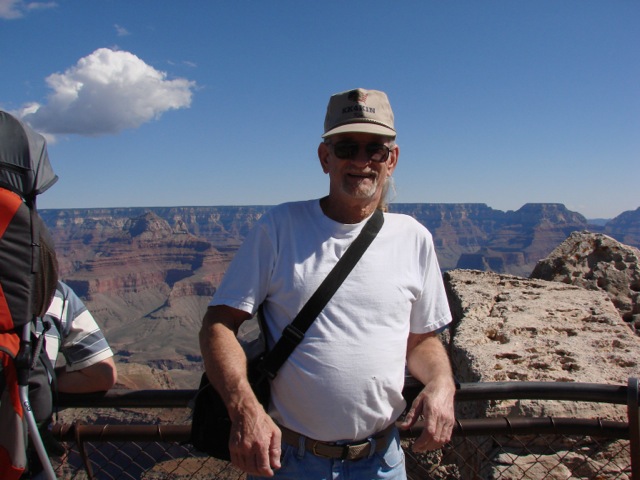 Kin was a kind man and would help anyone in any way.
Loved Amateur Radio and all of the activities which it holds. great Carpenter, mechanic, plumber, Handy Man!
He was a great friend of many.
Buddy Chellstorp (W4KTK)
February 12, 1943 - May 26. 2021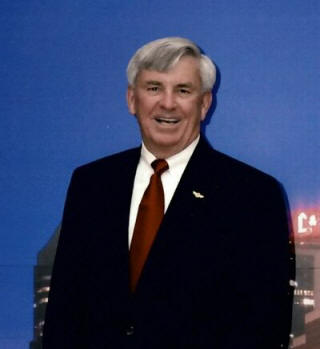 Claud Alfred "Buddy" Chellstorp, age 78, passed away on Wednesday, May 26 2021 at his residence surrounded by his family. Buddy was born on February 12, 1943 to Claus and Ruth Chellstorp in Fairfield, Alabama. He grew up in Birmingham, along with his sister, Gladys Chellstorp Dunn. He attended Columbia Military Academy in Columbia, TN and later served in the United States Air Force and worked for Lockheed Aircraft and LSI Inc. in aircraft technical support. Buddy is survived by his loving wife, Charlotte Diane Crump Chellstorp and has three children, Melissa Byars, Janet (Jeff) Wooten, and Chad (Chelsea) Chellstorp; six grandchildren, Keith and Hunter (Lesley) Byars, Jarrett and Jenna Wooten, Forrest and Chase Chellstorp; and one great-granddaughter, Brynlie Byars; one sister, Gladys Dunn; special niece and nephew, Kathy Peters and David Dunn; as well as many other nieces and nephews. He was preceded in death by one brother-in-law, Roy Dunn. He and his family moved to Coffee County in 1972. Buddy early on became an entrepreneur, starting Communications Specialist (a two-way radio enterprise), Coffee County Answering Service, and was instrumental in building and managing the TV Cable system in Manchester. He also started A1 Paging, and was a long-time member of First United Methodist Church in Tullahoma. Buddy became a ham radio operator and was a member of the Ham Radio Club. His call number was W4KTK. Buddy was a board member of the Tullahoma Airport Authority, the Treis County Chapter of the American Red Cross, and the noon Tullahoma Rotary Club. He was also an avid aviator with a strong passion for flying. Buddy was honored to be invited to accompany German captains in the cockpit of German Lufthansa Airlines while on a family trip to Germany. Buddy holds an FAA Commercial Multi Engine Instrument Pilot Rating. Visitation will be held on Saturday, June 5 2021 at Kilgore Funeral Home from 12:00pm-2:00pm with the funeral to immediately follow at 2:00pm with Rev. Rickey Wade officiating. Burial will follow at Rose Hill Memorial Gardens. For those who wish, in lieu of flowers, the family asks that donations be made in Buddy's memory to St. Jude Children's Hospital.
Bruce L. Nebergall, (K4TCL)
04/04/1942 - 01/19/2021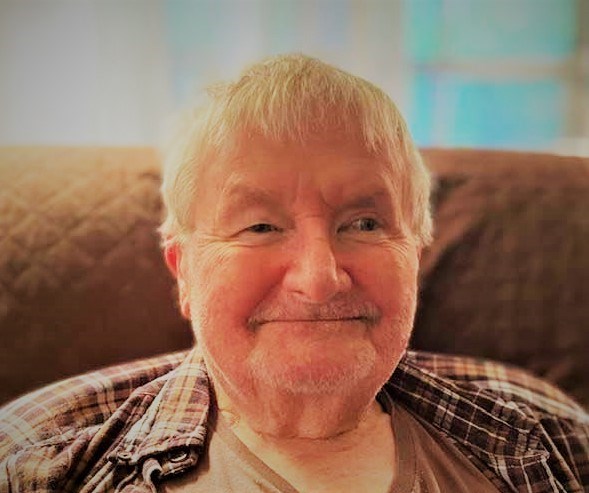 It is with a saddened heart that I inform you of the passing of Bruce L. Nebergall, (K4TQL).
Bruce was one of the founding members of the MTARS club and an active AF MARS member for over 50 years.
He also worked at AEDC in the early 1970's. Our prayers and condolences go out to Bruce's family

May he rest in peace.

Bradley Brake (W4BB) 12/2020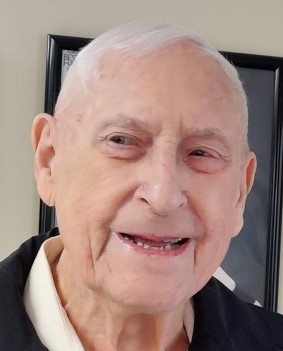 Brad was the main VE Examiner Mgr for the club and surrounding areas. He did this for 30+ years and was glad and proud to do it !
William "Buddy" Richison, (KA4DLW)
05/06/1930 - 09/12/2020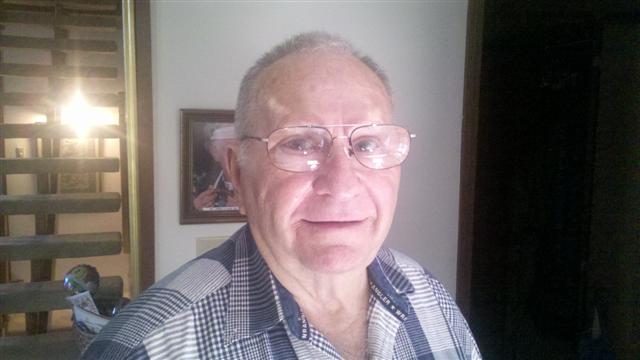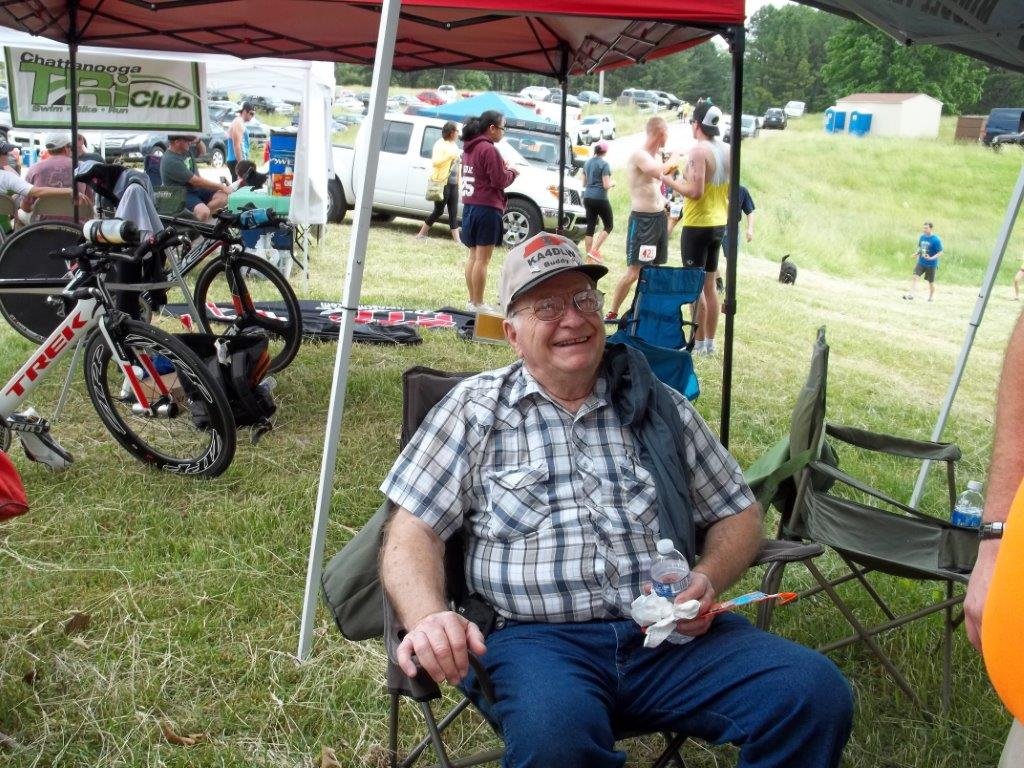 Buddy was very kind man, all his life. He strongly supported our club in several ways.
He loved flying his plane, smoking BBQ and of course Amateur Radio & giving Ham Exams!
Obituary for William Eugene Richison
William Eugene "Buddy" Richison was born on May 6th, 1930 to Mary Elizabeth (Marris) and Lee Cole Richison in Haywood, Oklahoma.
He proudly served his country in the U.S. Air Force during the Korean and Vietnam era. He eventually retired from the Air Force as a Senior Master Sergeant.
Buddy then worked as a professor in Nashville, teaching flight lessons. William Eugene Richison went home to be with his Lord on Saturday, September 12th, 2020.

Buddy is survived by his wife, Marjorie Richison; daughter, Mary Helen Richison; son, Arthur Richison, and brother, Guy Richison.

Graveside Services will be on Wednesday, September 16th, 2020 at 12:00 PM at Little Kansas City Cemetery in Kansas, Oklahoma.
George Cox, (W5GYR) 12/13/2020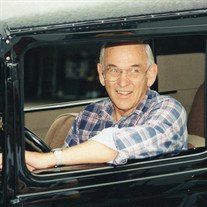 George S Cox W5GYR of Tullahoma passed this life on Sunday, December 13, 2020 at his residence at the age of 89. Mr. Cox, a native of Campti, LA, was the son of the late Ambrose and Virginia Perot Cox. He was a U S Navy veteran, serving during the Korean conflict. He enjoyed amateur radios and was a member of the Middle Tennessee Amateur Radio Society. He also enjoyed restoring and working on old vehicles.
Carol Pratt, (KI4QWM) 10/17/2020
Wife of Harvey KB4JD, Carol held the office of club Secretary several years.
______________________________________________
Maurice Buddy Taylor, III (KJ4ZJL) 02/06/2018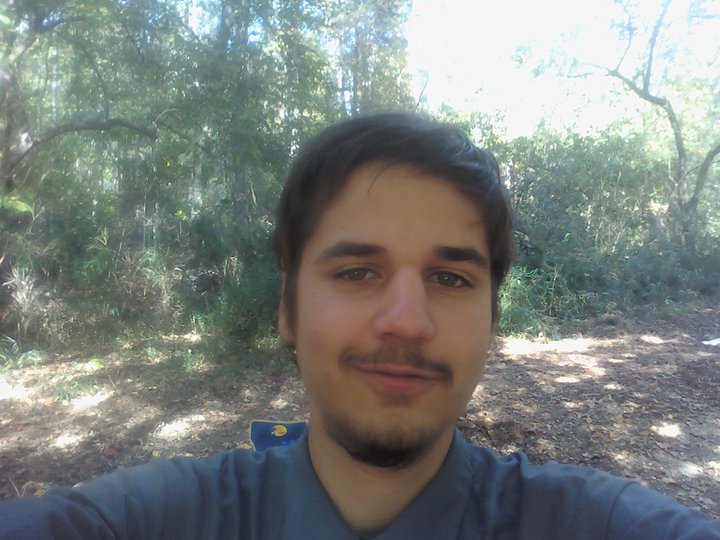 Fun and knowledgeable guy.
______________________________________________
Mr. Ed Hohenthaner (W7LGD) 05/16/2017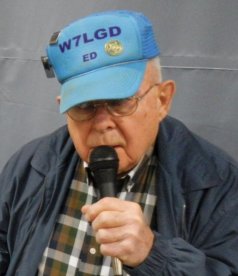 Ed very knowledgeable and a great story teller!
_________________________________________________
Mr. Jess Lewis (KR4OJ) 04/12/2017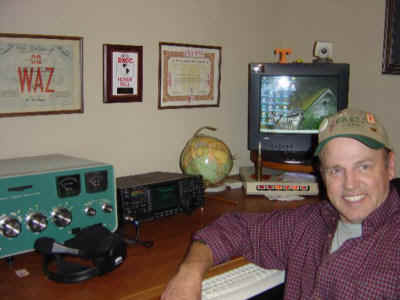 Jess Wesley Lewis (KR4OJ)
December 16, 1942 - April 12, 2017
Mr. Lewis passed away on Wednesday, April 12, 2017 at his residence, surrounded by his loving family.
Jess was born in Manchester, TN, the son of the late Jesse Wesley Lewis, Sr. and Louise Jernigan Lewis. He served his country in the United States Navy during the Vietnam War. He was an electronics technician for various companies, having retired from Nissan in Smyrna, TN. He was a member of the Ham Radio Club, having served as president and was an extra class ham operator (KR4OJ), holding a DXCC #1 honor roll certification. Jesse was also past president of the Coffee County Historical Society and the Coffee County Historian. He was a passionate Master Geocacher with the Over The Hill Gang and a published author of Tombstone Records of Cannon County, Tennessee.

Jesse is survived by his loving wife, Joanna Ewell Lewis; six children, James (Mary Lou) Harvill, Michael (Shawna) Lewis, Nicholas (Vicki) Lewis, Tracey (Tony) Suzzi, Stephanie (Jeff) Hayes, and Stephen Lewis; two brothers, Gary (Martha K. Otwell) Lewis and Mark (Debbie) Lewis; and seven grandchildren.
_________________________________________________
Mrs. Joanna Lewis (KB4JRL) xx/xx/xxxx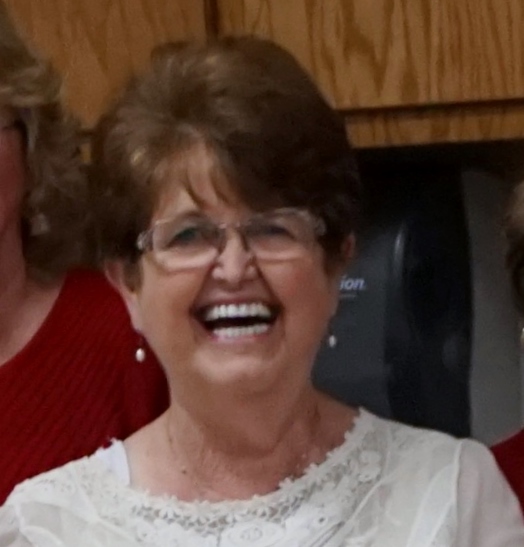 Husband of Jess Lewis (KR4OJ) Joanna served on the Army as a Nurse. She enjoyed the radio & Geochacer with Jess.
She was a member of the historical society of Coffee Co.
_________________________________________________
Ms. Charlotte Ann Prince (KZ4V) 03/27/2016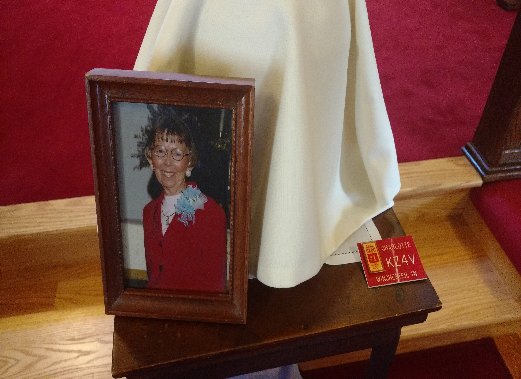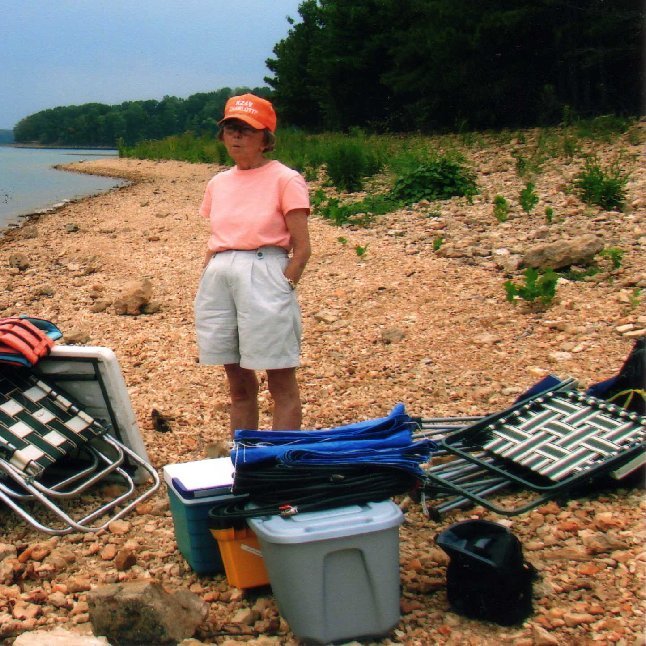 Ms Charlotte on Devils Step Island TN030 on Sept 9, 2007 EM65WE
_______________________________________________________________________________________________________________________________________________________________________________
Mr. Col. Earnest Moore (AD4AT)
No Picture
_____________________________________________________________
Mr. Billy Garrison (WA4IRU)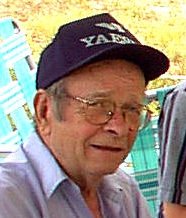 _______________________________________________________________
Mrs. Mary Raper (KG4YFR)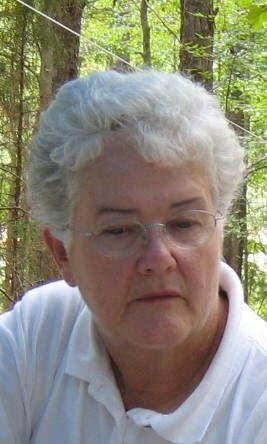 Mary great person and loved to fly her aircraft.
______________________________________________________________
Mr. John Parsons (K4EMH) 07/27/2007
No Pic
____________________________________________________________________________________________
Mr. Neill Fry (K4AYD)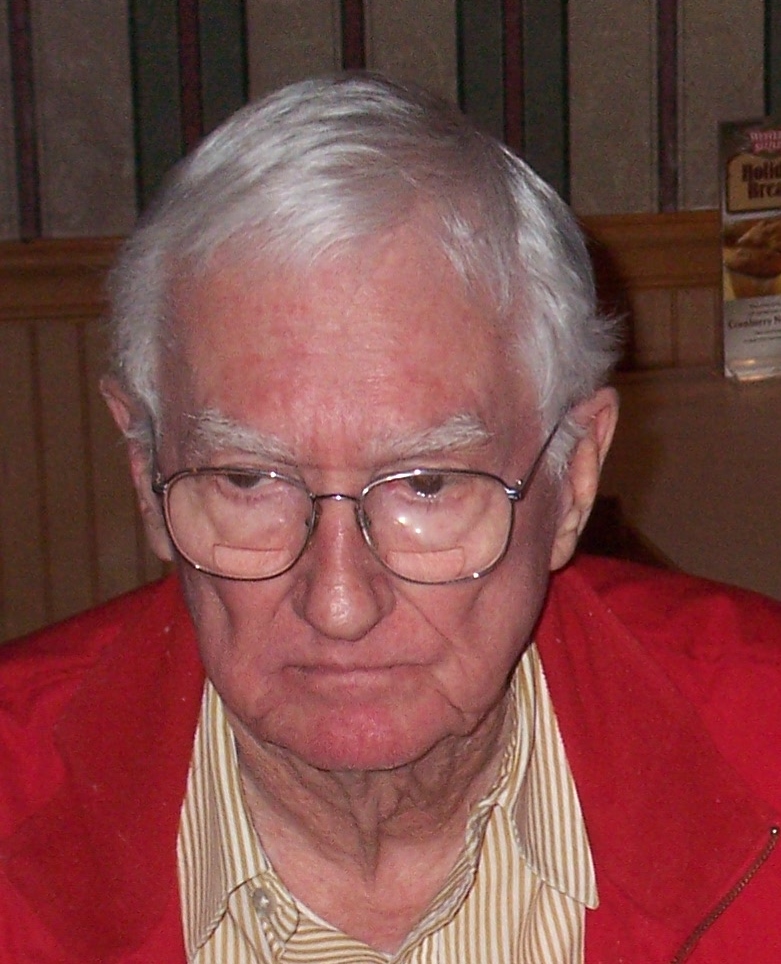 ________________________________________________________________________________________
Mr. Steven J. Robeson, (K4YZ) 05/27/2016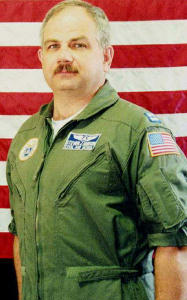 ______________________________________________________________
Mr. Bill C. Lynn (KW4BC) 08/08/2016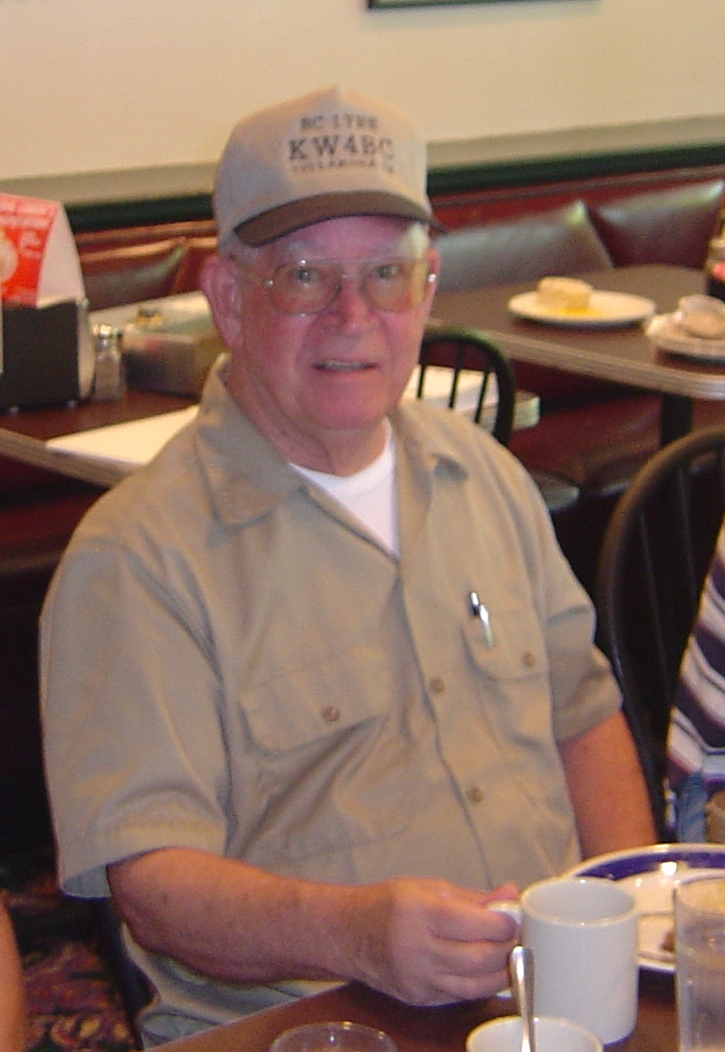 _______________________________________________________
Ralph Collins, WB8FJM
Passed 2011; No Picture
________________________________________
XXX
Send U.S. Post Office mail to:
MTARS, P.O. Box 932, Tullahoma, TN 37388