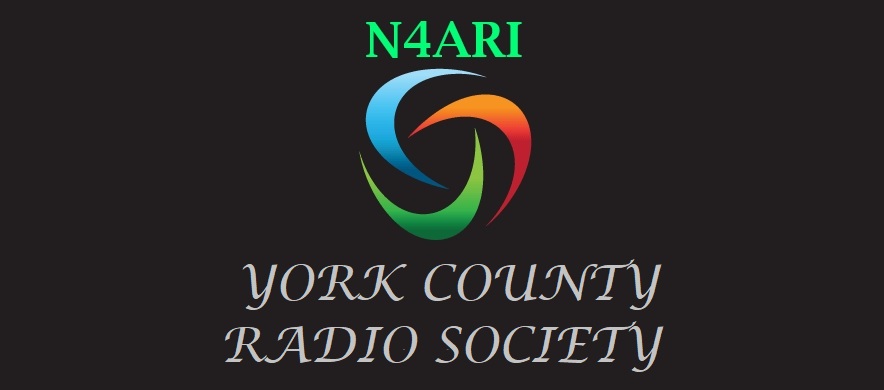 The FIRST DMR repeater in the region.
The society operates a Motorola MTR2000 DMR* SERA coordinated repeater at 90 watts on the eastern side of Williamsburg VA adjacent to Interstate 64 on the frequency of 145.41 (-) covering the northern end of York County. Height is 180 feet.

DMR talk group that the repeater is connected to full time is Virginia Peninsula (TG 31516) slot 2.
IMPORTANT: Some talk groups will be dynamically connected on slot 1. These are normally the nets listed here.
The society exists to support the York County repeater operation and practice in emergency drills along with the ARRL Field Day.
Offers have been made for operators to support and help build out this new repeater venture but was met with resistance from some local club members who enjoy the use of three nearby analog repeaters. Those repeaters are not owned by said club or located in York County. Therefore, this repeater system has been privately funded by WC4R with technical help from KE4NYV. (Special thanks to WB4GBI for finding the duplexer).
See repeater equipment pictures.
* The repeater is capable of multiple digital voice modes (C4FM, DMR, P25, NXDN, D-STAR). If would like to experiment with any modes, contact WC4R or KE4NYV.
Why did we settle on C4FM and DMR? It was an easy decision. C4FM (AKA YSF) is very popular in this region. Yaesu made their digital repeaters available at an extremely low cost causing many club to 'upgrade' using this system. The user radio choices are many and are reasonably priced. As for DMR, it is quickly over taking all digital modes used by hams. The protocol is not proprietary thereby allowing for competing manufactures and yielding low cost. It is also a standard in the commercial arena. Hams love low cost! The original repeater was a Yaesu DR-1X with DMR conversion. It was obvious that this was a poor performing unit and the DMR conversion was unstable. The Motorola commercial grade repeater was clearly the best choice.

We recommend CALLBOOK.US, the only fully free call sign search service.
The email contact address is n4ari (at) qsl.net
WC4R DMR ID: 3116644 KE4NYV DMR ID: 3151176