OH7FES DMR ID: 2447021 ja 2447025 Lieksa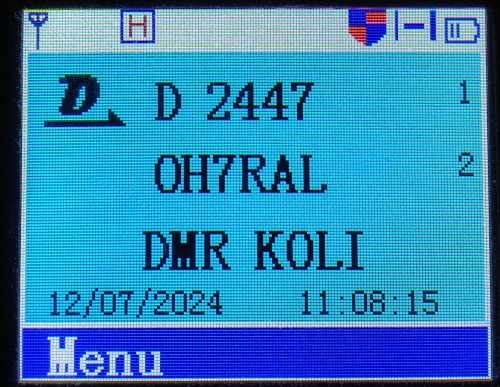 Ohje OpenSpot puheryhmätilausten hallintaan kuuntelun ja lähetyksen aikana käytettäväksi, OH4VA. automatic.sral.fi FinDMR
OH7FES QRV 2447
FinDMR Finland TG
Radioddity GD-77 DMR Digital / Analog Two Way Radio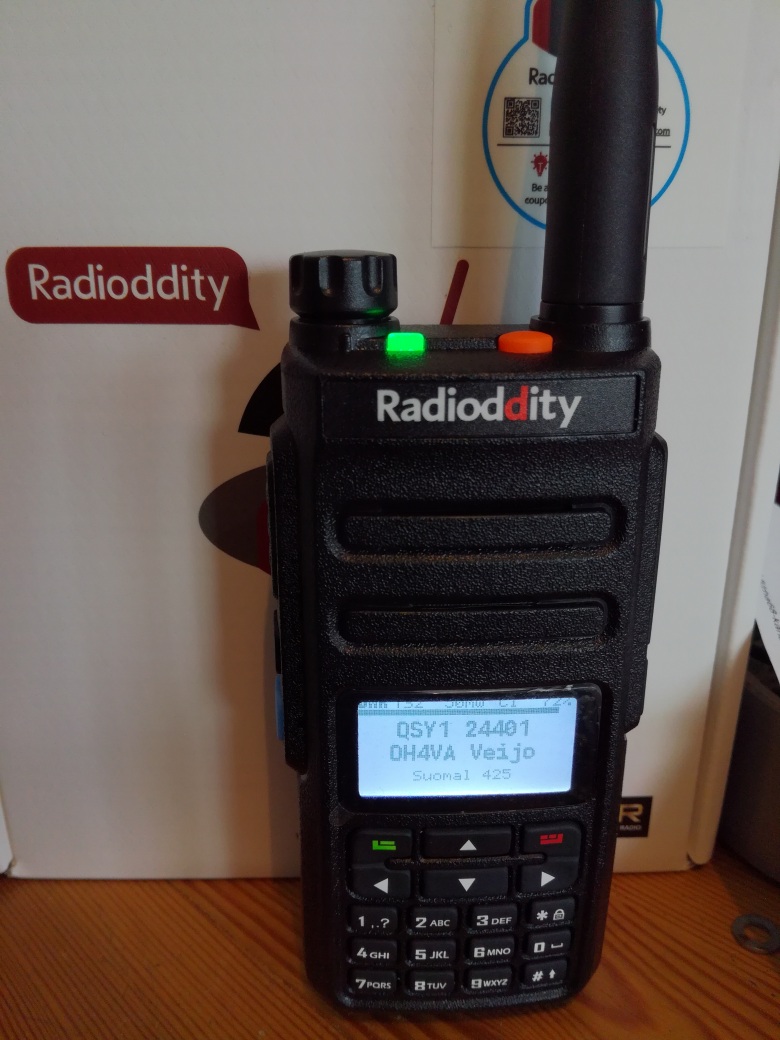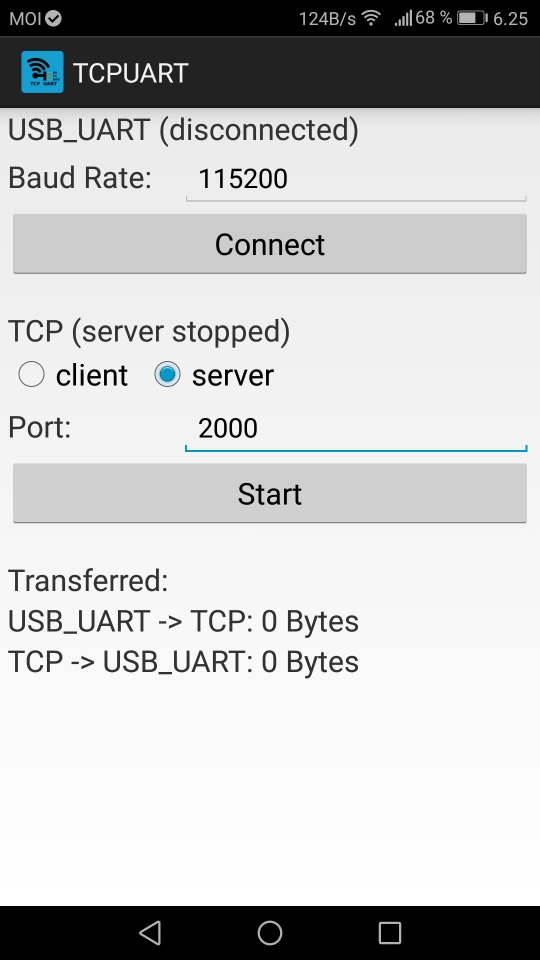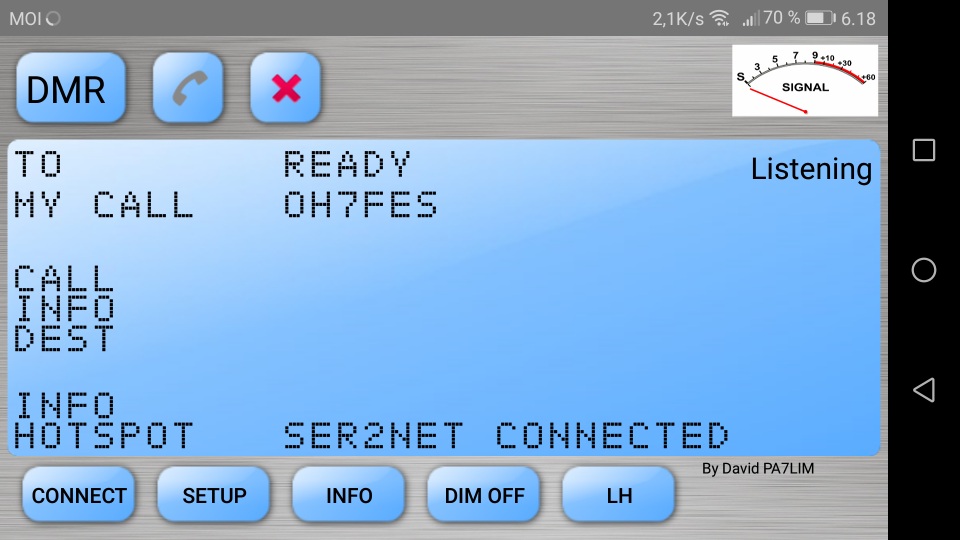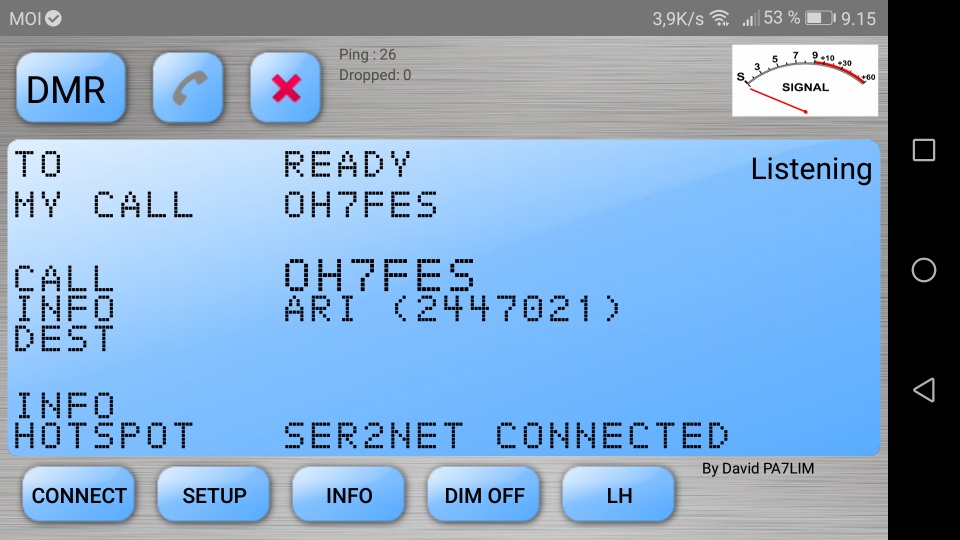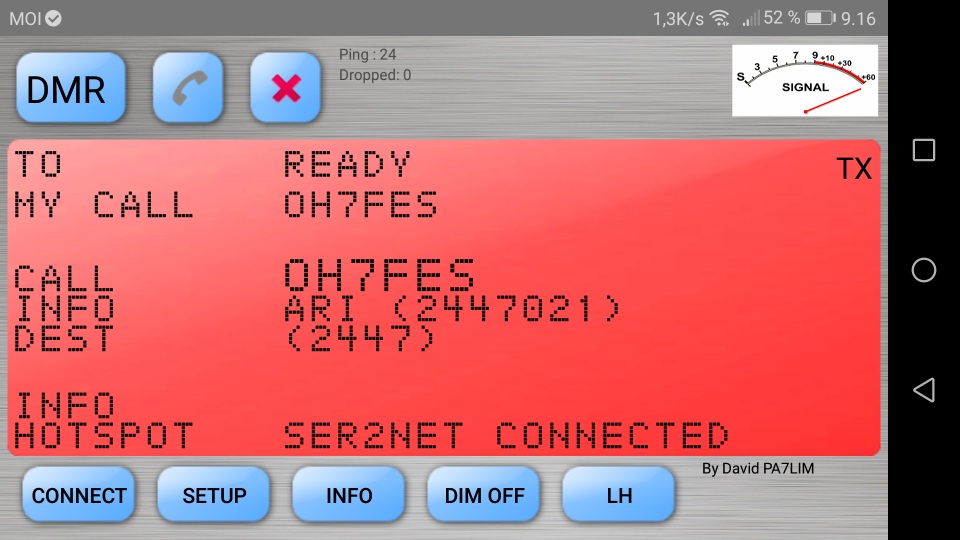 Youtube: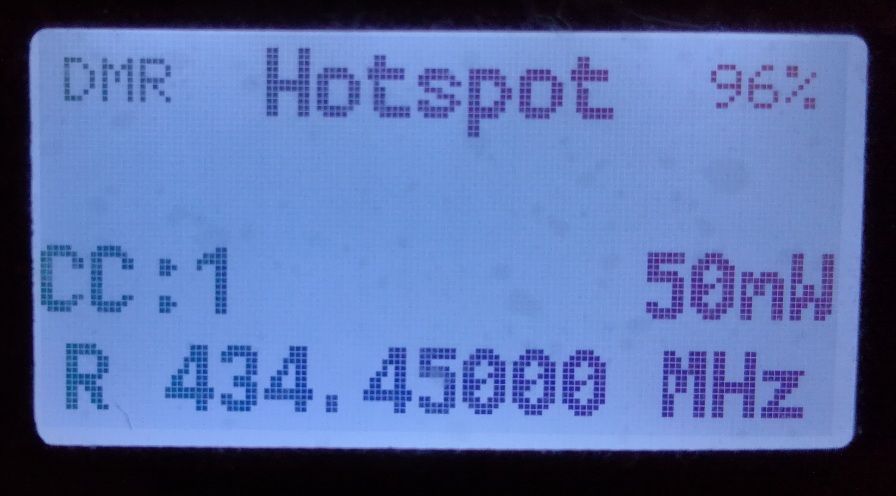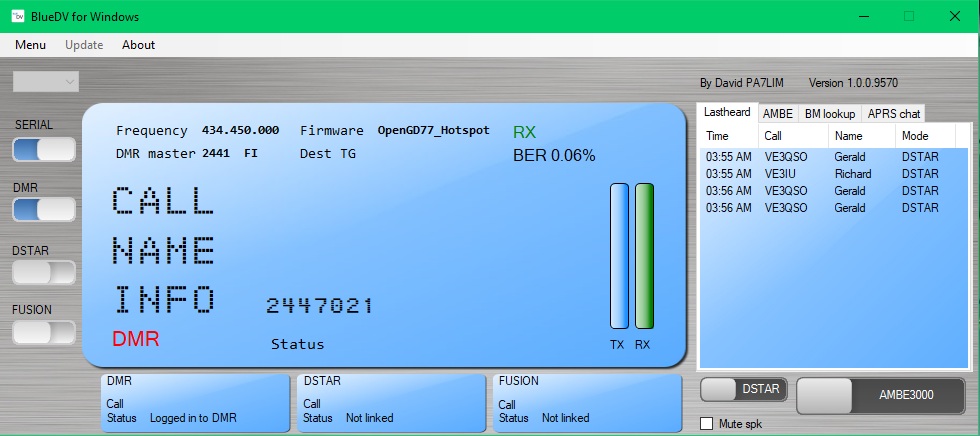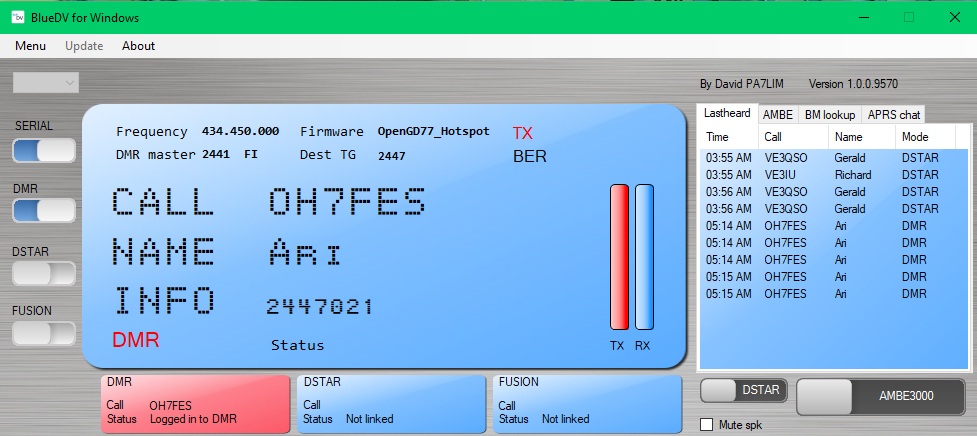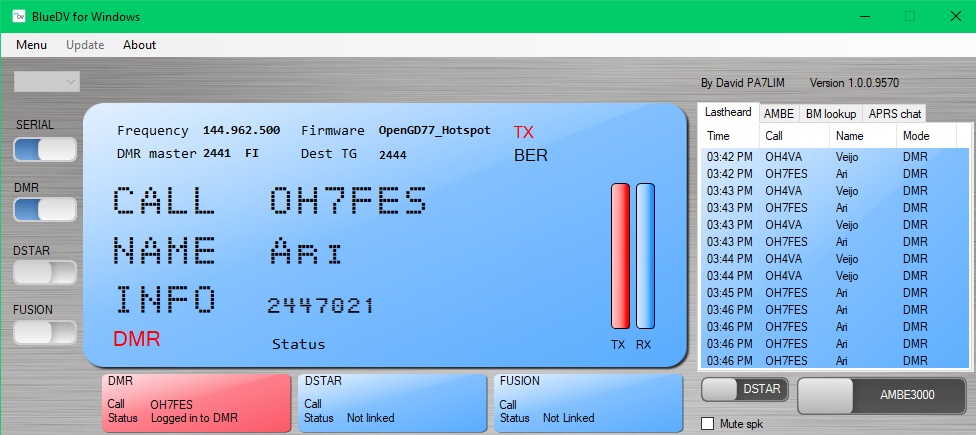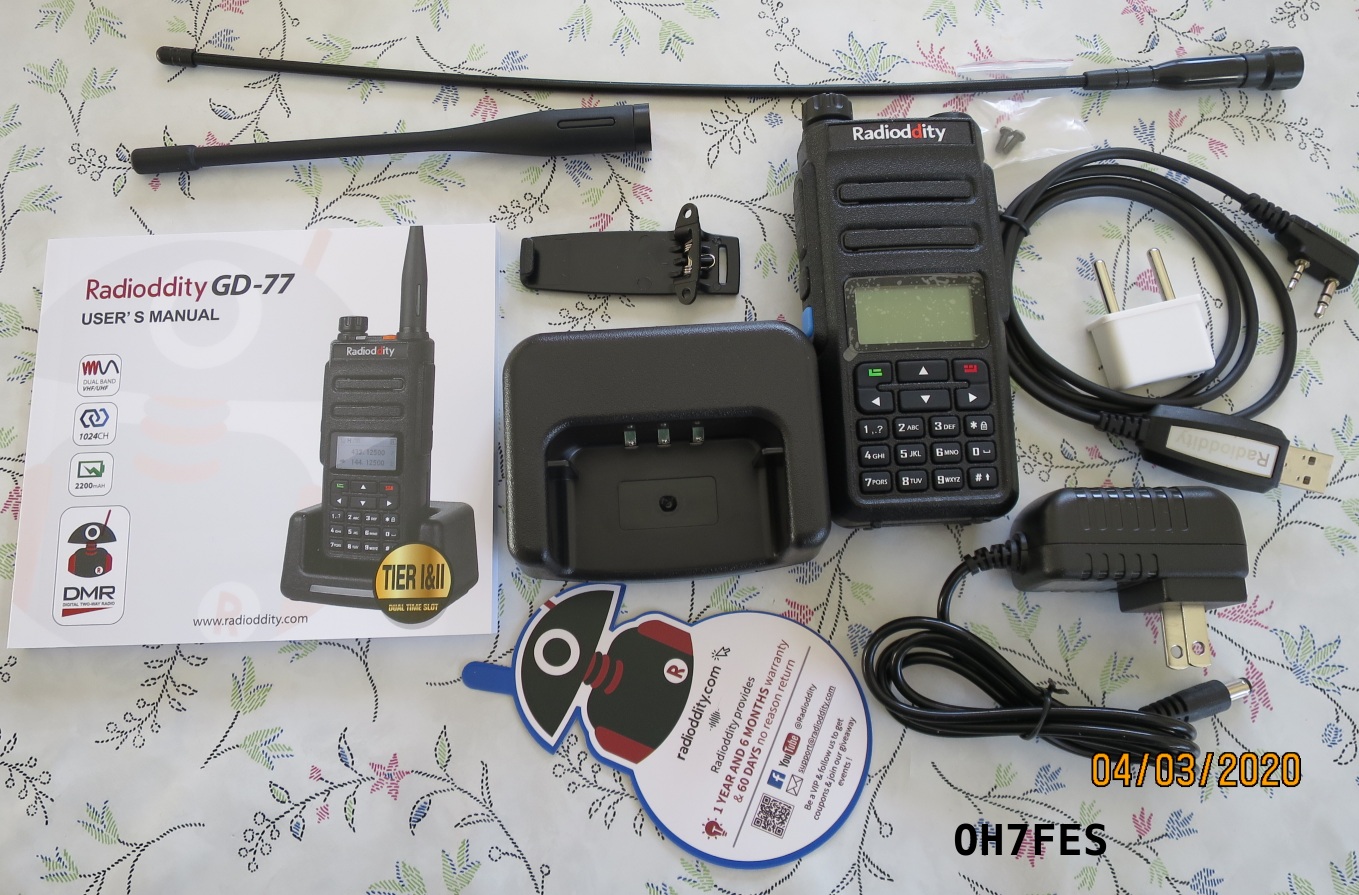 Radioddity GD-77 DMR Radio Tier 1 & 2 SDR/Digital test
Radioddity GD-77
Latest Release OpenGD77 Firmware OpenGD77CPSInstaller.exe OpenGD77 more install help GD77 ja TYT 2017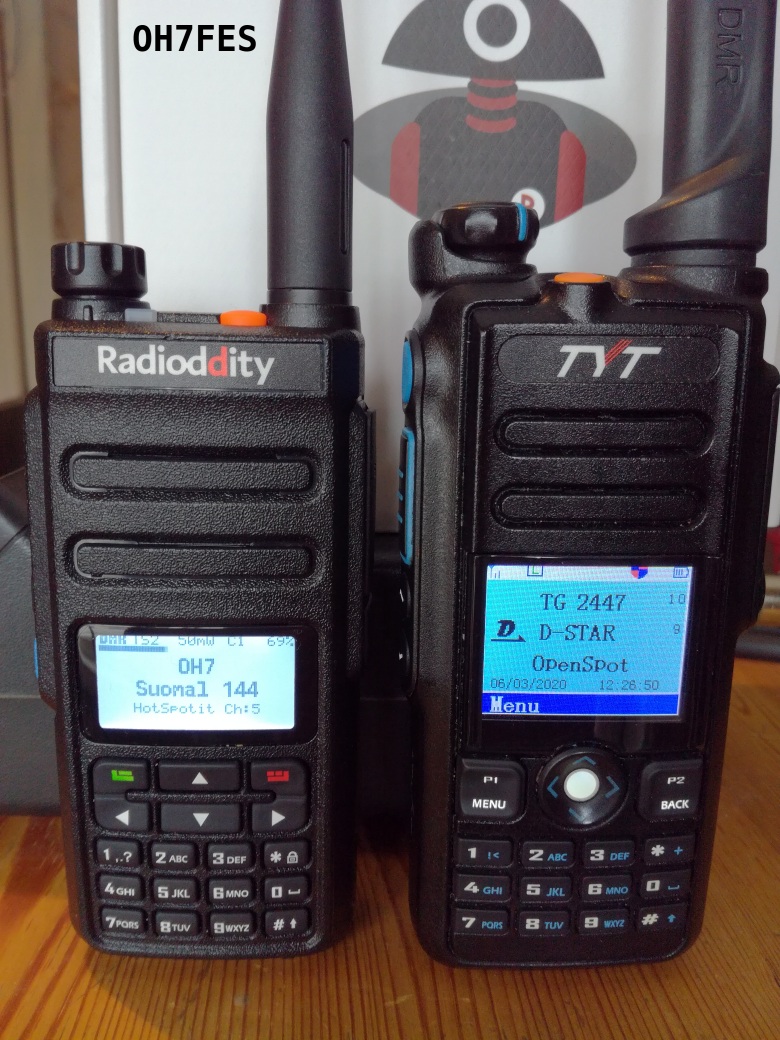 TYT MD-2017 VHF/UHF DMR/FM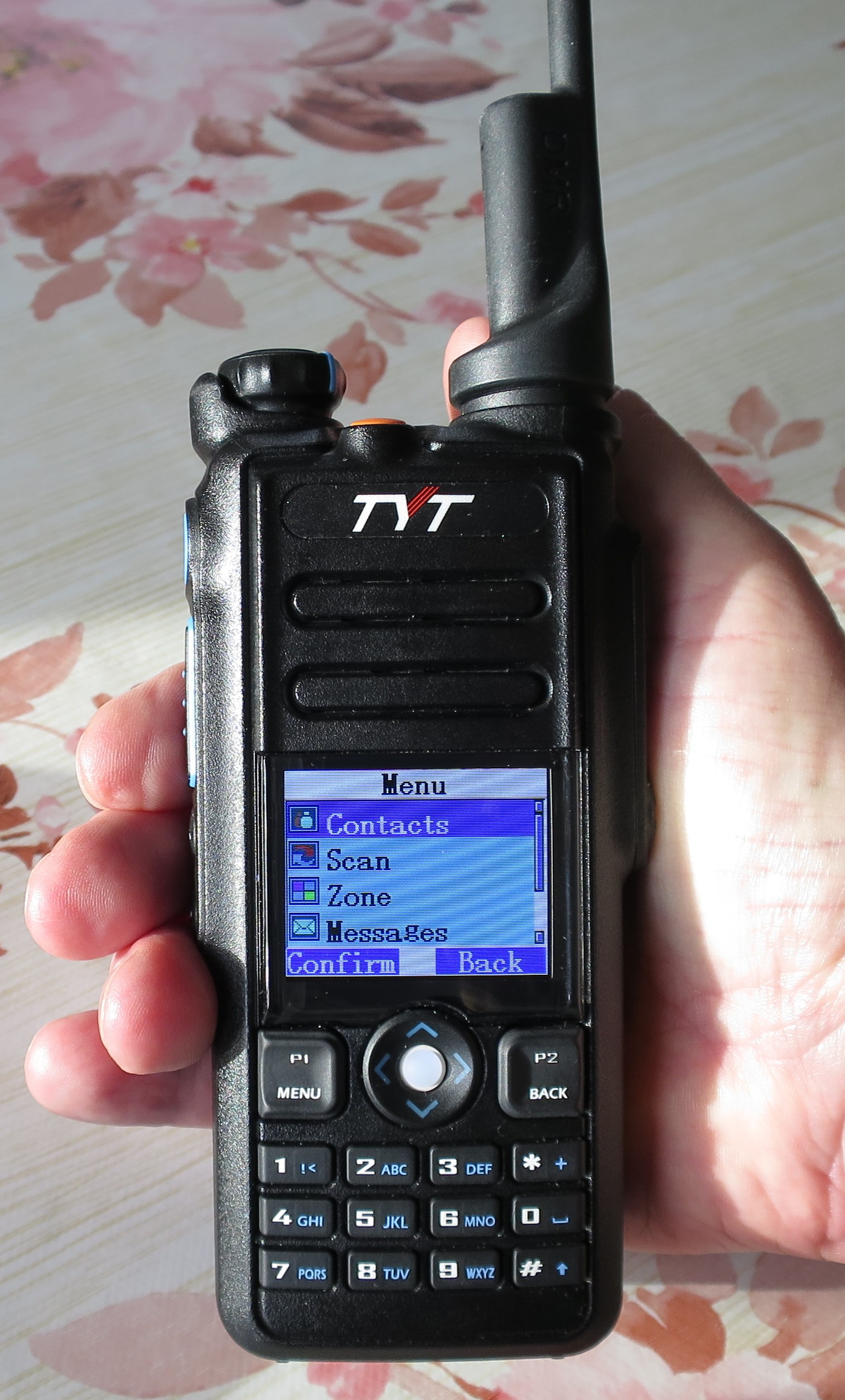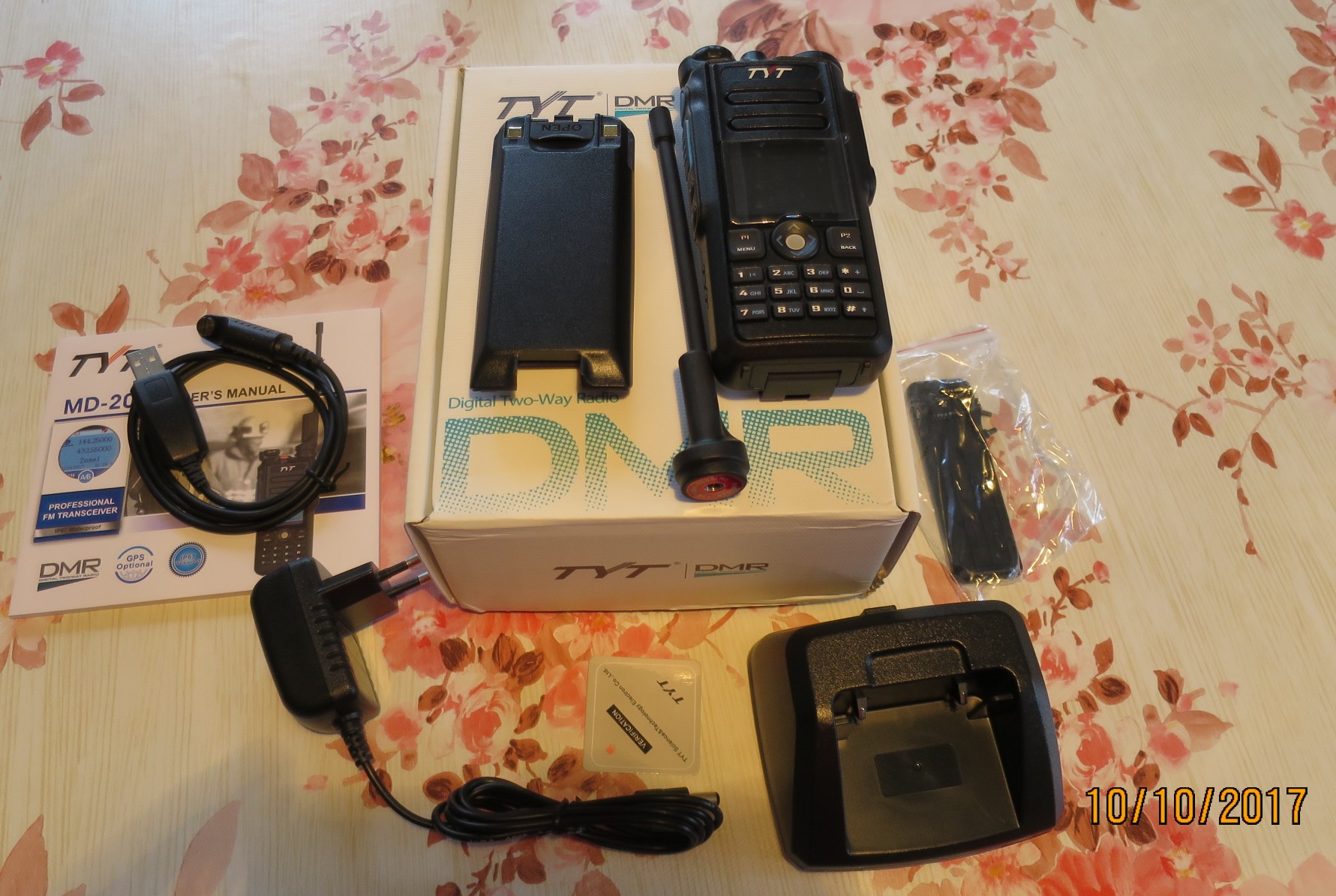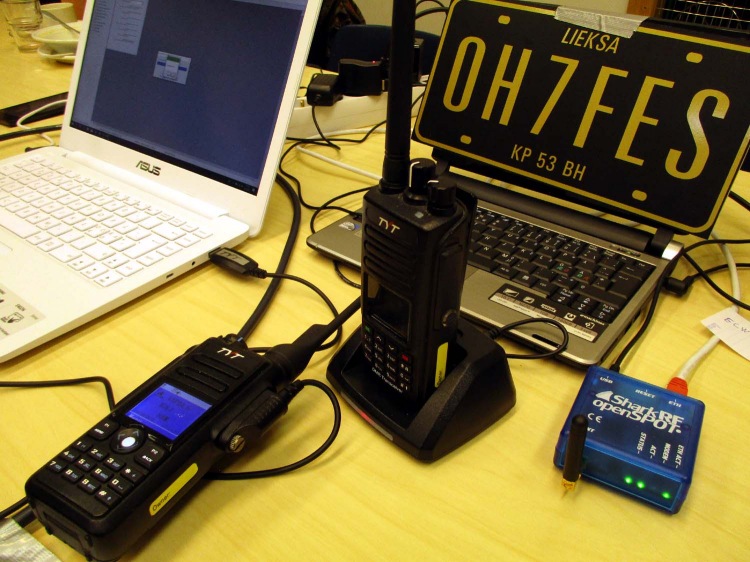 3000 Channels
400-480MHz UHF Frequencies
136-174MHz VHF Frequencies
Built-in CTCSS/DCS (Analog Mode)
5W/1W Output Power
Repeater Capable
Uses Li-ion Rechargeable Battery Packs
Rechargeable Li-ion Battery Pack Included
Includes Charger
Emergency Alarm
VOX
Encryption (Digital Mode Only)
Private Call/Group Call/All Call
Cloning Capable
Text Messaging
Lone Worker Mode
LED Status Light
Color LCD Display
Lighted DTMF Keypad and Trackball
Hi/Low Power Selectable
Signal Strength Indicator
Battery Meter
Low Battery Alert
Battery Saver
Programmable Multifunction Keys
PC Programmable (Optional Software and Cable Required)
Timeout Timer
Keypad Lock
Audible Button Beeps
Clock
Drop-In Charge Capable
IP67 Waterproof
Submersible
Audio Accessory Connector
DMR
Stun/Kill/Activate
One Year Manufacturer Warranty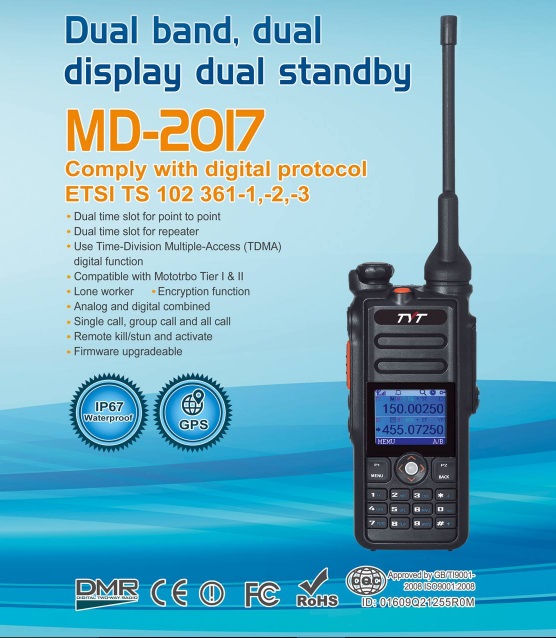 TYT MD-2017 VHF/UHF DMR/FM 229 €
kahden taajuusalueen käsiradiopuhelin
DMR digi ja analoginen FM 2m/70cm dualband-käsiradio
http://www.koneita.com/erikoistuotteet/tuotteet/ham/mainham.htm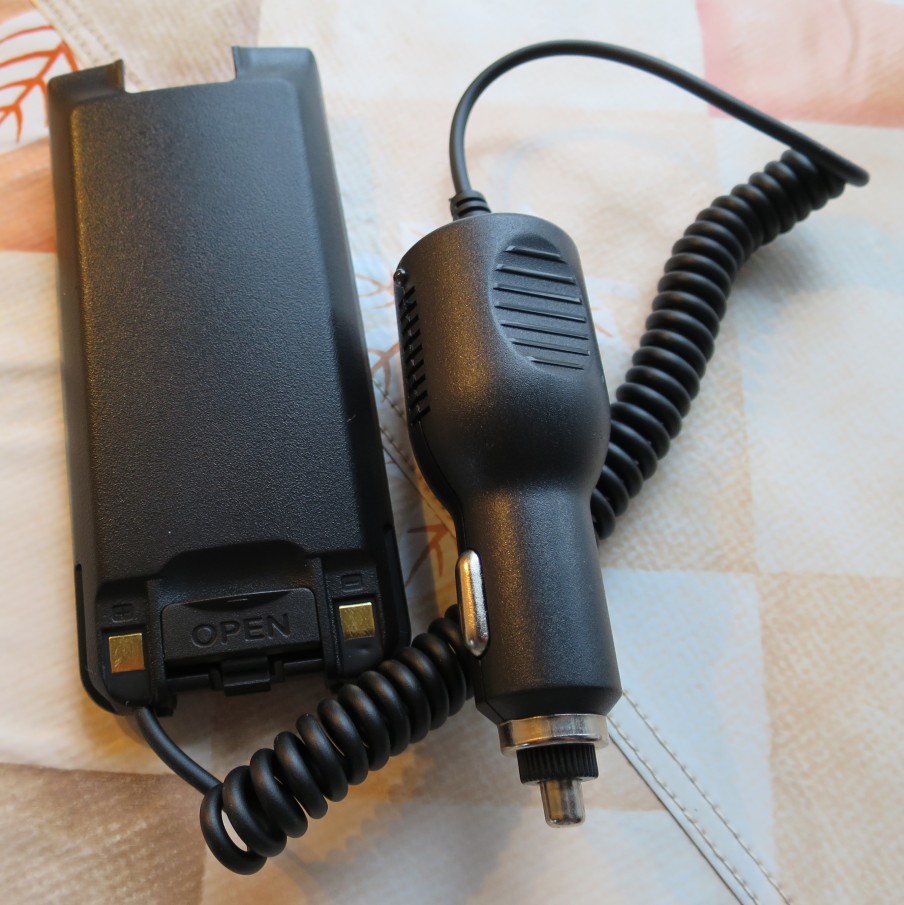 Phone TYT MD-2017 audio record deleting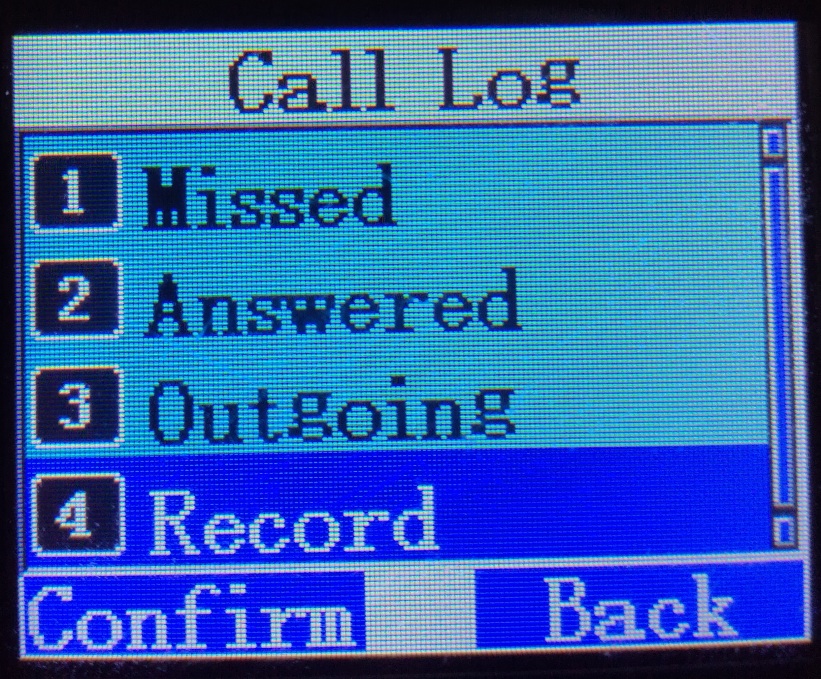 Call Log ... Record Deleting
TYT MD-2017 audio äänien poisto, eli puhelut jotka on nauhoitettu puhelimeen, niiden poistaminen. Laitetaan toiminto esim. P2 napin alle, tässä asetus, pitkä painallus P2 nappia poistaa nauhoitukset.
Delete All Record(Firmware).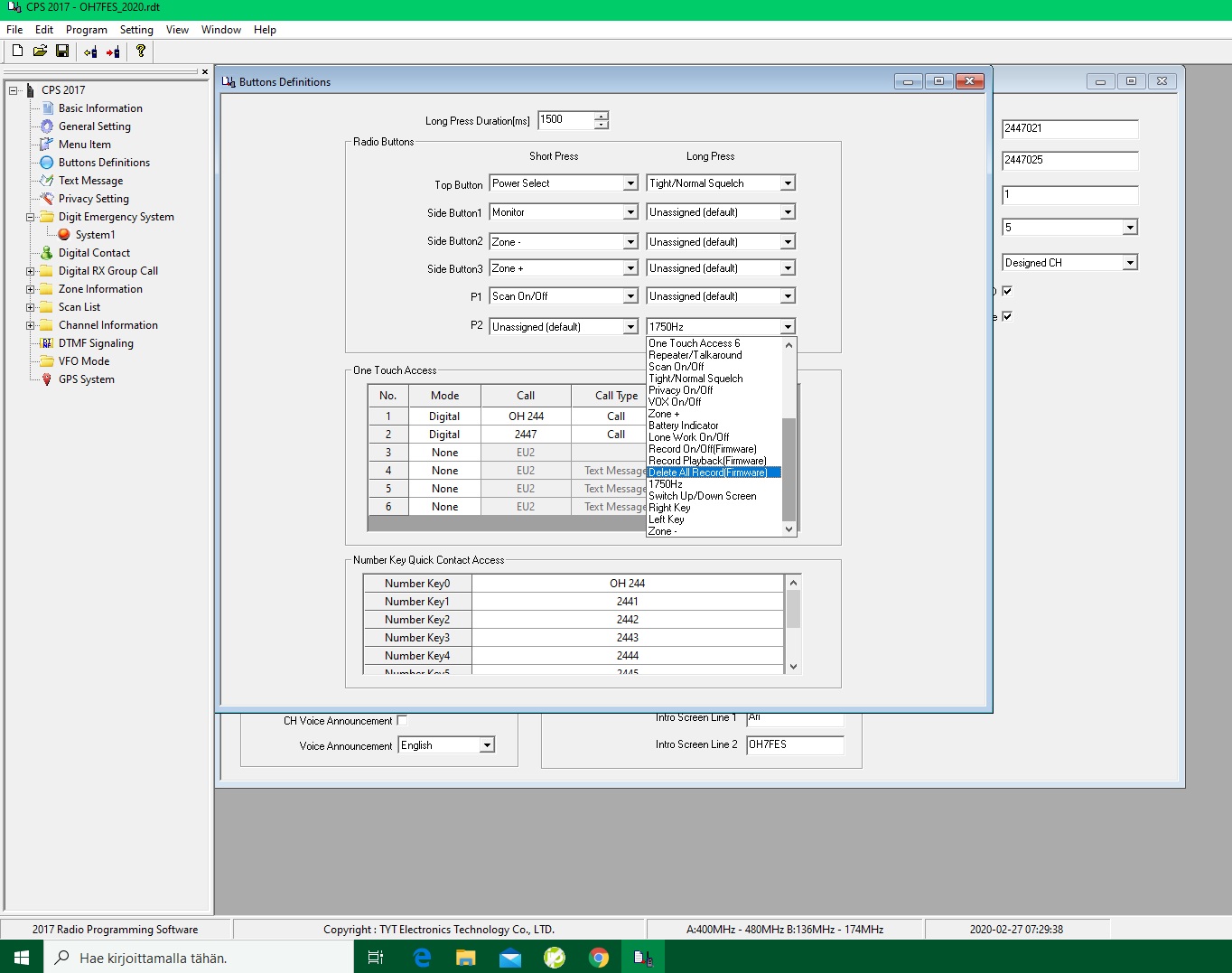 OpenSpot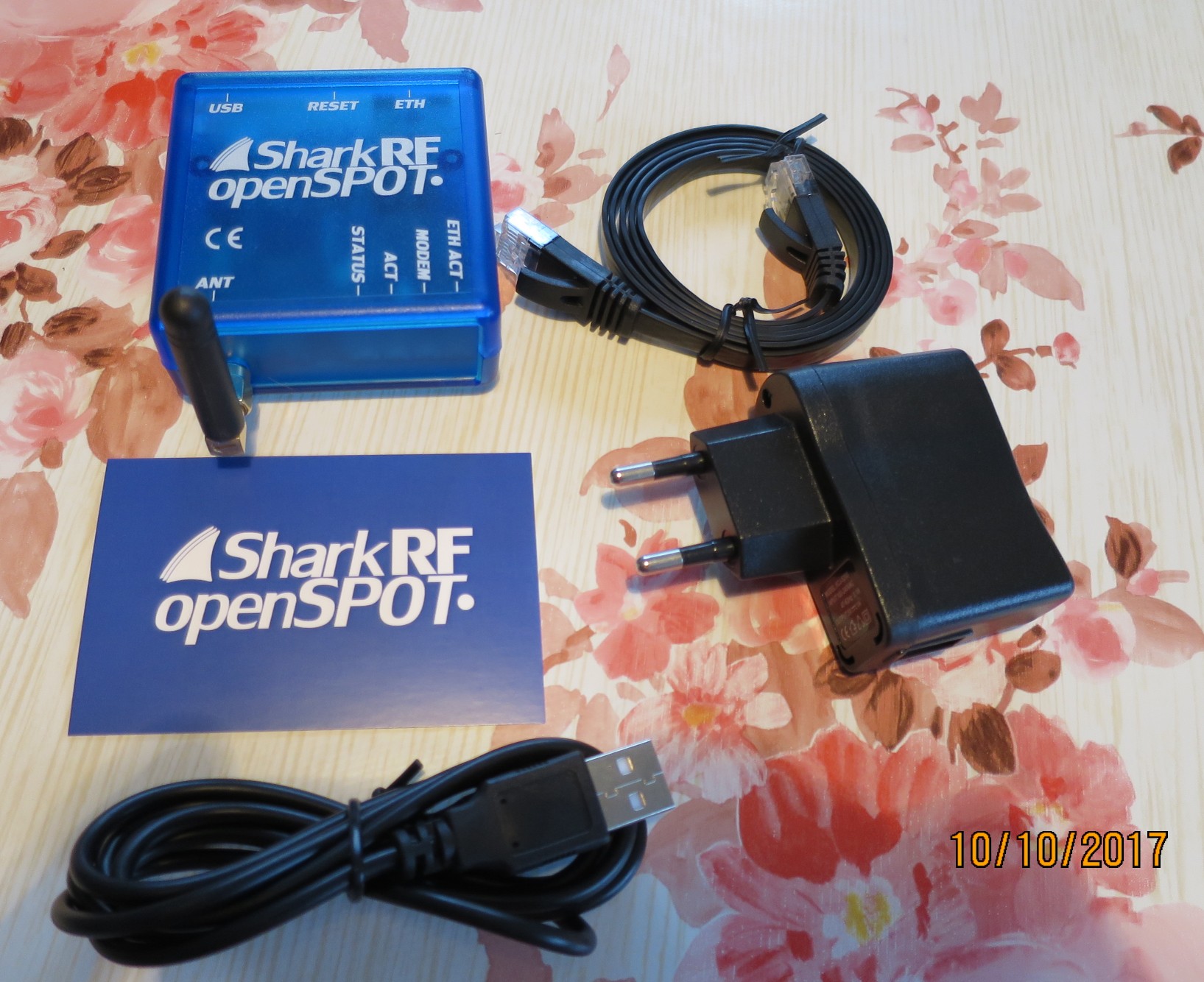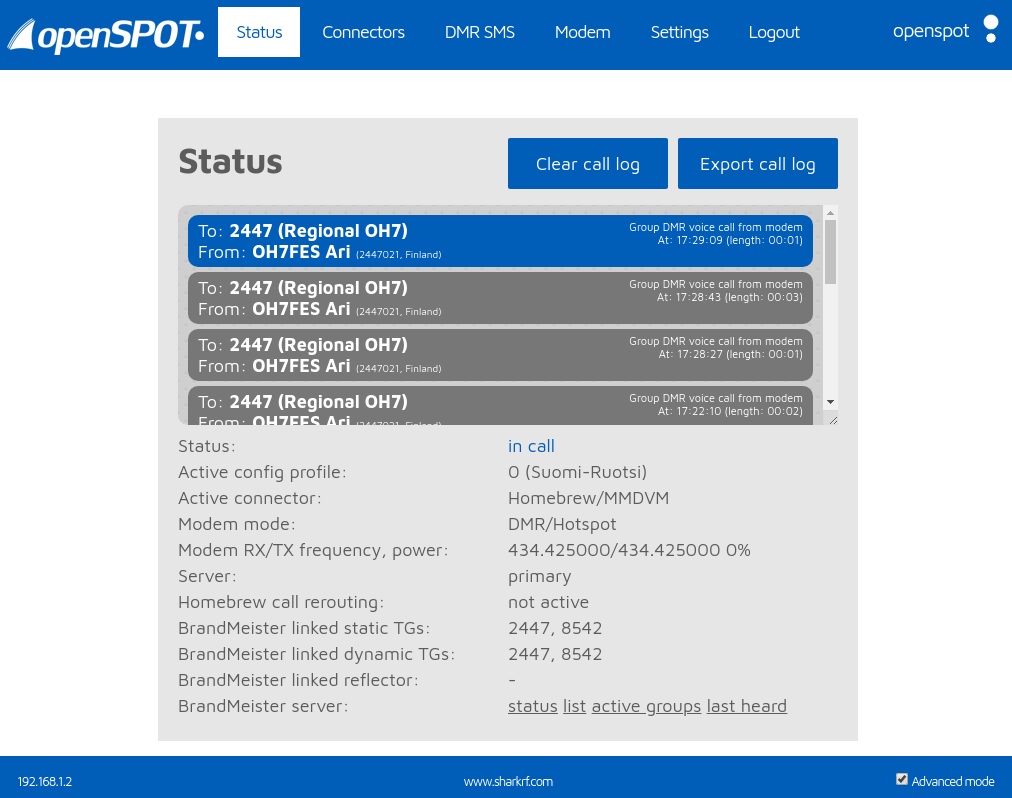 Key features: Supports DMR (Brandmeister, DMRplus), D-Star (DCS, REF/DPlus, XRF/DExtra, XLX), System Fusion (FCS, YSFReflector) networks. More supported networks and features will be available with new firmware releases.
Supports cross modem modes. Talk with your C4FM radio on DMR, and with your DMR radio on System Fusion networks!
Very easy to use, works without a computer. No additional hardware required, works out of the box. All accessories included.
Web interface for configuration and monitoring.
HTTP, UDP/TCP API support.
Custom 2FSK/4FSK RF protocol support with TDMA.
USB powered, low energy consumption, 20mW RF output.
Create your own private radio network using our open source server application.
Runs fully embedded software written in pure C, running on an embedded real time operating system. No Linux, bulky Windows software or failing SD cards!