BENQ T905
Acer AL1932m 19" + Amd Sempron 2800+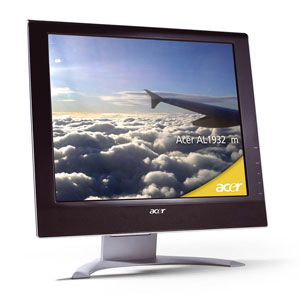 Acer AL1932 -näytön tyylikäs muotokieli hakevat vertaistaan kokoluokassaan.
Ulkomuodon lisäksi näyttö on varustettu uusimpia digitaalisia lisälaitteita varten - vakioliittimiin kuuluvat niin s-video, DVI- ja SCART -liitinkin.
Näyttö tukee todella kirkasta 400 cd/m 2 kuvaa, joka mahdollistaa loistavan kuvan niin peleissä kuin TV -kuvassakin.
AL1932m on varustettu CrystalBrite teknologian näytöllä, joka tuottaa parhaan luonnollisen kuvan ja värientoiston.
Nopea 12 ms paneli takaa sen, että kuvan "häntimistä" ei tapahdu missään olosuhteissa.
AL1932m on varustettu kattavilla liitännöillä. DVI ja AV -liitännät ovat vakiovarusteita!
Acer AL1932m näyttö asettaa sanan "kirkas" kokonaan uuteen valoon. Tyylikäs pianomusta muotoilu ja markkinoiden kattavimmat liitännät tekevät 19" näyttöä etsivälle käyttäjälle valinnan todella helpoksi. Acer CrystalBrite -käsitelty näyttö antaa uuden määritelmän ja merkkipaalun kirkkaudelle ja värientoistolle. Malliston palkittu muotokieli soveltuu loistavasti vaativimpiinkin ympäristöihin niin yrityksissä kuin kodeissakin.
| | | |
| --- | --- | --- |
| AL1932m | | 19" Multimedia TFT, Crystalbrite, TCO '99, 1280 x 1024, 16.7M, 140°, 400 cd/m2, 500:1, 12ms, Digital (DVI-D) + Analogine, ISO 13406-2, Musta/Kromi Design ET.L390B.052 , |
The AL1932m brings to the market the ultimate LCD solution combining a brilliant 19" display within a sleek and elegant polished housing together with the most innovative interfaces for your digital world. The brilliant 19" liquid crystal display supports the advanced Crystalbrite panel technology for an impressive picture quality. In addition, the sophisticated digital video interface rapidly processes images resulting in true to life screen effects for the best in entertainment. Discover the true meaning of luxury, with its smooth exterior and polished design the AL1932m focuses on sheer style and functionality fitting the high demands of business professionals and home users. The AL1932m represents a superior digital interface window combining brilliance and design within one slim and truly sophisticated format. The AL1932m is the superior interface window for serious performers with a drive for the latest technologies and a high appreciation for the Hi-Tech digital lifestyle.
Display Type
Flat panel display / TFT active matrix
Built-in Devices
Stereo speakers
Width
45.6 cm
Depth
19.1 cm
Height
45.6 cm
Weight
7.1 kg
Enclosure Colour
( the image may represent the product of a different colour )
Compatibility
PC
Diagonal Size
19"
Dot Pitch / Pixel Pitch
0.294 mm
Max Resolution
1280 x 1024
Response Time
12 ms
Interface
DVI, VGA (HD-15)
Image Brightness
400 cd/m2
Image Contrast Ratio
500:1
Image Max H-View Angle
140
Image Max V-View Angle
140
Analogue video Signal
RGB, S-Video-in, Composite RCA video-in, SCART,
Digital Video Standard
Digital Visual Interface (DVI)
Type
Speaker(s) - integrated
Flat Panel Mount Interface
Built-in
Compliant Standards
CE, TUV GS, ISO 13406-2, TCO '99
Service & Support
3 years warranty
Service & Support Details
Limited warranty - 3 years - pick-up and return
Build: Power, Scart cable, VGA cable, DVI-D sigle link cable, RCA cable (video, audio left and right), S-video cable, Audio cable 3,5 mm plug stereo -> 3,5 mm plug stereo, CD, manual, Garanti manual.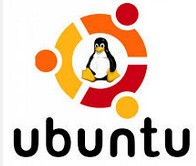 ACER V223W - 22''Wide + Acer Aspire M1201 AMD Athlon™ X2 Dual-Core 4450e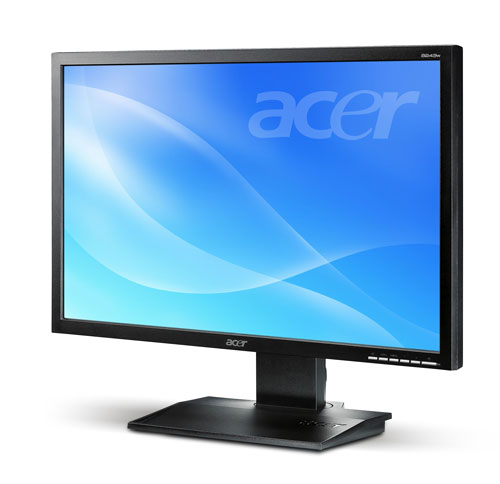 Technical specifications
Display Size
22 Wide", 473x296 mm

Panel Technology
TN + Film
Resolution
1680x1050

Pixel pitch
0.282mm

PPI
90.2

Horizontal frequency
30~ 80 kHz

Vertical frequency
55 ~ 75 Hz

Contrast Ratio
2500:1

Brightness
300 cd/m2

Response rate
5ms

Colours
16.7M (6 + HiFRC)

NTSC Colour situation
72%

Multimedia
No

Viewing Angle CR 5.1
176° / 176°

Viewing angle CR 10:1
170° / 160°

Tilt / Swivel / Pivot / Height Adjustment
Tilt: -5°/15°, Swivel: 35°/35°

Wall-mount (VESA)
100x100mm

Kensington Lock Support
Yes

Connections
Analog (D-sub), Optional digital (DVI) Internal Power supply

Net Weight
5.2 kg

Dimensions (H x W x D)
506x399x180

Power Consumption
Energy Star On: 33.4W, Max On:<45W, Off: <1W, Standby: <2W

MTBF Hours
50000hr/25°C

Compliance & Approvals
TCO03

Manufacturers Guarantee
3 Years bring-in service

Chassis Colour
Black

Free Accessories
VGA cable, power cables

Acer Aspire M1201 ubuntu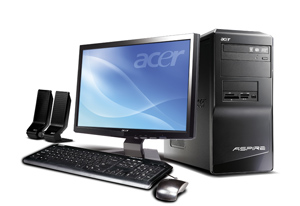 Ominaisuudet: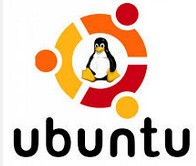 PROSESSORI AMD Athlon™ X2 Dual-Core 4450e PROSESSORINOPEUS 2.3 GHz
VÄLIMUISTI 512 KB
KESKUSMUISTI 2048 MB
FRONT SIDE BUS 2.0 GHz
KESKUSMUISTI (MAX) 8 GB
MUISTIPAIKKOJEN MÄÄRÄ 4
VAPAAT MUISTIPAIKAT 2
MUISTIN VÄYLÄNOPEUS DDR2-667,DDR2-800,
INTEGROITU MUISTIKORTINLUKIJA Multi-in-one card reader
KIINTOLEVY (GB) 320 GB
PYÖRIMISNOPEUS 5400 rpm
KIINTOLEVYOHJAIN Serial ATA
NÄYTÖNOHJAIN ATI Radeon™ HD 3450
NÄYTÖNOHJAINMUISTI 256 MB
NÄYTÖNOHJAINMUISTI (MAX) -
ÄÄNIKORTTI INTEGROITU KYLLÄ
ÄÄNIKORTTI High Definition 7.1 (integrated)
ASEMATYYPPI DVD +-RW
LEVYKEASEMA EI ASEMAA
VERKKOKORTTI INTEGROITU KYLLÄ
VERKKOKORTTI 1 GIGABIT ETHERNET
FAX/MODEEMI EI
KÄYTTÖJÄRJESTELMÄ Windows Vista Home Premium nyt ubuntu
KÄYTTÖJÄRJESTELMÄN KIELI Englanti, Suomi, Ruotsi,
KOTELO N/A
5.25'' -PAIKAT 2
3.5'' -PAIKAT 6
PCI-PAIKAT 2
PCI-EXPRESS PAIKAT 1 KPL 16x, 1KPL 1x
AGP-PAIKAT 0
USB-PORTIT 4
RINNAKKAISPORTIT 0
SARJAPORTIT 0
LAAJENNUSPORTIT DVI-D, Firewire, Line In, Line Out, PS/2, RJ-45, USB 2.0, VGA-out, DVI, S-video, TV-Out
NÄPPÄIMISTÖ USB
NÄPPÄIMISTÖN MERKISTÖ FI/SE
HIIRI USB, OPTINEN
TURVAOMINAISUUDET -
KOKO ( K x L x S cm) 37 x 18.3 x 45.5
NETTOPAINO (kg) N/A
---
HP OmniBook XE3 - Intel Pentium III-M 1.13GHz