Intel® Core™2 Quad CPU Q6600 @ 2.40GHz × 4


eli neliydin prosessori

http://ark.intel.com/products/29765/intel-core2-quad-processor-q6600-8m-cache-2_40-ghz-1066-mhz-fsb


CPU Benchmarks




PassMark - CPU Mark 2.976 huippunopea


http://www.cpubenchmark.net/mid_range_cpus.html

emo GIGABYTE GA-Z77X-D3H

nVIDIA Force 9600 GT näytönohjain

512 Mb muistilla, kylläpä videot toimii.


Install the latest NVIDIA GeForce graphics driver in Ubuntu 14.04 / 13.10 / 13.04 / 12.10 / 12.04 / 11.10 / 11.04 / 10.04 using PPA.
linkki. ubuntun ajuri asennus ohjeet

To add PPA for Ubuntu 14.04 / 13.10 / 13.04 / 12.10
Ubuntu 14.04 / 13.10 / 13.04 / 12.10 users, Run the following command in the terminal and type the password for the user when prompted. Others use the Ubuntu-X PPA.
sudo apt-add-repository ppa:xorg-edgers/ppa
To add PPA for Ubuntu 12.04 / 11.10 / 11.04 / 10.04
sudo apt-add-repository ppa:ubuntu-x-swat/x-updates
After adding the PPA, update your system repository.
Advertisements
To Update
sudo apt-get update
Now install the NVIDIA GeForce graphics driver 304.108 in your system, as you install other packages by using apt-get.
To Install
sudo apt-get install nvidia-current nvidia-settings
Above command will install the driver.
http://www.nvidia.co.uk/object/product_geforce_9600gt_uk.html
4 Gb muistia
Seagate Barracuda ST500DM002 500GB 7200 RPM 16MB Cache SATA 6.0Gb/s 3.5" Internal Hard Drive Bare Drive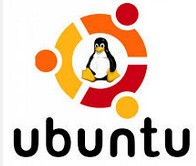 Ubuntu 64 bit 14.04 trusty LTS käyttöjärjestelmä

cd-info

Vendor : HL-DT-ST
Model : DVDRAM GSA-4167B
Revision : DL12

Reading....
Can read Mode 2 Form 1 : Yes
Can read Mode 2 Form 2 : Yes
Can read (S)VCD (i.e. Mode 2 Form 1/2) : Yes
Can read C2 Errors : Yes
Can read IRSC : Yes
Can read Media Channel Number (or UPC) : Yes
Can play audio : Yes
Can read CD-DA : Yes
Can read CD-R : Yes
Can read CD-RW : Yes
Can read DVD-ROM : Yes

Writing....
Can write CD-RW : Yes
Can write DVD-R : Yes
Can write DVD-RAM : Yes
Can write DVD-RW : No
Can write DVD+RW : No




muut koneet