Welcome to HAM radio station OK9DDS!
About me
Hello! My name is David. I am 13 years old radio-amateur from Brno, Czech Republic licensed since September 2019.
My RIG: handheld Baofeng UV5R v.8W, bands: 2m and 70cm FM. I'm sometimes listening in afternoons on OK0BAB or OK0BRQ repeaters.
QSL
If you want to confirm QSO, I accept direct or e-mail QSL. More info is on my QRZ.com profile. For postal address please contact me. I'll be happy for every QSL!
Links
Me on QRZ.com
C.R.C. (Czech Radio Club)
[email protected]
APRS
You can track me on APRS:
OK9DDS - SSID of my phone (aprs.fi via web)
OK9DDS-1 - planned IGate, Linux Xastir
OK9DDS-3 - Windows APRS sw testing
OK9DDS-7 - handheld (mostly via radio)
OK9DDS-8 - car (mostly via radio)
OK9DDS-9 - secondary SSID (radio, TCP-IP)
OK9DDS-10 - only TCP-IP SSID
OK9DDS-11 - testing SSID
OK9DDS-12 - APRS messages TX and RX (mostly via radio)
OK9DDS-13 - emergency (I hope I never won't use this)
OK9DDS-14 - temporary QTH, portable (radio, TCP-IP)
OK9DDS-15 - testing SSID


Contests
I pacticipate in MOON contest
and FM Cup in FM mode only.
Homebrewing
Satellites
I operate on FM repeater SATs: AO-91, AO-92 and SO-50. Please send me reports or QSL cards to [email protected], thanks!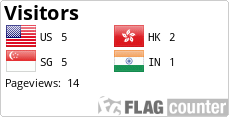 73, OK9DDS