Meteor Scatter / FT8 audio-mute-timer. Developed by PA3FPQ and PA2CHR
This timer switches off the audio from your receiver to the external speaker and was designed for use during Meteor scatter operation.
Also useable for FT8 and other modes.
When listening to Meteor Scatter, without transmitting, you like to hear the reflections coming in from the "DX station" in the speaker.
But if a strong station is calling in the other period, the audio is so loud your ears don't like this! Especially with receiver AGC turned off.
Therefore we developed this timer.
You can bypass the timer when you like and want to hear audio in both periods.
Details:
========
- mute's the external speaker audio.
- switchable between 15 and 30 sec. period.
- switchable between 1st or 2nd period.
- GPS controlled for exact timing.
- GPS lock indicator (LED).
- bypass function.
- standalone unit, connect only: Audio Input, Output, 12volt and external GPS (included).
The package includes:
=====================
- complete build and tested unit
- external GPS in plastic case with 2 meter cable
- 12v connector
For info about price please contact: post (at) pa2chr.nl
See the YouTube movie when Chris is operating the timer: YouTube-movie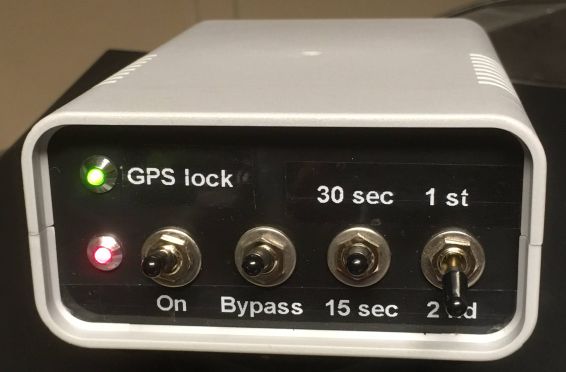 Front view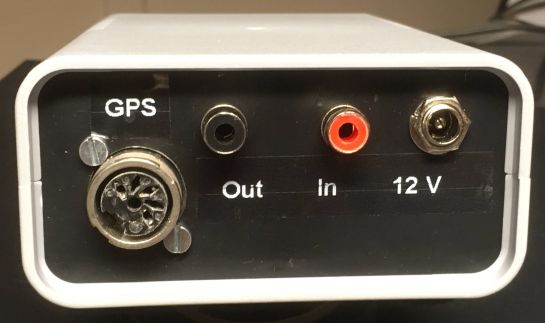 Rear view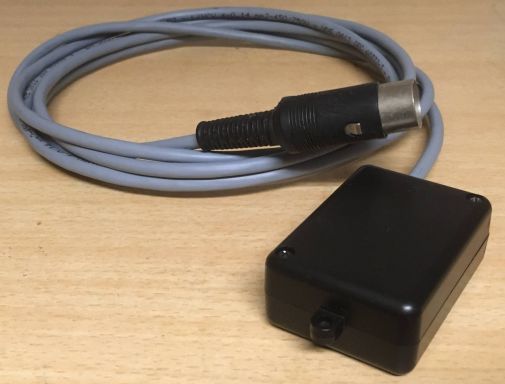 GPS unit