KA5TJS - Allen Matthews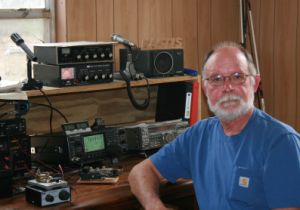 The picture is me in the back yard with the FT-817, an 8Ah battery,
my new 15 watt solar cell and my portable vertical antenns. I had to
put the rig on a towel to get the tilt rite so I could see the display.
I got three contacts that afternoon and one was Brazil!