GLAARG (Greater Los Angeles Amateur Radio Group)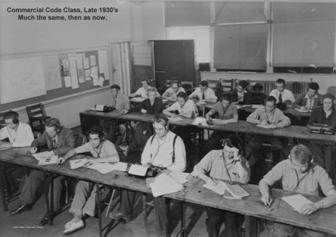 Exams for Technician, General, and Amateur Extra Class Licenses are held in the even months of every year.
Exams are held on the first Saturday of February, April, June, August, October and December.

VE Exams will be at "The Van Nuys Flyaway"
located at a
7610 Woodley Ave.
Van Nuys, CA 91406
2nd Floor in the Conference Room located at the North end of the Building. Parking is free in the parking lot next to Woodley Ave. Park in the row closest to Woodley Ave., Enter the terminal, elevator on the right to the 2nd floor, turn right, end of the hall.

The examination fee is only $5.00.

Please bring exact change, NO TWENTY DOLLAR BILLS. Registration begins at 8:00 a.m. and doors close at 9:00 a.m. Testing begins after registration is complete.

If you are testing to upgrade your license, please bring your original license, a copy of that license, and Certificates of Satisfactory Completion and a photocopy of those certificates.

You will also need to bring 2 forms of Identification: a Drivers License or Identification Card and a utility bill or other proof of residence.

Tests hosted by the San Fernando Valley Amateur Radio Club are administered by the Greater Los Angeles Amateur Radio Group (GLAARG)
For further information regarding testing please contact Jim Sullivan (WB6TNF) at 818-348-4155 or email him at jim at wb6tnf dot com.

Odd Months
Tests are hosted by the Santa Clarita Amateur Radio Club during the odd months of the year.
For information about those exams, please contact Ron Klein K6VPV by calling him at 661-259-0948.

Need to test NOW?
GLAARG
W5YI
ARRL

Questions and Answers
Question Pool
http://www.hamelmer.com/

Practice Tests
QRZ's Practice Amateur Radio Exams
Sample Test