USA
This page is dedicated to the most wonderful country in the world.
Where else can one elect a President, and then voice opinions about how he is leading our country?

Michigan
Michigan is a very beautiful state, surrounded on three sides by water; fresh water.
See a beautiful sunrise on Lake Huron, and later in the day, see a beautiful sunset on Lake Michigan.
<![if !supportEmptyParas]> <![endif]>

This Website is created for the express purpose of showing anyone who visits, what Amateur Radio is about and how it can help the public with weather related or any type of disaster situation. <![if !vml]>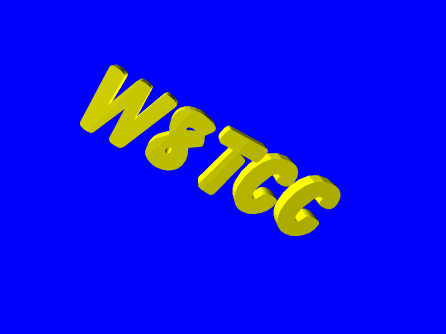 <![endif]>Weather related incidents, along with natural and man made disasters are the prime reason that Amateur Radio Operators practice their skills. All the studying and training that the amateurs have done is used during an emergency. Working as a team is part of the training. Living with regulations, every day, is what "hams" base their pride on <![if !vml]>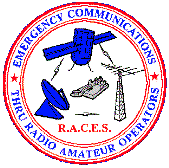 <![endif]>. Each individual has to be trained to do each others job, with personal equipment or the equipment provided by the organization being helped. Generally, the ham himself provides his/her own radio equipment, and cables and antennas. We take great pride in being self sufficient and quick to respond when called. All hams basically live to respond to emergency situations; it comes with the territory. Some hams, like the late Barry Goldwater, Senator from Arizona, helped in a different way but still served the country by helping GI's during the Vietnam War contact their families here in the states and talk to parents and loved-ones over telephone/radio autopatch. Hundreds of GI's and their families were able to communicate by phone patch this way and lives were brought back together. The efforts of Mr. Goldwater, bridges the gap of thousands of miles, and ham radio operators are still filling this important role.
The National Weather Service Radar used to be at the Lansing Capitol City Airport, but a few years<![if !vml]>
<![endif]> back was moved to Grand Rapids. The Doppler radar unit sends its beam out at about one-half degrees toward the horizon. This causes a particular problem, when pointed toward Lansing. Grand Rapids is approximately 65 miles from Lansing. This puts the radar beam almost 5000 feet off the ground. Most tornadoes are about that tall. Even though tornadoes are close to the ground, they display a signature above the 5000 foot height. Once the signature is noticed on the doppler screen, the National Weather Service will issue a Tornado Watch. This usually signals the Skywarn Spotters to mobilize. We are the 'eyes and ears' for the National Weather Service. The spotters, <![if !vml]>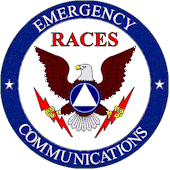 <![endif]>generally Amateur Radio Operators, (but do not need to be), look for special situations in the clouds and for hail of certain sizes. When these situations are seen, hams contact 'net control' who is generally on the phone to the weather service. When a funnel cloud or tornado is spotted, a tornado warning is issued and the sirens are turned on. Storm Chasing is a real thrill. It is also a very rewarding way to serve your community. Severe weather usually is accompanied by hail and strong winds.
As this website grows, I hope that it will be interesting and informative and grow to show some of the exciting things that will happen this spring and maybe there will be some exciting pictures that I can share with you. Don't pass up the chance to take a Skywarn class this spring so that when bad weather threatens, you will be able to understand the types of danger you may be surrounded by. You can learn a greater respect for Mother Nature.
<!-- Facebook Badge START --><a href="http://www.facebook.com/troy.c.creed" target="_TOP" style="font-family: &quot;lucida grande&quot;,tahoma,verdana,arial,sans-serif; font-size: 11px; font-variant: normal; font-style: normal; font-weight: normal; color: #3B5998; text-decoration: none;" title="TroyandPat Creed">TroyandPat Creed</a><span style="font-family: &quot;lucida grande&quot;,tahoma,verdana,arial,sans-serif; font-size: 11px; line-height: 16px; font-variant: normal; font-style: normal; font-weight: normal; color: #555555; text-decoration: none;">&nbsp;|&nbsp;</span><a href="http://www.facebook.com/badges/" target="_TOP" style="font-family: &quot;lucida grande&quot;,tahoma,verdana,arial,sans-serif; font-size: 11px; font-variant: normal; font-style: normal; font-weight: normal; color: #3B5998; text-decoration: none;" title="Make your own badge!">Create Your Badge</a><br/><a href="http://www.facebook.com/troy.c.creed" target="_TOP" title="TroyandPat Creed"><img src="http://badge.facebook.com/badge/1275409484.2504.139550159.png" width="332" height="84" style="border: 0px;" /></a><!-- Facebook Badge END -->