__________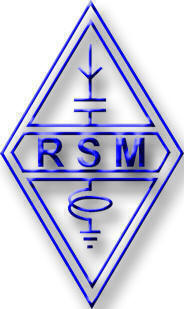 Link to RSM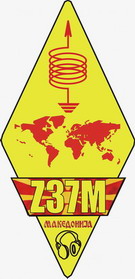 Link to Z37M

_____________
Z38N - CQ WW CW CONTEST 2006
Last year (2006) we made good cooperation with members of the Salgotarjan radio club HG6N from Hungary.
This cooperation resulted with our participation in CQ WW CW contest. HG6N team: HA6ND, HA6PX, HA3OV,
HA3NU, HA6OI, HA6NQ, HA1RS and HA1CA, arrived in Stip few days before the contest. They carry with them
most of equipment (5 radio's, 5 amplifiers, 3 mono banders and a lot of coax and wires). On Friday afternoon all
antenna was put on and all shack's was ready to work. This was completely new experience for us, 5 shack's in
the same room, not interfering between each other in one word that was look perfect. I must say that HG6N
team was worked like Swiss o'clock HI! Contest pass in wonderful way, not any problem with software, all radio's
and amplifiers worked well, so everything was fine except condition, we had worst condition then stations from
North and West EU. We was listen them how they working USA and Caribien but nothing here. Any way we
finished contest with 11.700 qso's and about 16.5 mil. points. Our friends was satisfied with this score, specially
with the score of qso number, because before the contest for most of them goal was 10.000 qso's.
Z38N team: Gyri HA6ND, Csaba HA6PX, Sandy HA6NQ, Zoli HA6OI, Laci HA3NU, Anti HA3OV, Laci
HA1RS, Zoli HA1CA (Z38C), Chris Z31GX, Igor Z32ID, Mome Z32ZM, Ozren Z35T and Venco Z36W.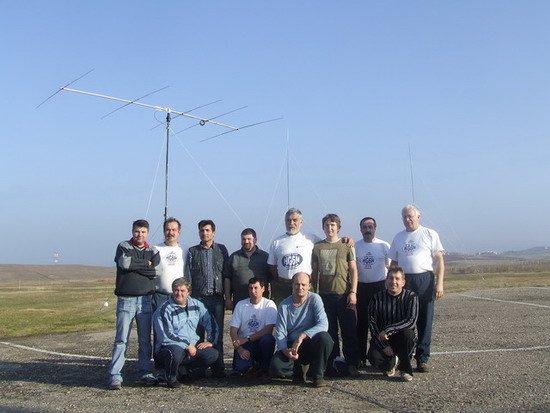 Z38M TEAM

Standing from left: Ozren Z35T, Anti HA3OV, Chris Z31GX, Laci HA1RS, Sandy HA6NQ,
Igor Z32ID, Csaba HA6PX and Gyuri HA6ND. Sitting from left: Venco Z36W, Laci HA3NU,
Zoli HA6OI and Zoli HA1CA


EQUIPMENT

5 X Kenwood TS 950 sdx 160m. - Inv.Vee diploe
2 X Yaesu FT 1000 mp 80m. - Vertical (Titanex)
6 X PA's 1 kw 40m. - 2 passed Vertical's
20m. - 4 ele. monoband yagi
15m. - 5 ele. monoband yagi
Software: Win Test 10m. - 5 ele. monoband yagi


Csaba HA6PX, Laci HA3NU and Paff HA1RS

Igor Z32ID, Chris and Ozren Z35T