Click her for more info on VarAC V7
With Auto-QSY, 4X faster ping, Rapid profile switch, Mute all sounds and much more!

Government...
Clubs...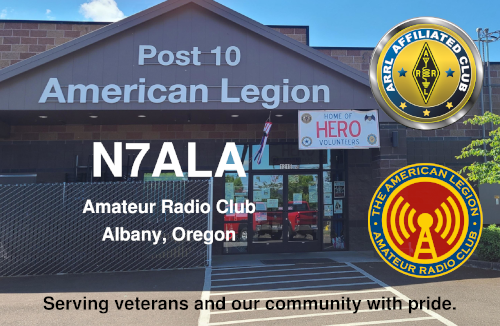 REPEATERS in the Linn County area....
147.200 + PL 167.9 Marks Ridge

146.610 + PL 167.9

145.290 Salem
+ Join the ARRL Now
QST is the official journal of the ARRL, the national association for Amateur Radio. QST is just one of the many benefits of ARRL membership. Every issue of QST is filled with the news and features you need to keep active in Amateur Radio.
To join or renew your ARRL membership, please see the ARRL Web page.

Last revised: July 11, 2023 16:20:11.