[ My Blog ] [ My Radio Club ] [My Station ]
How to Set Up the FUNcube Dongle to Receive EME with MAP65-IQ
Great Little Tool for Added Enjoyment of EME
Here is a screen shot of MAP65-IQ receiving the entire digital EME segment of the 144 mhz band at my QTH with a FUNcube Dongle as the receiver.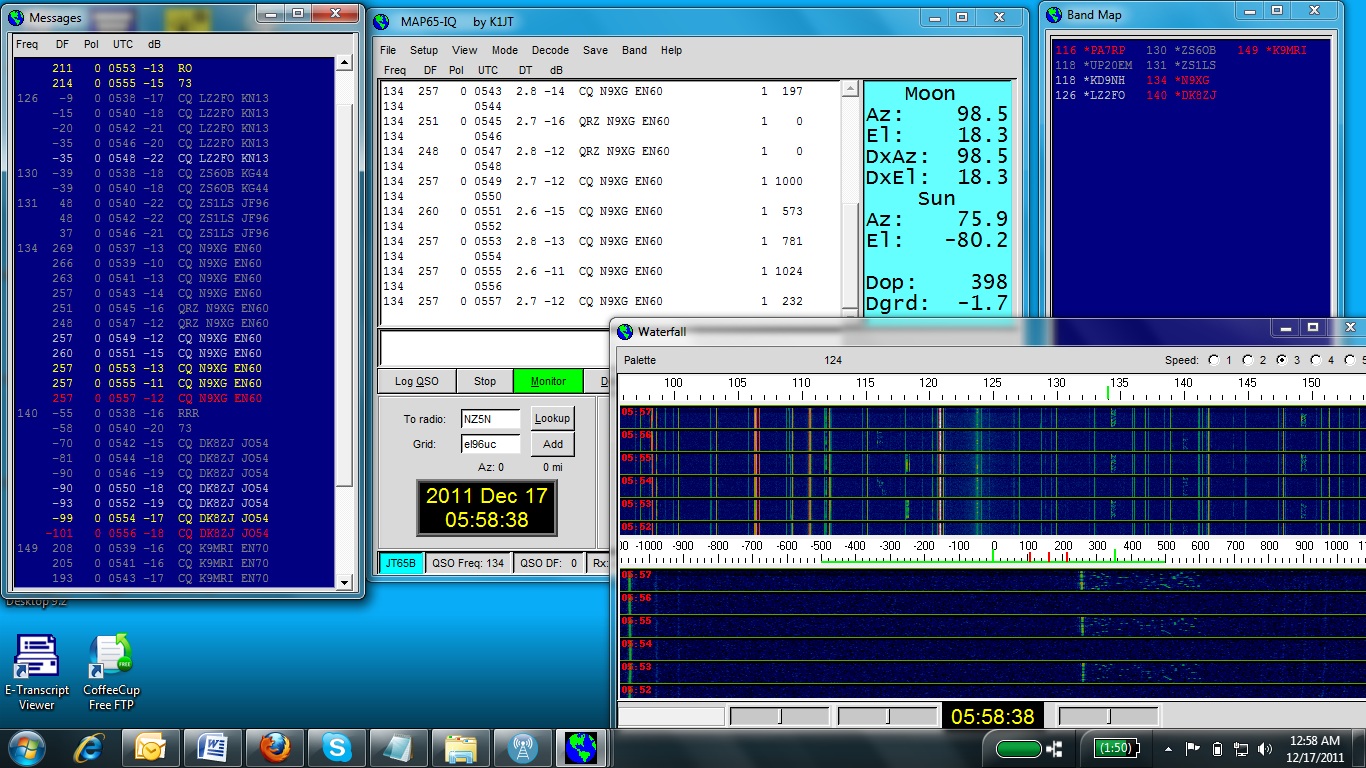 Click here for my step by step video set up guide, inspired by PA3FPQ's Setting up the Funcube Dongle with SDR-Radio and MAP65-IQ in 5 minutes.
I am receiving as well with the FUNcube Dongle and MAP65-IQ as I am with my FT-847 and WSJT. What a great way to know everyone who is on the band without having to tune the band for very weak signals. It costs about $190 shipped from the UK to the USA, order at the FUNcube Dongle website.
More photos of the OM3BD antenna farm.
[ South Florida DX Association ] [ EME Chat Room ] [ Live CQ on 144 mhz EME ] [ K7MEM Yagi Design ] [ SZR - The Slovak Amateur Radio Union ] [ Make More Miles on VHF ] [ Ping Jockeys - Meteor Scatter ] [ Moon Net EME mailing list ]
Please sign the NZ5N Guest Book.