NOW WITH TIP FOR STABLE READOUT!!!
Another TIP: NE555 timer to disable APO (Auto Power Off)
Easy but very accurate digital elevation readout using a electronic spirit level meter.

This page shows you how i did build a simple but very accurate (0.3 degrees) elevation readout using a electronic spirit level.
You have to remove the accelerometer (sensor that 'reads' the elevation) and mount this in a box connected with four (4) wires.
I'm using this readout since 15 oktober 2005 with 25 meter cable and it works very fine!
1: First: buy a electronic spirit level.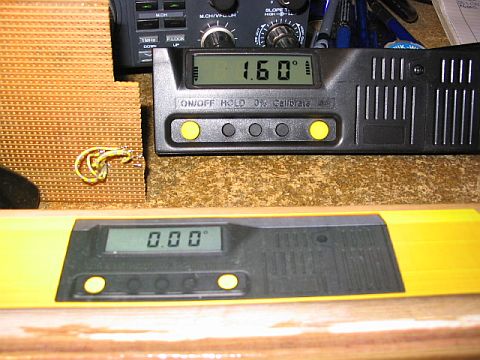 This one i bought at the Dutch Lidl for 29,99 Euro.
2: Remove the 3 screws on the back and remove the black digital readout.
3: Open the rear cover by removing the 2 screws. Now you see the inner PCB.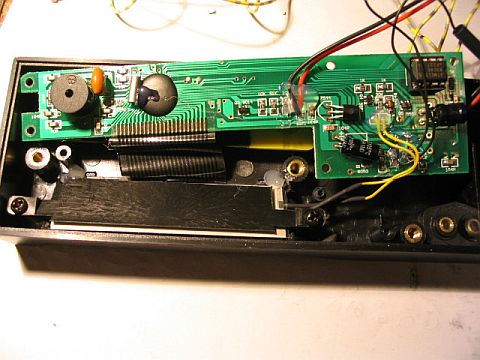 4: Remove the screws and lift the PCB. On the back there you can find one IC with the number D2125E.
5: Remove the D2125E and mount wires as shown below.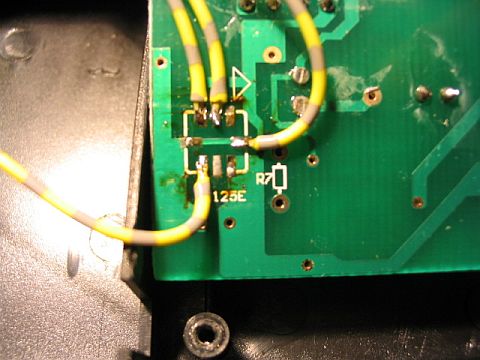 6: Mount the just removed D2125E on a veroboard or something like that and connect the wires.
INPORTANT: use the 10 Ohm resistor and the 2 100NF capacitors as told below! This solves the problem with inaccurate display and also unstable display after power-on. See the TIPS page !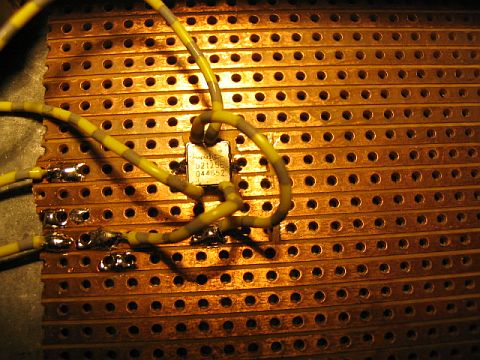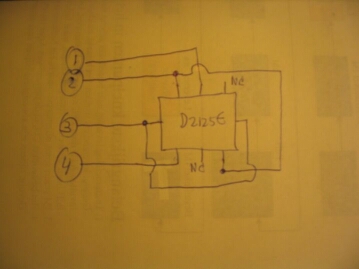 7: Now it's time to mount the D2125E we just removed in a new box. Remember that the box has to be waterproof!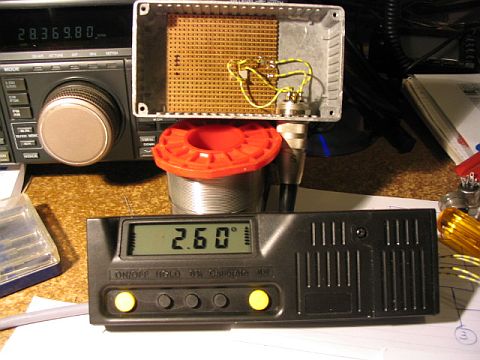 8: Close the cover and we are finished.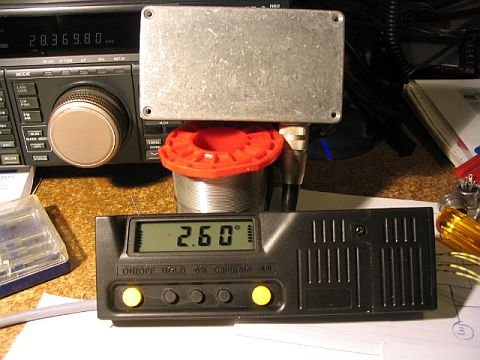 9: Last thing we have to do is mounting the box with the sensor in the tower.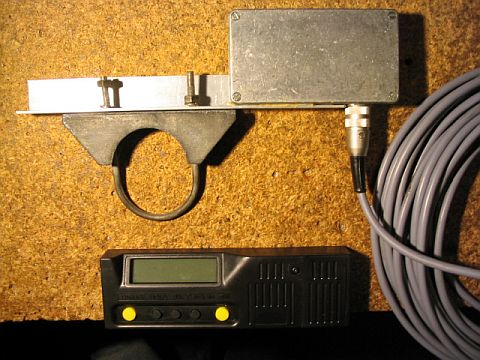 The mounted box in the tower (left from the elevation rotor)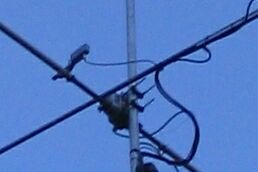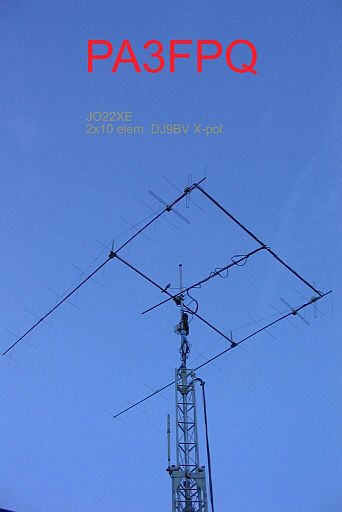 Above you see my 2x10 elem H + V pol DJ9BV optimized antenna's. I used them until april 6 2008.
Now they are used by PE1L and PA0ZH for expedition work to JW and others.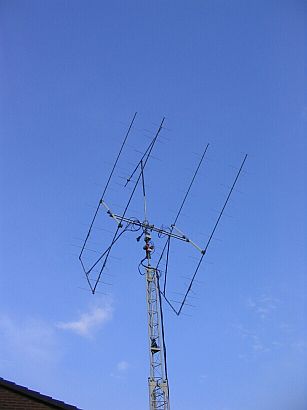 Here you see my 'new' antennasystem 4 x 9 elem. DK7ZB H + V pol. In the top you see my tropo and ms 'short distance' 7 elem. DK7ZB.
The datasheet from the D2125 elevation/mxd2125gl_hl_nl_ml.pdf (thanks Oene PA3CWN)

Francois F1CHF wrote an article about this inclinometer. It is also possible to order a demobox.
See here http://f1chf.free.fr/inclinometre/clinometer.htm
Stations who (as far as I know) bought this spirit level and want to use this to read their elevation:
VE4MA VK3AXH HB9DRI 9H1GB DL9MS DL2NUD DH3VE OE3FVU OA4CVT OZ1LPR SV1BTR PE1AHX PA1GYS PE1BTX PE1LWT PE2SVN PA0PVW PA2CHR PA0JMV PA3ECU PA3CEG PE1RLF PA7JB PE1L
Please send me your pictures to publish on this site to show how easy it is to build this perfect and easy readout.