I have for sale complete build and tested units to sync your OE5JFL antennatracker.
This unit syncs the date, time and QTH location every 5 minutes so you never have to worry about the exact time from the JFL unit. (the RTC on the JFL is not very accurate).
Unit consitst of:
- PCB with all components
- GPS 9600bd Sirf III
- DB9 male connector to connect to the OE5JFL board
- 16 x 2 LCD display. Shows date, time and maidenheadlocator
Asking 50 euro (shipping not included).
There are 2 units left from my last batch and I don't have plans to build new ones.....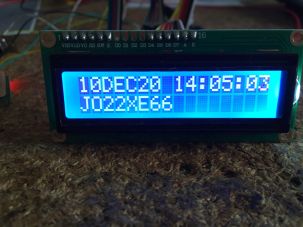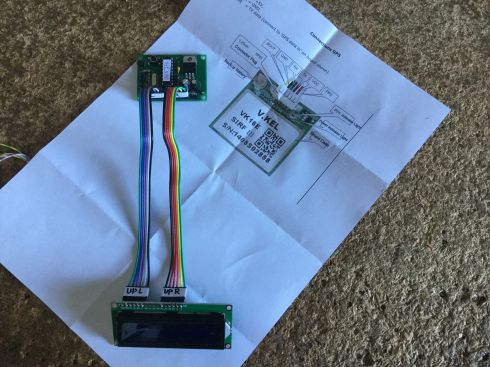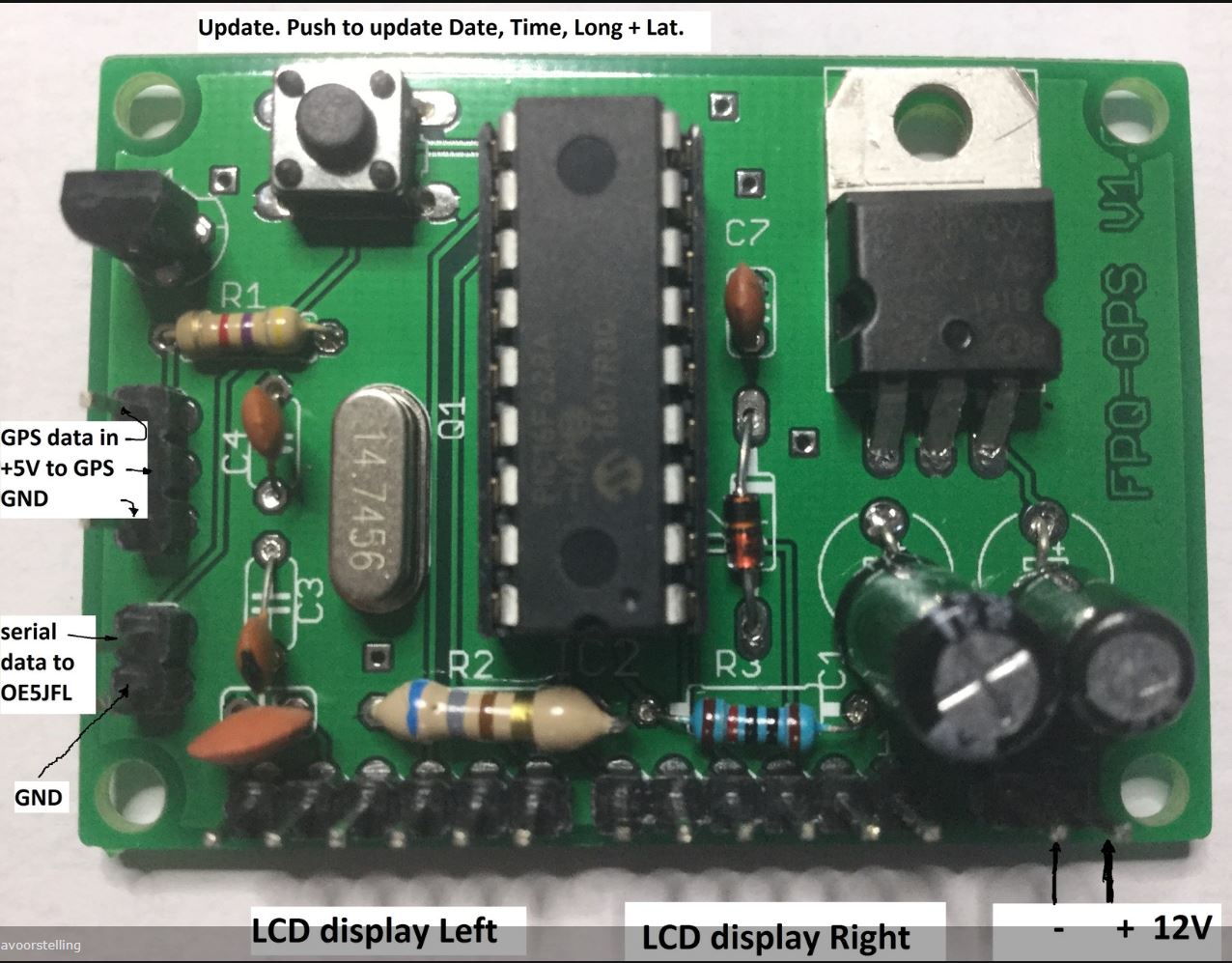 Connection description <-click here