My present 6m station: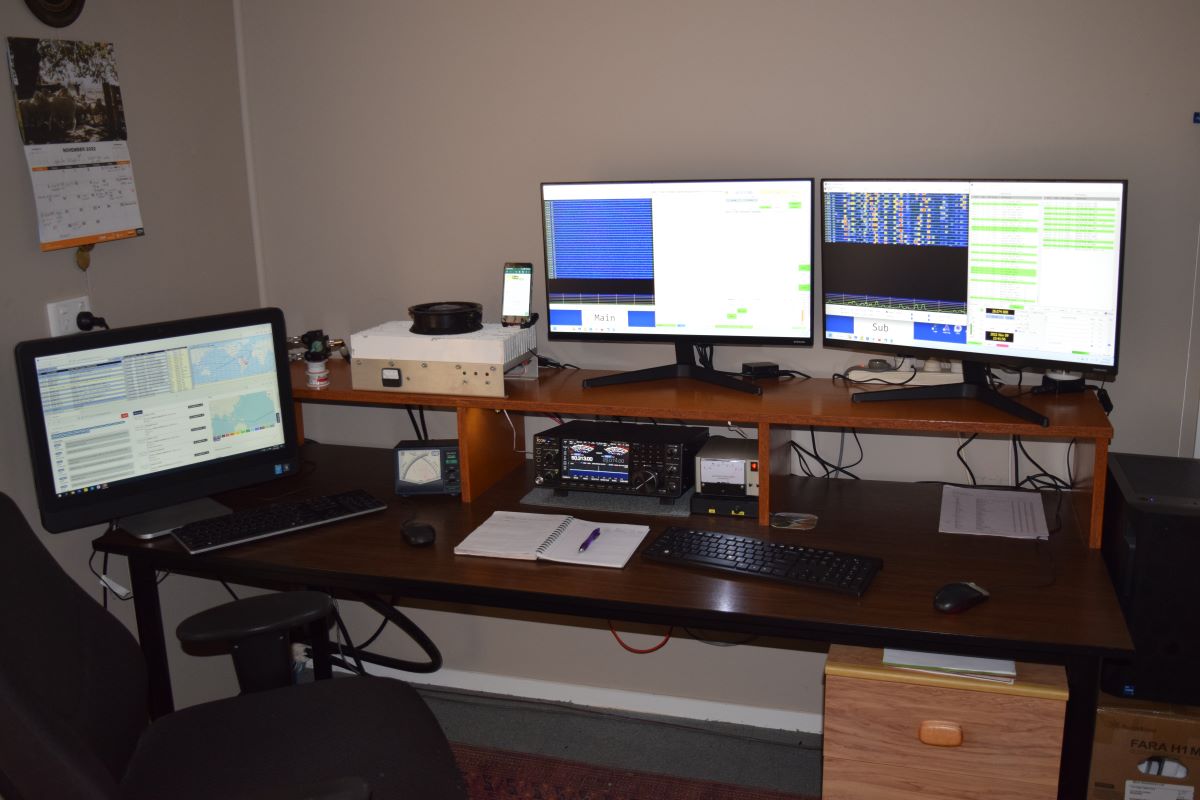 Transceiver: Icom IC-7610 connected via USB (CAT/audio for "Main-TRX") + Acc1 analog audio (for "Sub-RX") to a computer running WSJT-X, JTDX, Spectrum Lab, etc
Computer: Custom build: i7 12700F 12 core CPU @ 4.7GHz, 1TB SSD, 32GB DDR4 RAM, RTX3050 8GB graphics, twin 27" monitors (IC7610 "Main-TRX" and "Sub-RX")
Amplifier: home made 1kW 8877 PA (since Apr 2023), Bird 43 Power meter
Antenna 1: home made 8 element 6m Yagi at 20m high (a slightly modified DG7YBN GTV50_8W). Feedline 34m of AVA5-50 Heliax
Antenna 2: home made array of four 6 element 6m LFA Yagis at 3m high. Feedline 20m of LDF4-50 Heliax. Fixed array aimed at the east coast USA moonset 'window'.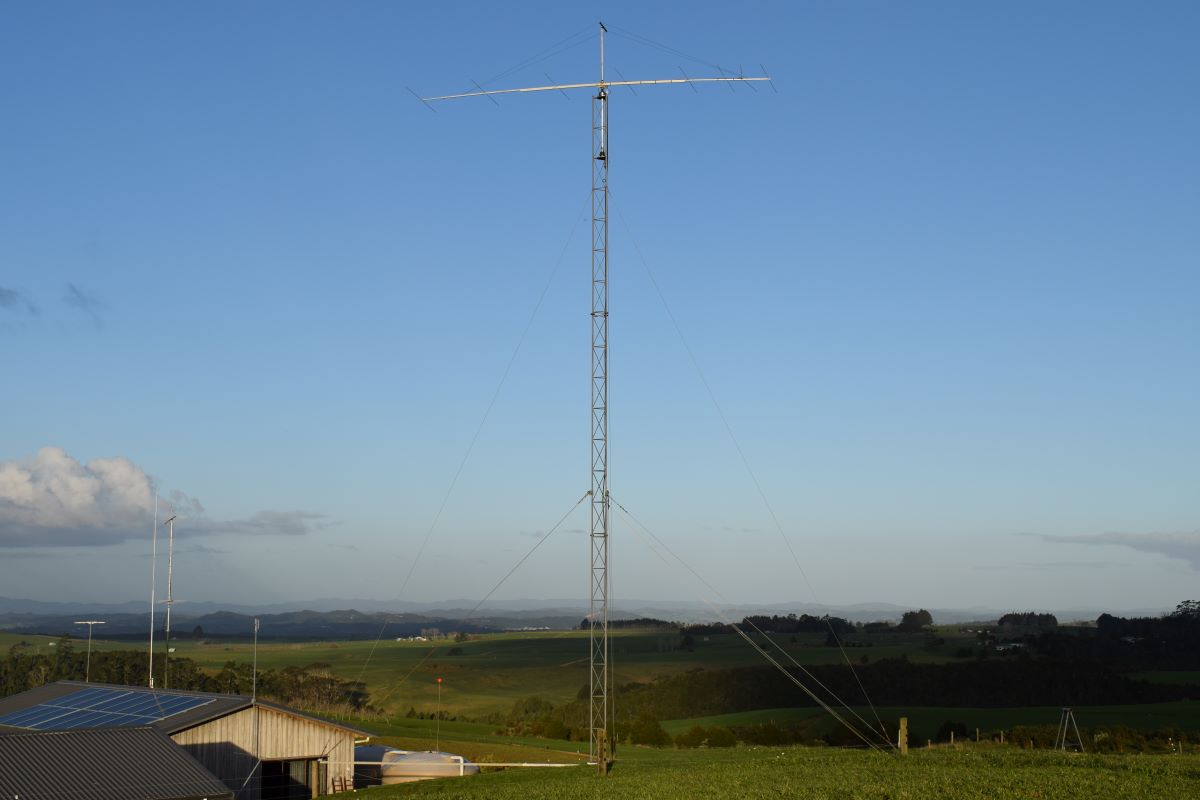 DG7YBN 8 element 6m Yagi on a 10.6m boom at 20m high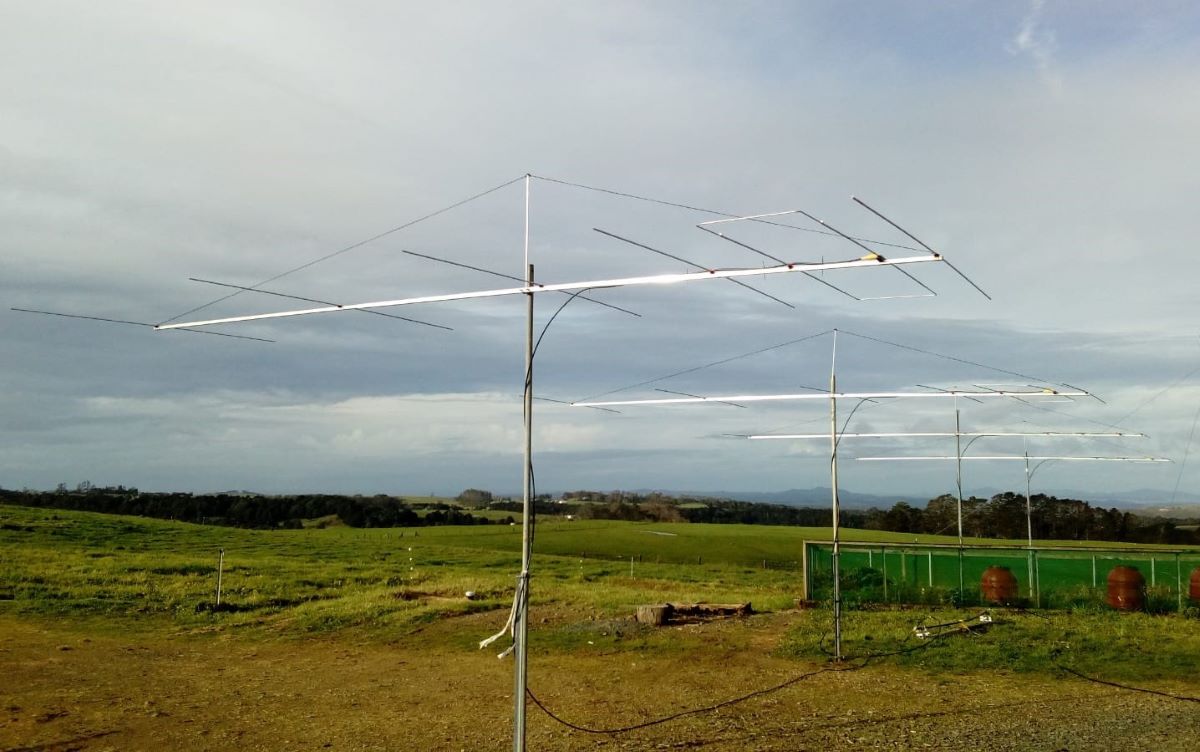 4 x 6 element LFAs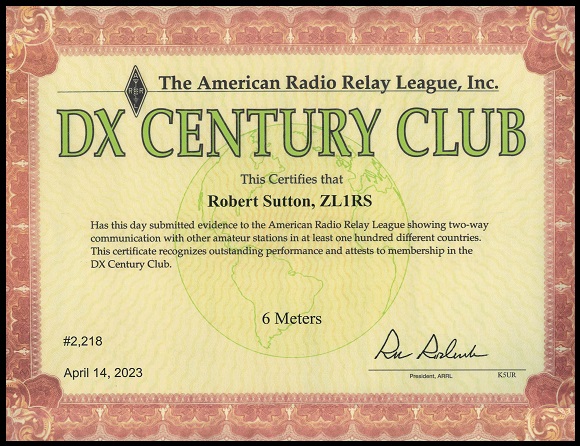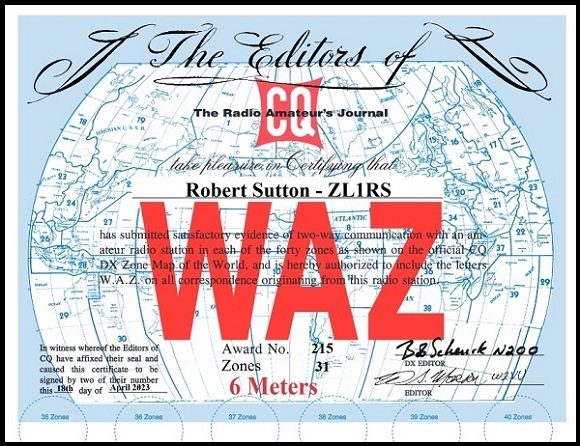 6m DXCC with 110 entities confirmed (118 worked)

6m WAZ with 31 CQ Zones confirmed