Home
>
Hawaii
>
EARC Repeaters

The EARC (Emergency Amatuer Radio Club) Repeaters
Each day, the EARC (Emergency Amateur Radio Club) repeater on Diamond Head greets visitors and residents alike, providing welcome VHF and UHF amateur radio coverage for hand-held walkies, mobiles and home units alike.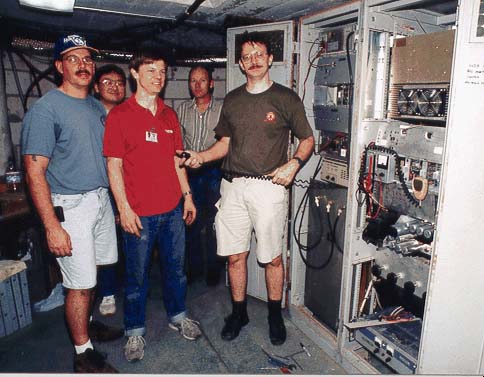 Today, we have these folks working on the 146.88 and 444.50 repeaters: Don KH7V, Ralph NH6PY, Jim KH6JKG, Mike WH6CSB and Russell WH6DBI.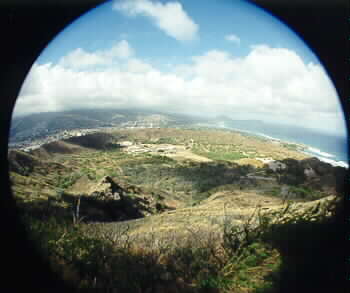 The repeater is located within an abandoned artillery gun emplacement bunker at the North rim of the crater. In this photo, it would be about a fourth of the way in the front left side of the photo.
Find out more by contacting: rhashiro(remove this part)@hawaiiantel.net
Copyright © 1997-2015 Ron Hashiro
Updated: August 31, 2002
DISCLAIMER: Ron Hashiro Web Site is not responsible for the content at
any of the external sites that we link to and therefore
are not necessarily endorsed by us.