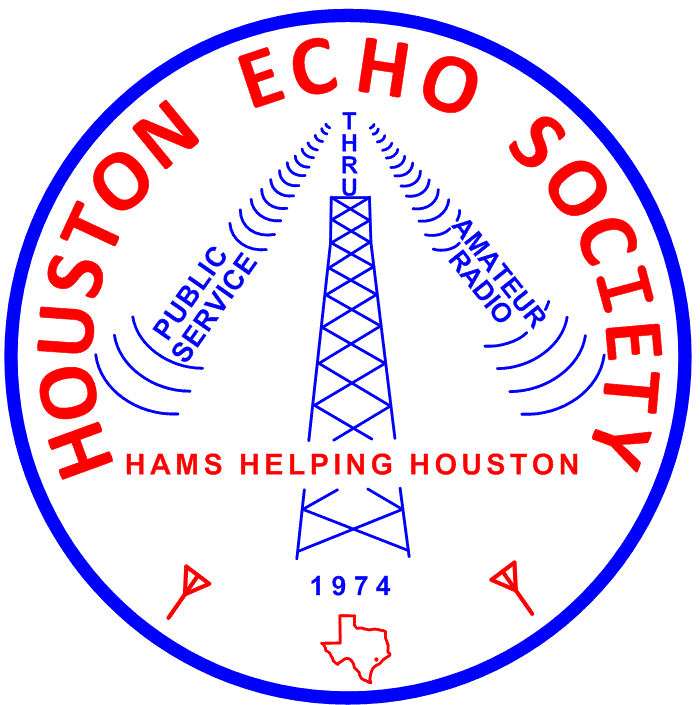 W5ECO - Houston ECHO Society - Net
ECHO two meter nets
A typical ECHO net will start with the net control station (NCS) calling for check-ins.

A list is built from the order of check-ins.

The NCS will then discuss any ECHO timely information such as Field Day or public service events.

Then the NCS will ask for "traffic" (information) in four categories.

1. Club news and information, upcoming events of interest

2. Dxpeditions and DX information, qsl routes

3. Technical assistance required

4. Equipment for sale or trade

After this the NCS asks if there is anything additional for the net.

After all traffic is passed the NCS returns the frequency to regular use and closes the net.
REPEATERS | ACTIVITIES | OFFICERS | MEETING DATE/LOCATION | PHOTOS | NET | CALENDAR | OTHER AREA CLUBS | HOME