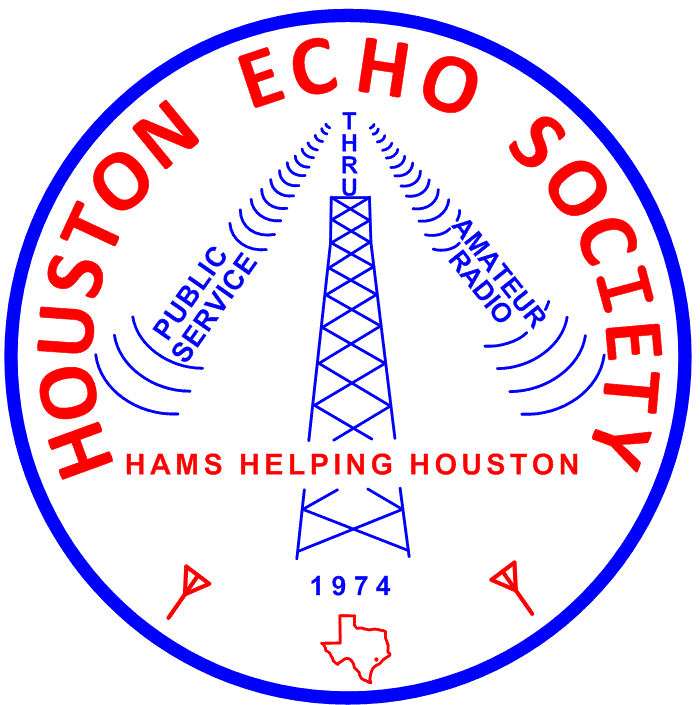 W5ECO - Houston ECHO Society
Welcome! The Houston ECHO Society is a general interest amateur (ham) radio club serving greater Houston Texas, founded in 1974 to provide autopatches and assist with emergency communications. ECHO stands for Emergency Communications by Ham Operators. Today cell phones have replaced most of the autopatches on repeaters, but emergency communications is always of importance to the community. ECHO offers four mainained repeaters that may be used in times of emergencies as well as providing a pool of trained radio operators to assist in that effort. Houston is hurricane country, so hams are vital if the area is hit by storms and bad weather. Click on a link below to learn more about ECHO. The club call is W5ECO.
Look here for the latest updates on our "Work Bouvet" project. Big thank yous to Peyton Barnes and Bill Hardy!
Next meeting is
Monday, July 11 at 7 p.m. at the American Red Cross on Southwest Freeway. Details on how to enter the building will be emailed with meeting announcement or
email AG5T at
[email protected]
.
Field Day results will be discussed and other presentation to be determined.
We are always looking for amateur radio presentations. If you have a specialty, why not share it at one of our meetings?
Please direct all "snail mail" correspondence to: Houston ECHO Society, Attn: Mike Nault, 2016 Peppermill Rd., Houston TX 77080-5541
For national information on ham radio visit Amateur Radio Relay League (ARRL)
ECHO has a Facebook page at https://www.facebook.com/groups/W5ECO/
REPEATERS | ACTIVITIES | OFFICERS | MEETING DATE/LOCATION | PHOTOS | NET | CALENDAR | OTHER AREA CLUBS | HOME

Last updated on 1/3/2022 by Marty Blaise, AG5T