Welcome to My Ham Radio Website
I'm Brenton Juett VK5JBJ
Here I would like to show you some of the neat stuff we can do in this great hobby.
Take a look inside and enjoy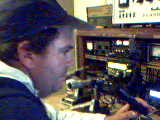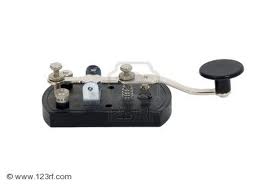 I got my amateur radio license first in May 2001 with the call of VK5PDA. In June 2002 I upgraded to the A.O.C.P license of VK5JBJ.
Why did I want a amateur radio license?. At first I thought it would be great to be able to talk to people from all around the world, with more legal output power and a far wider range of frequencies than the CB radio I was already enjoying, I thought what the heck. Since obtaining my license I have come to realize it has brought me a whole lot more.
Experimentation: Now days I spend a more time building new antennas and trying them out, building up various circuits and many homebrew projects than I spend actually on air. There are so many different areas in amateur radio in which to explore, I can't ever see myself growing tired of the hobby. With many different voice and digital modes, also space communications, including satellite and Moon bounce (EME. earth moon earth) there is something for everyone. EME is one area of radio I haven't played around with as yet but hope to give it a crack some day, the idea of actually bouncing a signal off the moon and having it reflect back down to earth is something that would be quite a buzz. I believe that signals have even been bounced off of Venus now. As in the early days of radio communications there are still plenty of discoveries to be made, it all comes down to how much you want to get out of it.
In the early 90's packet radio was at its prime. Packet is data transmission over radio and when the network was working was kind of an early version of radio internet. With so many people using the networks they became very slow and now days there are only a few of us still using packet. It has been revived some what through A.P.R.S (automatic position reckoning system ) however I believe the technology was dropped to early and for someone savvy with internet technology could bring this or something similar to be at the forefront of today's technology. However at the present time this is way above my capabilities and knowledge.
Self education: Amateur radio is a great form of self education. I have learnt a lot about electronics, computing and the science of how it all works. I couldn't have learnt as much from just reading text books as what I have with the hands on experience that Amateur radio delivers. When you are really interested in the subject at hand you learn so much better.
How do I get my license?.
The Entry level into amateur radio is via the Foundation license.
Trial online foundation exam questions
I used the help of The Radio Electronic School to upgrade to the A.O.C.P Licence. Highly recomended.
Hope to here you on air. de VK5JBJ
Latest 2 received SSTV Images from my Station
This page will auto refresh every 60 seconds (or press F5 to reload page)