Dairying
I have been in the dairying game all of my working life. Ever since I was a young lad, I had a keen interest in agriculture. When I was thinking about leaving school, I was offered a job on a dairy, great I thought, I can earn my own money and move onto something else later on. 22 years down the track I'm still in the game. I guess the one thing that kept me in dairying in the early days was I was offered by my employer at the time an opportunity to participate in a certificate in farm practice through T.A.F.E., this was centered around dairying. Soon I could see my interest in agriculture and a interest in science combine when introduced to dairy nutrition and artificial breeding.
Through out the years My Wife and family have moved around the state, Share farming and working on various dairy positions.
At 4:00am when the alarm goes off and I hear rain bucketing down on the roof, I think to myself what in the bloody hell am I doing this for?, but in reality for the most part I love what I do and consider myself lucky to be part of it all.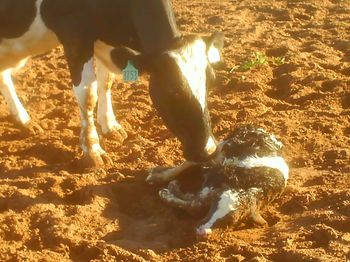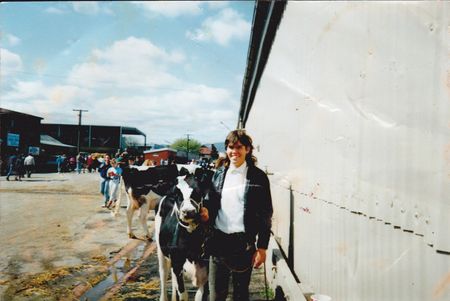 A 16 yr old Brenton at the Royal Adelaide Show