Calling All Amateurs!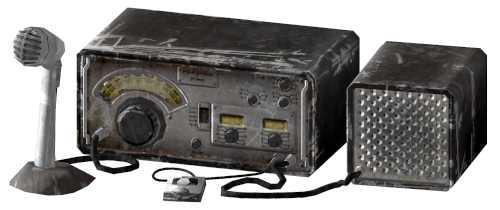 Membership in the Carteret County Amateur Radio Society can be an enjoyable and rewarding experience. We are a diverse radio hobbyist club that is active in many facets of Amateur Radio. Our membership boasts over 100 years of combined amateur radio experience, and our members are always eager to help new hams in the hobby. Membership in CCARS means involvement in numerous club activities and enjoying many club benefits including:


Operating Events.

We participate in numerous local and national events to keep our operating skills razor sharp. Among these is Field Day. This event is where we and other clubs from around the U.S. take their equipment to the great outdoors. The idea is to practice setting up and operating under less than ideal conditions and trying to contact as many other participants as possible in a 24 hour period.
Monthly Club Meetings.

We currently meet at Cox's Family Restaurant at 4109 Arendell St, in Morehead City, NC at 8:30 am each fourth Saturday of the month. We have breakfast at 8:00 am followed by our regular business meeting at 8:30 am. We host monthly programs which can be interesting videos to guest speakers to technical demonstrations. All are invited to attend, whether you are a local, a visitor to Down East, a Ham, or interested in becoming a licensed Ham..
Public Service.

We serve our local community by assisting in many public service events. We volunteer to provide communications for walk-a-thons, bike races, festivals, and many other community events such as the NC Seafood Festival in Morehead City, the Carteret County Community Emergency Response Team (CERT), the Amateur Radio Emergency Service (ARES), plus many other local events. The
Carteret County Amateur Radio Society is active in CERT, ARES, and other local emergency organizations that keep Carteret County connected when the hurricanes come and the cell service and power grid goes down.
Repeaters

. As part of our emergency preparedness, the Carteret County Amateur Radio Society is active on several amateur repeaters in the area. We currently meet on three repeaters; the K4GRW 2-meter repeater (145.450 MHz), the W3ENK 70-cm repeater (444.825), and the KF4IXW (53.090) 6-meter repeater all located on a 300-foot tower near WalMart on Little Nine Rd in Morehead City. All three repeaters are used by the Club for our enjoyment and when necessary for emergency communications.
Wednesday Morning Breakfast Social

. The
Carteret County Amateur Radio Society has a breakfast social each Wednedsay morning at 8:00 am at the Kountry Kitchen Restaurant at 5380 Hwy 70 W, Morehead City, which serves to keep our membership informed of current club news, local & national operating events, national amateur radio news, member activities plus lots of other great information. Keep up-to-date with this great member benefit!
Tuesday Evening Emergency Net / Ragchew

. The
Carteret County Amateur Radio Society has our weekly net each Tuesday evening at 7:30 pm. Our Net is on the K4GRW repeater (145.450) with an offset of - 0.6, tone 100, each first, second, and third Tuesday, and on the W3ENK repeater (444.825) with an offset of +5, tone 88.5, each fourth and fifth Tuesday.
All Ham operators are invited to check in to our net and enjoy the ragchew with other members and guests!
Membership in the
Carteret County Amateur Radio Society
is all these things plus more, such as club dinners, outings, amateur radio discussion, emergency communications training, technical assistance, antenna building and erection assistance, and the list goes on and on! All persons holding a current amateur radio license of any class, or non-licensed persons interested in becoming licensed amateur radio operators are eligible for membership in our organization. Membership dues are only $25 per year.