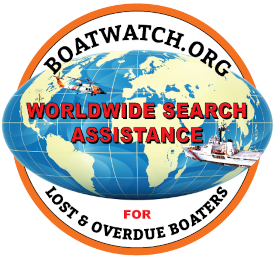 Boatwatch
is a network of amateur radio operators that searches for people lost at sea.
The mission of BoatWatch is to maintain a worldwide network of resources to aid mariners
that are missing or overdue; have a boat stolen; or to whom urgent messages need to be relayed.
All boaters with high frequency SSB radios aboard should know that the 20 meter amateur frequency of 14.300 MHz
is active for about eighteen hours a day and is always available for emergency assistance.