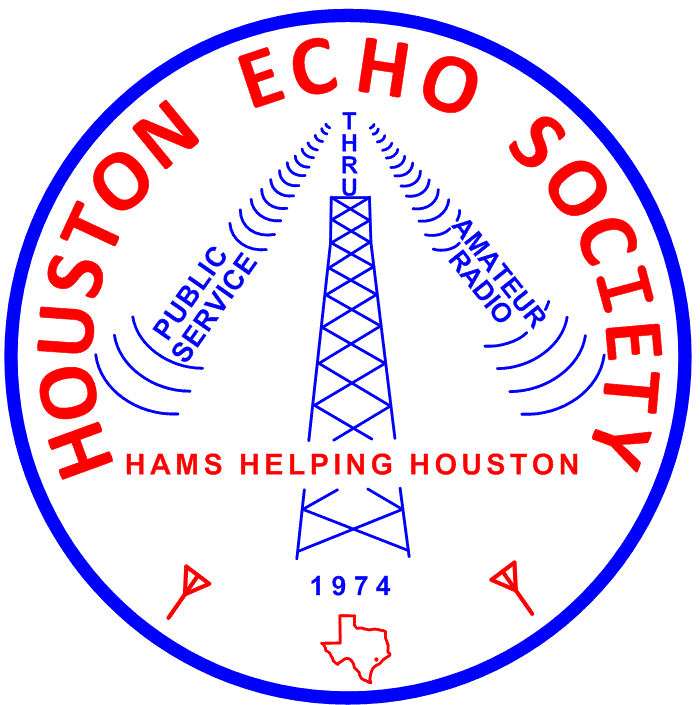 W5ECO - Houston ECHO Society
Welcome! The Houston ECHO Society is a general interest amateur (ham) radio club serving greater Houston Texas, founded in 1974 to provide autopatches and assist with emergency communications. ECHO stands for Emergency Communications by Ham Operators. Today cell phones have replaced most of the autopatches on repeaters, but emergency communications is always of importance to the community. ECHO maintains repeaters that may be used in times of emergencies as well as providing a pool of trained radio operators to assist in that effort. Houston is hurricane prone, so hams are vital if the area is hit by storms and bad weather. Click on a link below to learn more about ECHO. The club call is W5ECO.
ECHO will be celebrating 50 years next year. Go here to learn about plans for a special event station.

October presentation presentation is by Sean Linkenheimer N5LNK - Parks on the Air (POTA)

We are always looking for amateur radio presentations. If you have a specialty contact martingblaise at gmail dot com.

Please direct all "snail mail" correspondence to: Houston ECHO Society, Attn: Mike Nault, 2016 Peppermill Rd., Houston TX 77080-5541

For national information on ham radio visit

Amateur Radio Relay League (ARRL)
Club bylaws NEW > Possible topics for ham radio presentations

ECHO has a Facebook page at https://www.facebook.com/groups/W5ECO/
NEW >>> Ham Radio Web Sites/Resources

REPEATERS | ACTIVITIES | OFFICERS | MEETING DATE/LOCATION | PHOTOS | NET | CALENDAR | OTHER AREA CLUBS | HOME



Last updated on 2/3/2023 by Marty Blaise, AG5T