Welcome to the...
W9FE
Ham Radio Corner

(Formerly WD9DSS, DA1UZ, KE9MN, & WD9T)
Voice Contact Info:
HF-7.258 MidCars / VHF 145.230 Mhz / UHF 444.250 Mhz / DMR Illinois-Link (31171)
PGP Public Key: 0x28571C433AEB2659
My Station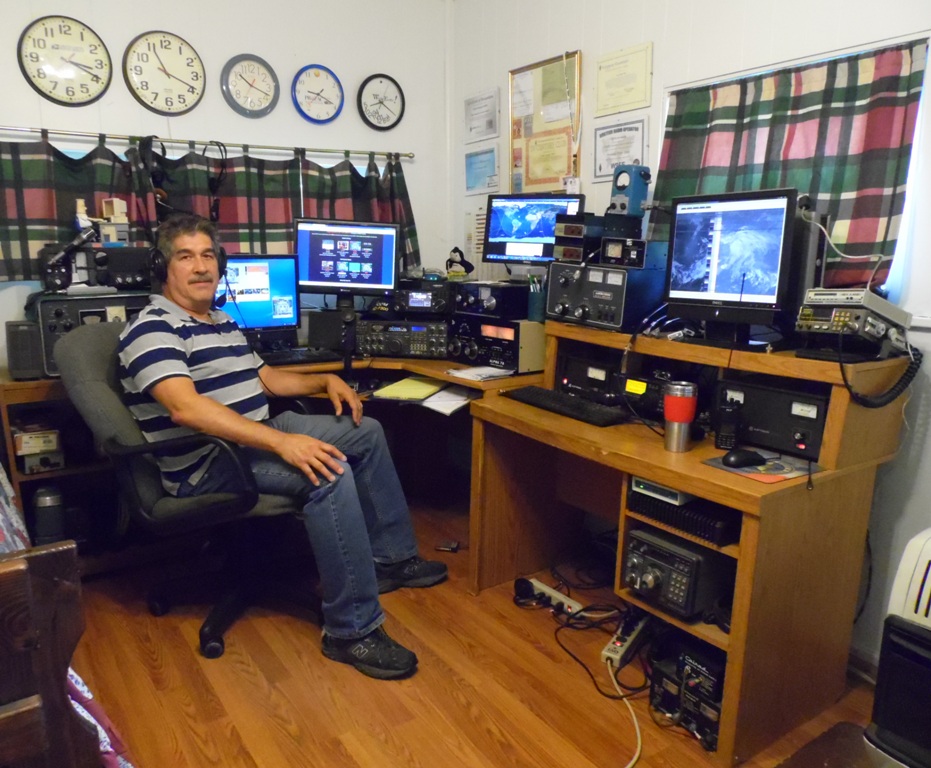 Direct QSL Preferred...then LOTW, EQSL, Buro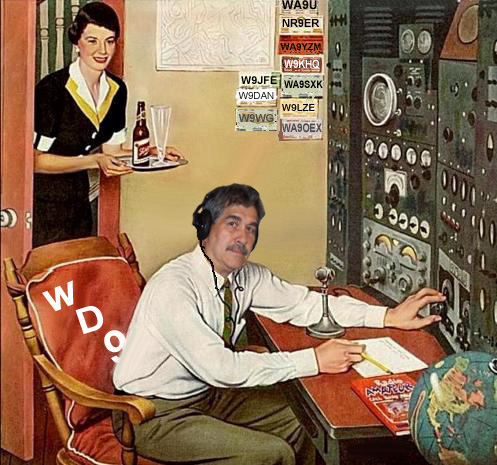 (click photos to enlarge)

For SSB: Kenwood TS-940S / Alpha 78 amplifier / Antenna: Butternut HF6V vertical

For Digital and SSTV: Icom IC-718 / Ameritron AL-811 / Antenna: Hustler 5BTV Vertical

24/7 Winlink HF Gateway: Icom IC-7300 / Antenna: Modified Military 80/40 meter AS2259/GR NVIS Crossed Dipole antenna.

24/7 Winlink VHF Gateway: Motorola Syntor (100 Watts) / Antenna: Hustler G7 (101' HAAT)

24/7 APRS Digipeater / TX-Igate: Azden PCS-2000 / Mirage B215 (150 Watts) / Antenna: 11 Element Cushcraft A144-11 (101' HAAT)

24/7 NOAA WX Satellite Recording Station: SDRPlay RSP2 / Raspberry Pi 3 / Antenna: Double Cross Antenna (DCA)

Antenna Height Above Average Terrain Calculator

Licensed since 1977
Novice-1977; General-1978; Advanced-1988; 20wpm Extra-1988
Formerly: WD9DSS, KE9MN, WD9T & DA1UZ
Station photos circa 1980
(Click photos to enlarge)

CATCH ME ON
Olivia, Feld Hell, and SSTV Modes
As solar cycle 24 comes to an end, the modern rddio amateur has an alternative to a four-year FT8 sentence during the solar minimum.
HERE IT IS, HAMS!
OLIVIA
Olivia MFSK is the miracle Digital Mode that you've been waiting for.
Join the many fellow radio amateurs who discovered the pleasure of digital ragchewing in OLIVIA MFSK Digital Modes.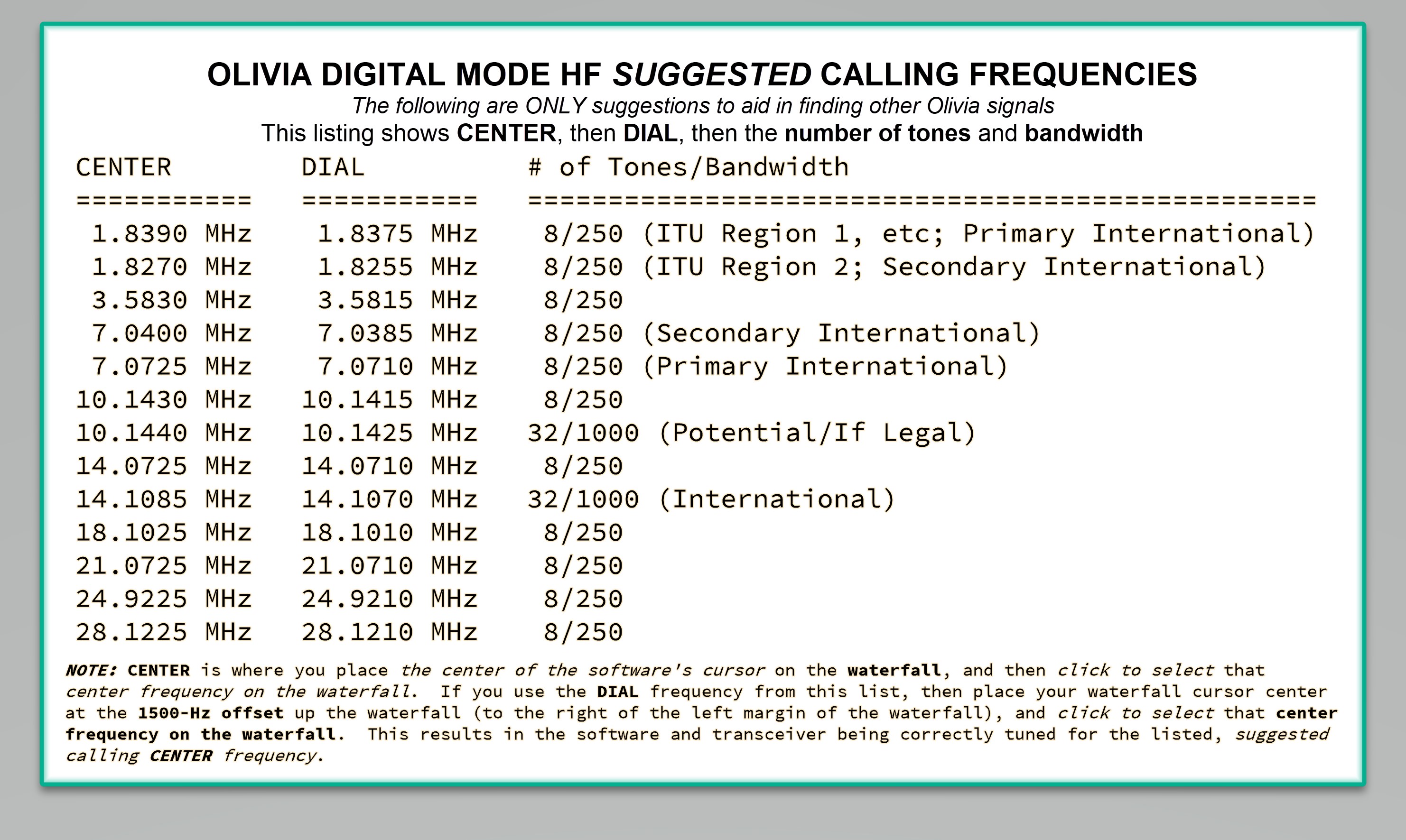 REMEMBER THAT IF YOU USE THE DIAL FREQUENCY (THE SECOND FREQUENCY PER ROW),
SET YOUR WATERFALL CENTER AT 1500 Hz)
PLEASE, TURN ON RSID (TXID and RXID in FLdigi)!
I like Ragchewing and this is a great ragchew mode....

Please no Macro QSO's (just type to me)
You can find more info on this great Digital ragchew mode at:
https://www.facebook.com/groups/olivia.hf/

Hellschrieber


Feld Hell Frequencies
from the Feld-Hell Club website
...https://sites.google.com/site/feldhellclub/Home/feld-hell-faq
Band
Frequency
160 Meters
1.843-1.844 MHz
80 Meters
3.578-3.584 Mhz
40 Meters
7.080-7.086 MHz
30 Meters
10.137 (10.134 Mhz Region 1)
20 Meters
14.063 MHz-Preferrred
14.073* MHz-See Note
17 Meters
18.105 MHz
15 Meters
21.063 Mhz
12 Meters
24.924 MHz
10 Meters
28.063
6 Meters
50.286 MHz
Note: For 20 meter ops, the FHC calling frequency is 14.063 and UP to 14.069. PSK31 ops are on 14.070 and the QRP club uses 14.060 as their calling frequency. We do not wish to cause interference to each other. A reminder, QRP is a power reference, not a mode. If using 14.073, be sure to avoid interference with the JT65 or FT8 area. Even though some may encroach on our segment, we need to be be the good guys!
Hellschrieber / Feld-Hell Club Net
The Hellschreiber/Feld Hell Club Net will be held in FSK HELL-105 mode Thursday evening in North America with early check-ins beginning at 8:45 PM EDT (Friday morning at 0045 UTC day & time).
Net start time in North America:
Thursday at 9 PM EDT (Friday morning at 0100 UTC day & time)
7089.50 kHz (center) = (7088 kHz dial + 1500 Hz waterfall).
Mode: FSK HELL-105 (Aka FMHELL)
Join up with us on the Feld HellClub Group
Feld Hell Community Facebook Page

Feld Hell Club Membership Roster
Monthly Hellschrieber Sprints

Slow Scan Television (SSTV)
The World Slow-Scan Television Club is no longer active
Here are links to the Membership Roster that I have gleaned from Archived files and saved to my shared drive...
SSTV Frequencies

Visit W9FE's SSTV HamCam
Click link to download frequency list... SSTV Frequencies.pdf
Band
Frequency
160 Meters
1.916 MHz
80 Meters
3.730 Mhz - Analog - IARU Region 1
3.733 MHz - Digital - IARU Region 1
3.845 MHz - USA/Canada
3.857 MHz - USA/Canada
40 Meters
7.058 MHz - Digital IARU Region 1
7.171 MHz - Analog
7.173 MHz - Digital
7.228 MHz - Analog / Digital SSTV Nets
30 Meters
10.132 Mhz - Narrow Band Digital (MP73-N) - USA/Canada
10.144 MHz - Narrow Band Digital (MP73-N) - IARU Region 1
20 Meters
14.230 MHz - Analog
14.233 MHz - Digital
14.236 MHz - Digital Voice
17 Meters
18.117 MHz - Narrow Band Digital (MP73-N)
15 Meters
21.337 Mhz - Digital
21.340 MHz - Analog
12 Meters
24.927 MHz - Narrow Band Digital (MP73-N)
10 Meters
28.660 - 28.700 MHz - SSTV Operating Frequencies
28.680 MHz - USA/Canada
28.690 MHz - SSTV Repeaters
28.700 MHz - SSTV Repeaters
29.550 MHz - FM Digital SSTV
6 Meters
50.680 MHz
2 Meters
145.500 MHz - FM Digital SSTV
145.550 MHz - SSB SSTV
145.600 MHz - FM SSTV
145.800 MHz - ISS Downlink R0ISS
145.990 MHz - ISS UpLink R0ISS
1.25 Meters
223.850 MHz - FM SSTV
33 cm
902 - 902.8 MHz SSTV
23 cm
1295 - 1295.8 MHz SSTV

DMR
Catch me on the Illinois-Link DMR Talkgroup (31171)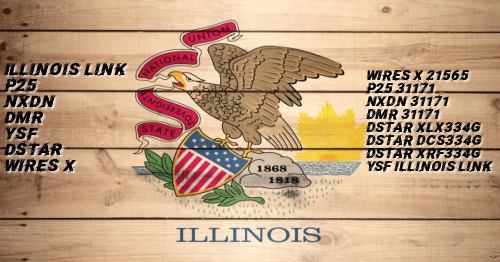 DMR, P25, NXDN: 31171
C4FM: YSF 83132, WiresX 21565
DSTAR: XLX334G, DCS334G, XRF334G
Illinois Link Facebook Page:
https://www.facebook.com/groups/134653443864572/
NEW TO DMR?

Visit W9FE's Basic DMR Page

W9FE'S
HAMSHACK RULES TO LIVE BY
(Click photos to enlarge)

My Wallpaper
(Click images to enlarge)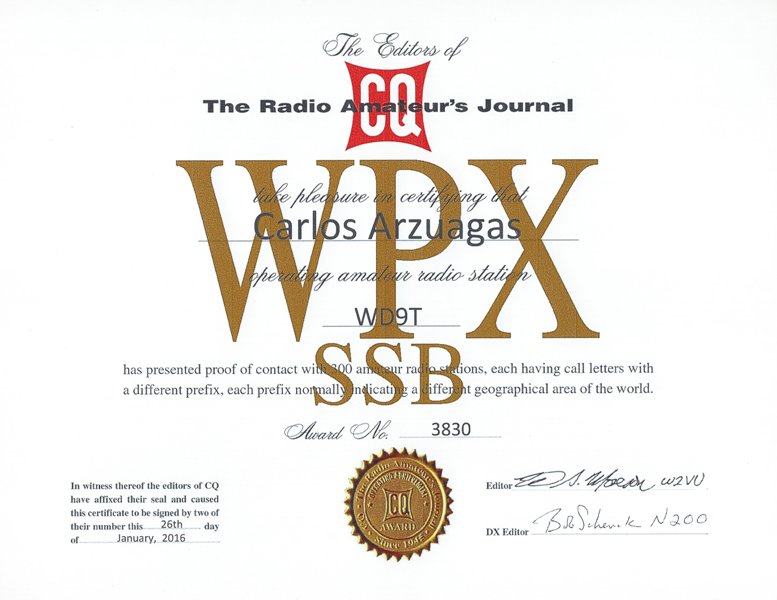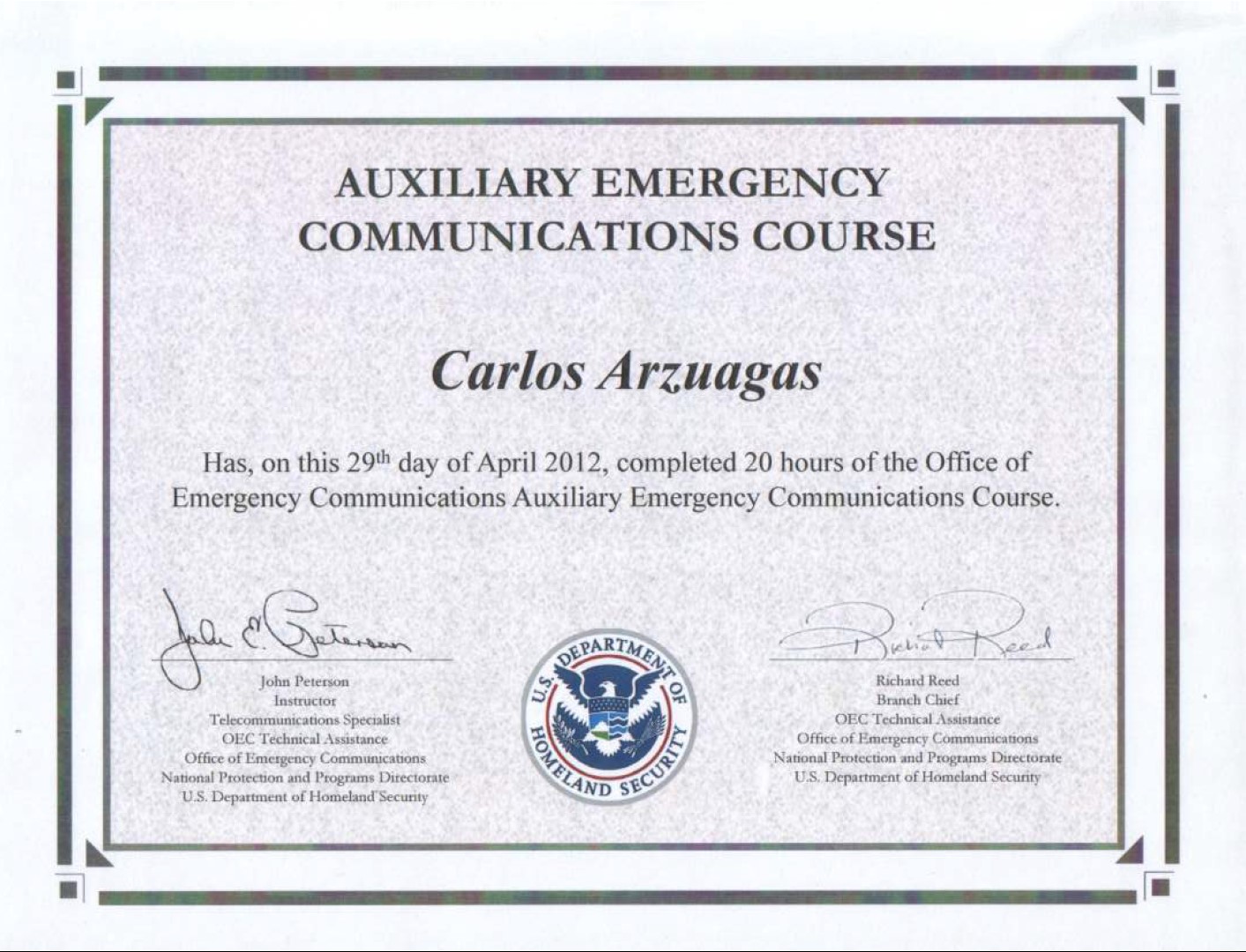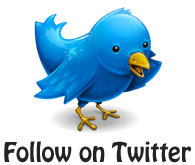 Carlos Arzuagas-W9FE

W9FE-Life With Goldens

Bunker Hill History-W9FE

Also visit my personal webpage and also W9FE's Stories of the Past Blog
73's and Good DX...See you on the Bands!

Personal Links


WARNING
These web pages are provided as a public service by . They are intended to be used by the public for viewing and retrieving information only. Please feel welcome to use the site for the intended purposes and let me know if you have suggestions for improvement. Unauthorized attempts to upload or change information on these pages or this web site are strictly prohibited and may be punishable under the Computer Fraud and Abuse Act of 1986 or other appropriate laws. Thank you very much for your compliance.

Copyright &copy, 2007, all rights reserved. Duplication of any of these pages in any form without the express permission of the owner is strictly prohibited.