__________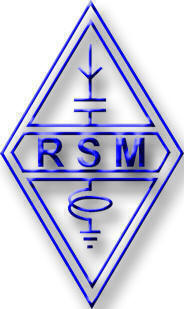 Link to RSM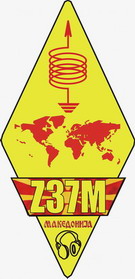 Link to Z37M

_____________
DAYTON 1993

Since my teen days, my dream was, one day to visit America. Thanks to this hobby, my dream come true
and 1993 I go to USA, specially for Dayton HAMvention. For this trip I had invitations from Ohio DX
association and Midwest contesters from Illinois. My hosts were Jerry W2JZK, who pick me up at JFK airport
in New York and Joe K8JP who care about me during staying in Dayton. In Jerry's house I meet Steve
WB2ZHB, Arie 4X6UO and his wife Nomi. Next day together we fly to Dayton. I was very exiting because that
was my first time to meet so many Ham's on the same place HI. Since we arrived in Dayton at Stouffer
Center Plaza, hotel, I meet Ed W2MIG, Bill, NA2M, Bob W9ARV, Mohamed 9K2CS, Brian VP8CFM and many
others. At the evening Joe K8JP arrived with his wife Beverly. Next days I join in company with very nice
friends Don W9KIA, Buzz W9EIS (9K2DI), Lonnie KA9WON, Frank AH0W, Nellie XE1CI, Andy UA3AB, Victor
XE1VIC, Jack WA7LNW, Rudy W9PZT etc.

Left: Ed W2MIG, Brian VP8CFM, Beverly (K8JP's wife), Me and Jerry (my host in NY)

Victor XE1VIC, Andy UA3AB, Me and Frank AH0W
Most of things at Dayton are happen at HARA arena. I meet there Ed VP2ML editor of DX magazine, Steve
N8BJQ, Tedd KB8NW editor of OPDX bulletin, Walter DJ6QT, Dave K8MN (A22MN), Jody VP5JM, Luis XE1L and
many more.

With Chod VP2ML, editor of DX Magazine

Joe K8JP, Jody VP5JM and Ed W2MIG

Me, Rudy W9PZT and Jack WA7LNW
Another great thing at Dayton HAM vention is DX Dinner organized by Ohio DX association at Stouffer Center
Plaza hotel.


Me, Don W9KIA, Mohamed 9K2CS and Arie 4X6UO

John K2PZ, Anita KN2N, Me, and Nellie XE1CI

Ve ??, Joe K8JP, Ed W2MIG, Zareh VE2NW and Me

Me, Nellie XE1CI, Len KB2HK, Jerry W2JZK and Arie 4X6UO
After Dayton I go back in New York with Jerry and Steve. I stay few days more in NY and use them to see
downtown of the city (Manhattan) and some others place of NY. Day before I left NY, I was invited on
diner by members of Long island DX association. In the evening at the Jerry's house I meet Art K2ENT, big
rtty gun HI, he is on the top of RTTY dxcc honor roll. With so many impressions I left NY and America and till
now I still keep in my memory all those nice things I have there.

In front of Empire stejt bilding

In front of Twins from NY docks