__________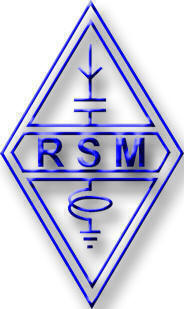 Link to RSM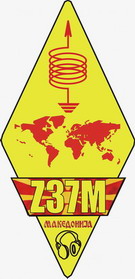 Link to Z37M

_____________
PHOTO GALLERY

You can see here some pictures from different activities, some meetings, my friends etc ....

In the mid of June 1991, in Stip was organized HAM meeting and ARDF contest. On the first picture from left:
Peko Z31EF, Mino Z31DZ (sk), Zika Z31CZ, Tanto Z36TAN, Bob Z31B, Dalibor Z34TCA, Hristo Z36ICE, Me, Pance
Z33Z and Zivko Z32DY. Second picture is made on the same event and that was some DXCC checking, from left:
Pero Z31GM, Jan Z35G, Me, Mladen Z32M and Zika Z31CZ. Third picture is made in Berovo 1994 where was held
Macedonian HST and ARDF championat. Standing from the left: Mike Z32MA, Mino Z31DZ, Hristo Z36ICE and
Tanto Z36TAN. Sitting from the left: Ruzica (daghter of Z32MA), Lily (my wife), Me, daughter of Z36LAW, Gjore
Z36LAW and Mirce Z32AR.
In 1998, our guests in Stip were Mike NN6C and Mike NO6X. Before they left we had a dinner together: on
picture are from left: Goko Z35KG, Mike NN6C, Dance Z36NEC, Me, Mike NO6X, Vanco Z32IV (in that period
President of the club), Mile Z32GW, Chris Z31GX, Vane Z31RC (sk), Tony Z32ZT and Zoce Z33ZOD.
Next two pictures are made on our contest location Susevo, where we had picnic meeting. On the first pic.
from left: Ozren Z35T, Zoki Z36A, Mike Z43M, Geroge Z33A, Chris Z31GX, Blagoj Z32RS, Mile and Mery
(Z32GW daughter). On the second pic. from the left standing: Blagoj Z32RS, Damjan Z35BY Momo Z31MM, Mery
(Z32GW daughter), George Z33A, Chris Z31GX and Mile Z32GW. Sitting: Zlatko Z33AA, Me, Z36W, Ljube
(President of the our club) and Ozren Z35T.
In Tetovo 1997, Dragan Z32XX, Me, Zika Z31CZ and George WB2AQC

Geni ZA1B, Me and Geni's son Martin in Stip 1996
In 1997 our guest was Geroge WB2AQC. He was visit our county with intent to made an article about HAM
radio in Macedonia. For that case he visit more then 20 active ham's in several cities around Macedonia. On first
picture, we are in Tetovo, visiting Zika Z31CZ.
Guest in our city was Geni ZA1B. He and his son Martin were in Stip 1996. On third picture is Jari OH3MIG, who
was temporary in Macedonia few years and very often our guest, during some ham activity.
Dragan K0AP (also Z32XX and ex NA0AA)
On the first picture is Vlado N3CZ (also Z31FU), ex: ZS6MG, very good operator and good constructor. He is
creator on the first Macedonian packet radio network 1988. On the second picture is Dragan, now K0AP and
Z32XX. He is member of our radio club and one of the most active DX-ers, till was here. He move with his family
in Kansas, USA. On the third picture is Tony LZ1JZ, he visited Stip few years ago, very good friend, good CW
operator and the BEST qsl printer !!!

Pepi Z31PK (sk), honor memebr of our club

My guests 1991, Buck W3KH, Jane N3ERM, Lily (my wife) and Me

With our guest Tadej S51TA, from left: Z31MM, Me, Z32XX, S51TA, Z32IV, Z32RC (sk) and Z31GX
On the first picture is Pepi Z31PK, honor member of our radio club, and one of the most active ham's
from Macedonia, till he died 2002 year. He was very good cw op and excellent constructor, specially for PA's.
My guests in Macedonia, shortly, were Buck W3KH and his wife Jane N3ERM. On the third picture we have
Tadej S51TA with us, he was here for EU HF contest 1998.

Making antenna for 137 khz, Me, Voja YU7AV, Teo YU7AR and Laci YU7CM

Teo is explaning working process on 137 khz

We celebrate good, 137 khz, results !
In January 2006 our guests were our friends from Srbija (Vojvodina), and we had together activity for the first
time from Macedonia on 137 khz. Leader of this activity was Teo YU7AR who is one of the most active ham's in
the world on this band. After successful activity we had lunch together in the one of the Stip restaurants. On the
last picture from left are: Momo Z31MM, Dime Z35Z, Teo YU7AR, Voja YU7AV, Ljube YU7AU, Laci YU7CM, Me, Zoki
Z33F and Ljube, President of our radio club.