A. Helping people pass FCC License Tests
Technician Classs August 27/28 2022
Every year we sponsor various courses to assist persons in passing the FCC Technician, General, or Amateur Extra Class license tests. You don't have to take a "course" to pass these multiple-choice tests given by volunteers -- but it helps! Our courses tend to include a lot of HANDS-ON activity that makes the learning easier and gets you ready to USE your license! We will often include building a real antenna as part of our course to show you how easy and inexpensive this can be. We also include LOTS of teaching in every one of our monthly meetings (2nd Wednesday evening of each month).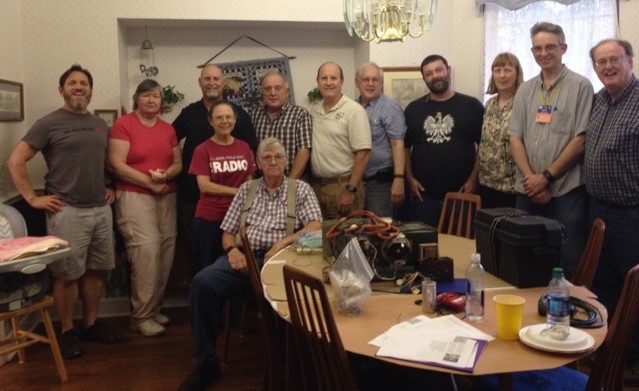 B. Helping participants learn the ropes and get their own stations going
NEW Tech Night Discussions -- 1st Thursday Each Month -- 7 PM (before the ARES(R) Net)
NFARC Zoom Link
We are constantly providing brief presentations of different topics at our monthly meetings, and we're on our way to THREE DOZEN antennas we have helped participants put up at their house. We call them "Antenna Parties" and we'll dispatch a crew with slingshots or our famous "potato guns" to get a line up on a tree and help you get going. For any band! If you need help leanring the latest data communications advance, we're right in there on those things also! And we generally know the least expensive way to do it -- often using refurbished computers or circuits we made ourselves which are way, way cheaper.
List of Some of Our Tech Nite Topics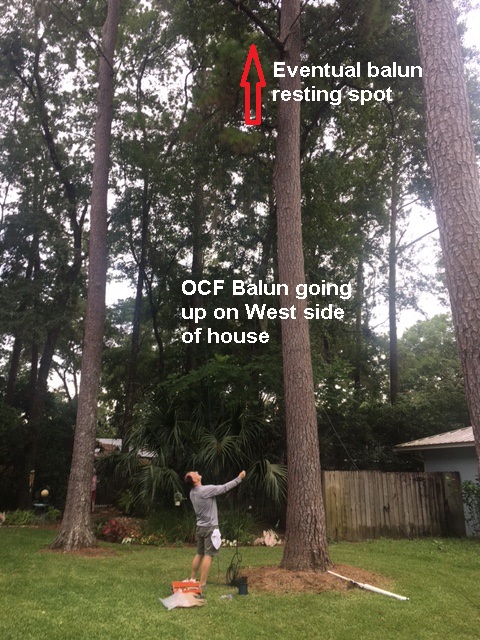 COMPUTERS -- It's probably worth mentioning that modern Emergency Management offices and local governments are heavily based in modern communications including documents, files, emails. So are modern emergency communications in many ways. As a result, we end up helping our volunteers become much more familiar with simple computer skills. And we generally find the CHEAPEST way to do that! We basically use FREE SOFTWARE for everything that we do (I'm creating this web page using free stoftware, stored on a free site) and we help our participants learn how to use refurbished computers at pennies on the dollar to what others might be paying. Knowledge can save you quite a bit of green stuff!!
2. Emergency Communications Preparation
Our group has embraced the national
gold-standard
conventions in Emergency Preparedness training -- the FEMA Incident Command System and the Department of Homeland Security "Homeland Security Exercise and Evaluation Program." Doing things the professsional way has helped us be a more cohesive volunteer component of our County Emergency Management planning. The ARES(R) program that we support so much is a recognized part of "ESF2" in our County. We have held many formal communications Exercises, usually written to HSEEP-standards, written up our results (the good and the bad!) according to their After Action Report/Improvement Program standards, and we have now created a 3-year Integrated Preparedness Program at our Emergency Management Dept's request, to better aim our preparations.
Our Specific 2021 Projects - from the Integrated Preparedness Plan
Volunteer Emergency Communications Plan - EOC
Volunteer Integrated Preparedness Plan
VolunteerBadgingAlachuaCounty
RACES Application
Volunteer Background Check Authorization
We participate -- and often lead -- full deployment HSEEP-based Exercises just about every year -- sometimes more than one! -- and we publish our After Action Reports / Improvement Plans on our website and sometimes also as print / Kindle texts on Amazon to assist others who would like to more closely examine what we learned.
Our most recent Full Scale HSEEP-based exercise was
Whirlwind Boom 2021
, carried out on March 19, 2021 and involving many different groups in North Florida and beyond -- likely the largest volunteer communications exercise here since at least 2013.
We also carried out an HSEEP-compliant Simulated Emergency Test in October (ARRL) and you can read our write up here:
2021 Alachua County ARES(R) S.E.T. AAR/IP
3. Any Fun Thing that relates!
The more you know about radio, electronics, and computers; the more Skills, Assets and Strategies you possess, the more resilient and valuable you will be for serving communities in a time of stress or disaster. So we look at our training quite broadly and ANY ham radio activity that looks FUN and will help our participants gain in any of these areas is a great activity for our group to jump into! As a result, we have participated in 3 American Radio Relay League (ARRL) FIELD DAY adventures in conjunction with the Alachua County Emergency Management group, and the Alachua County Sheriff, right there at our County's EOC! And we have done pretty well at it, also!!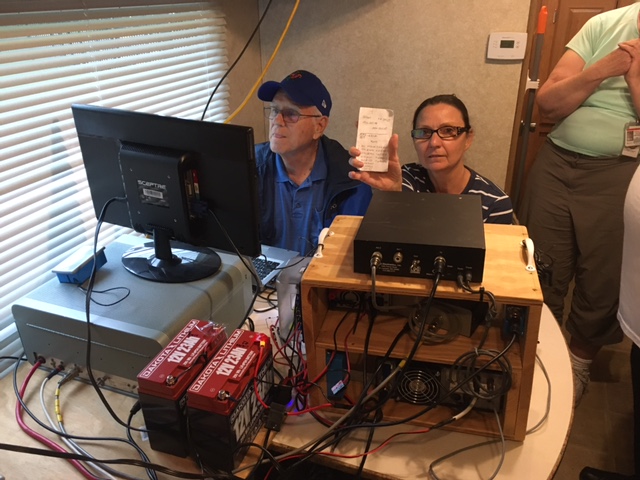 2022 Field Day After Action Report / Improvement Plan
LEADERSHIP: Leadership in our group is SERVANTHOOD.