NEWS & EVENTS (slowly get deleted from the bottom up)
---
After Action Report / Improvement Plan for Conference Exercise
---
AGENDA FOR FEBRUARY 13th WED 7 PM MEETING
WENT VERY WELL!!!
Thanks to Jeff & Col Huckstep for working on background checks!
And Col Huckstep for working on school cable passthrus!!
---
REFLECTIONS
The Science of What Happens On Coax!
Reflections 3.0 will be at the meeting! -- How to add impedances and admittances EASY on the Chart.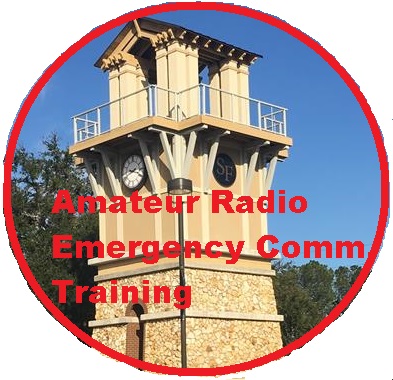 59 Participated!

The 2019 (Florida) Amateur Radio Emergency Communications Conference was a huge success -- scores 4.6/5.0 The Exercise was a smash hit with the participants. 29 Talks / Sessions given -- so many thanks to the speakers! Everyone learned a ton! We attempted to build in better ICS procedures for situational awareness (the Activity Report and updates to documents) -- with slight success.




From duplexers to WINLINK -- we covered as much as we possiibly could about Emergency Communications!



The Exercise After Action Report/Improvement Plan is >60 pages, being reviewed now and will be released soon. It is in HSEEP Format, exactly the format used by city, county, state and federal exercise planners. You can use it to show your officials the caliber of training being accomplished today in Amateur Radio.

It will be a text on Amazon, just like most of our documents, and also available free here.

STRIKE TEAM ONE: (Pole Barn west of town)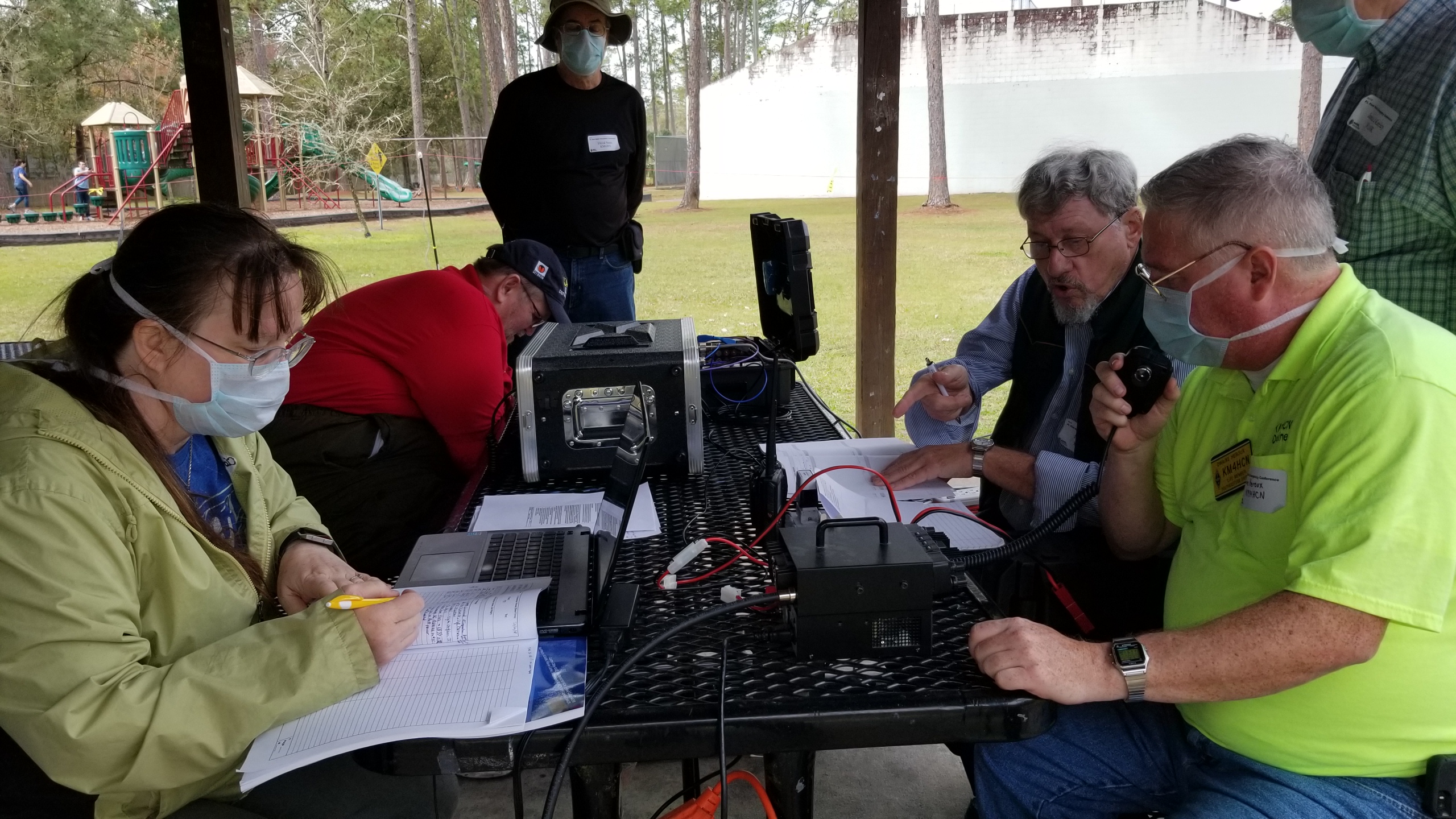 STRIKE TEAM TWO (Northside Park east of town)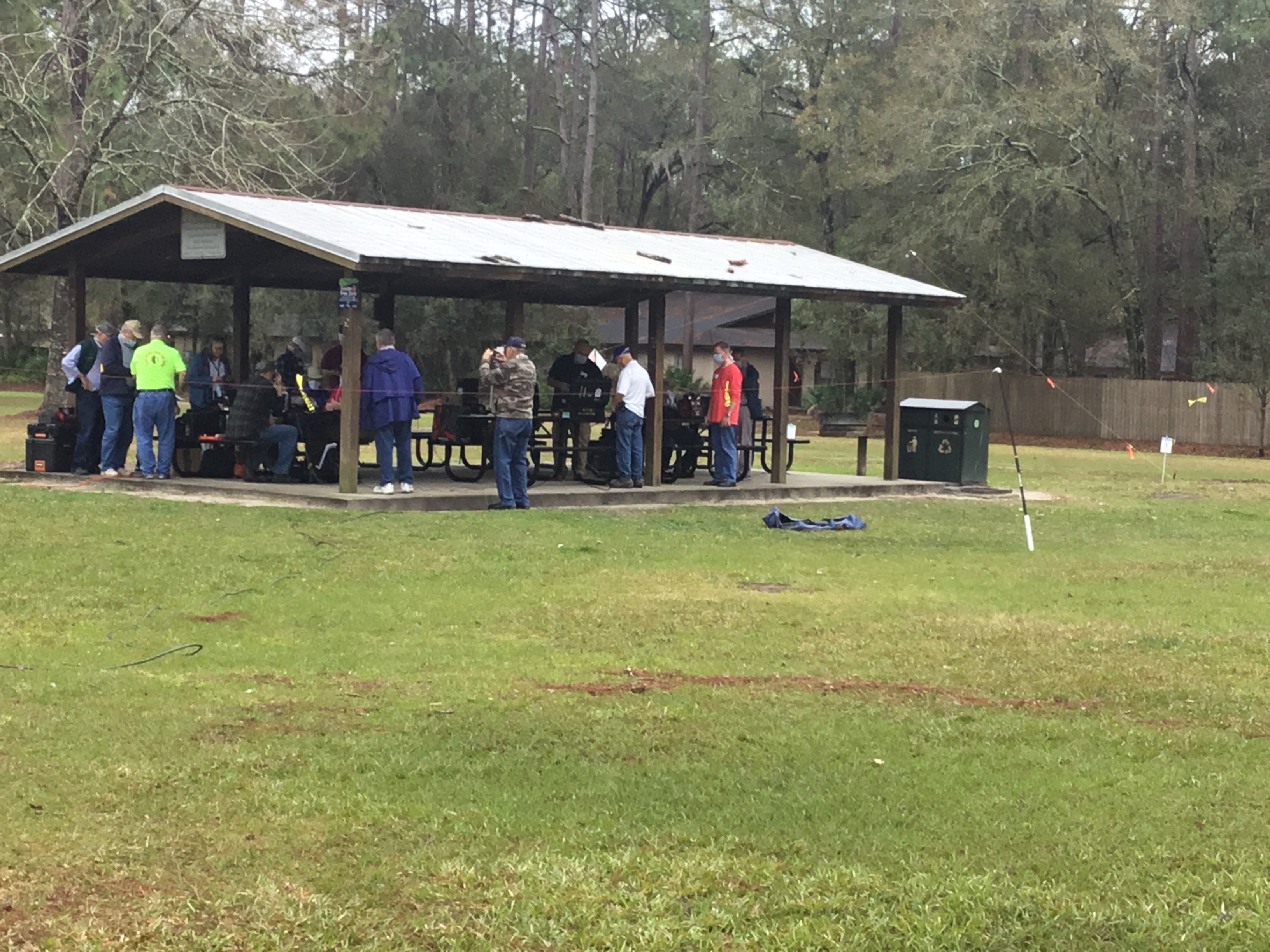 FARPOC Group at Santa Fe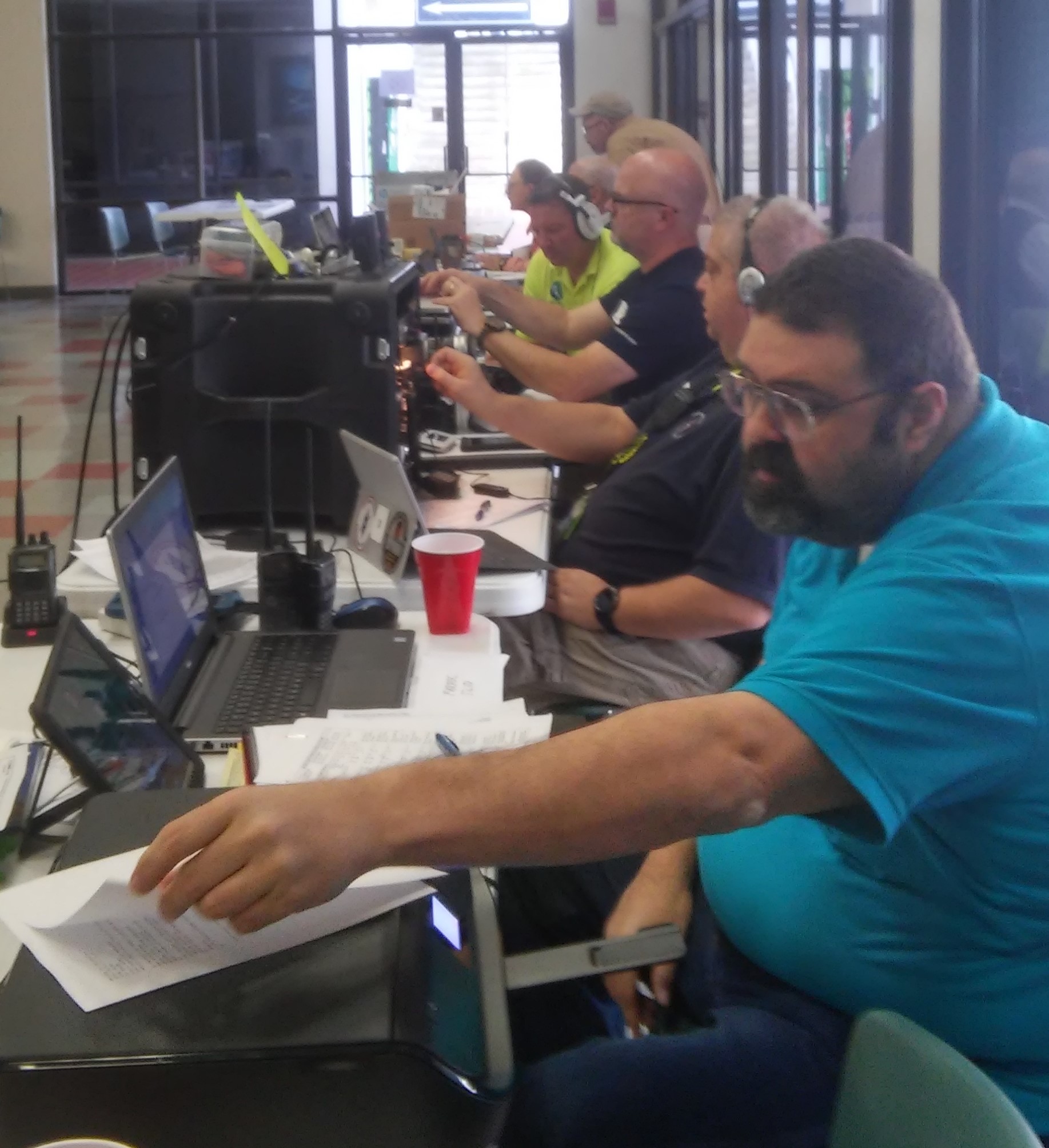 2019 Amateur Radio Emergency Communications Conference
---
EXERCISE DOCUMENTS
EXERCISE ICS-205A ("White Pages")
PRE CONFERENCE EMAIL TRAINING [Compiled To Date}
---
CONFERENCE DOCUMENTS
Printed Copy of Conference Text
54 people signed up so far
---
---
Georgia Section (Training) Annual Meeting
January 12th, Forsyth Ga.
Fantastic meeting Gordon, Jeff, Rosemary, Leland and John attended! Talks on Deployment, Public Service, Web, Winlink -- 150-200 present.

---
GREAT DECEMBER MEETING!! Tons got done and we have a NEW SECRETARY -- Leland Gallup!!




Many thanks to Col Huckstep, Ryan Lee and Kevin Rulapaugh for taking time to mentor us on FLORIDA ICS SYSTEMS
---
Alachua County 2018 Hurricane Michael AAR/IP Published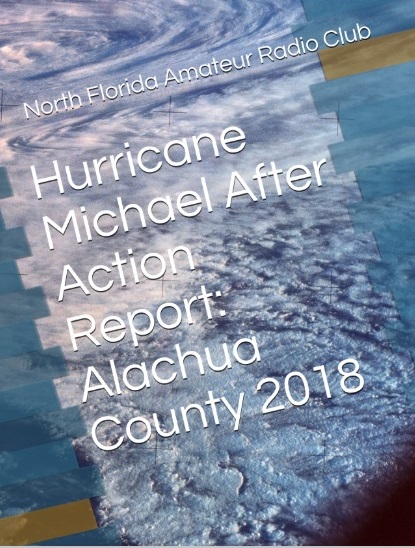 ---
---
---
Solution finally found for reliable two-node relaying, e.g., all the way from Trenton into GNVWLK:
Two-Node Relay Packet Settings
Big CONGRATS to all the successfull Alachua County Hams who made it into the WINLINK Check-In net this week: AC4QS, AA3YB, KG4VWI, KM4DLF, KM4JTE,KX4Z -- great job!!
Being well-rounded, capable of all kinds of modes, bands, techniques -- a strong asset for anyone in emegency communications!
---
ALACHUA COUNTY NEIGHBORHOOD WATCH
TAKES SHAPE!
13 Volunteers joined up at the GARS Meeting
Tuesday Evening Sept 18.
---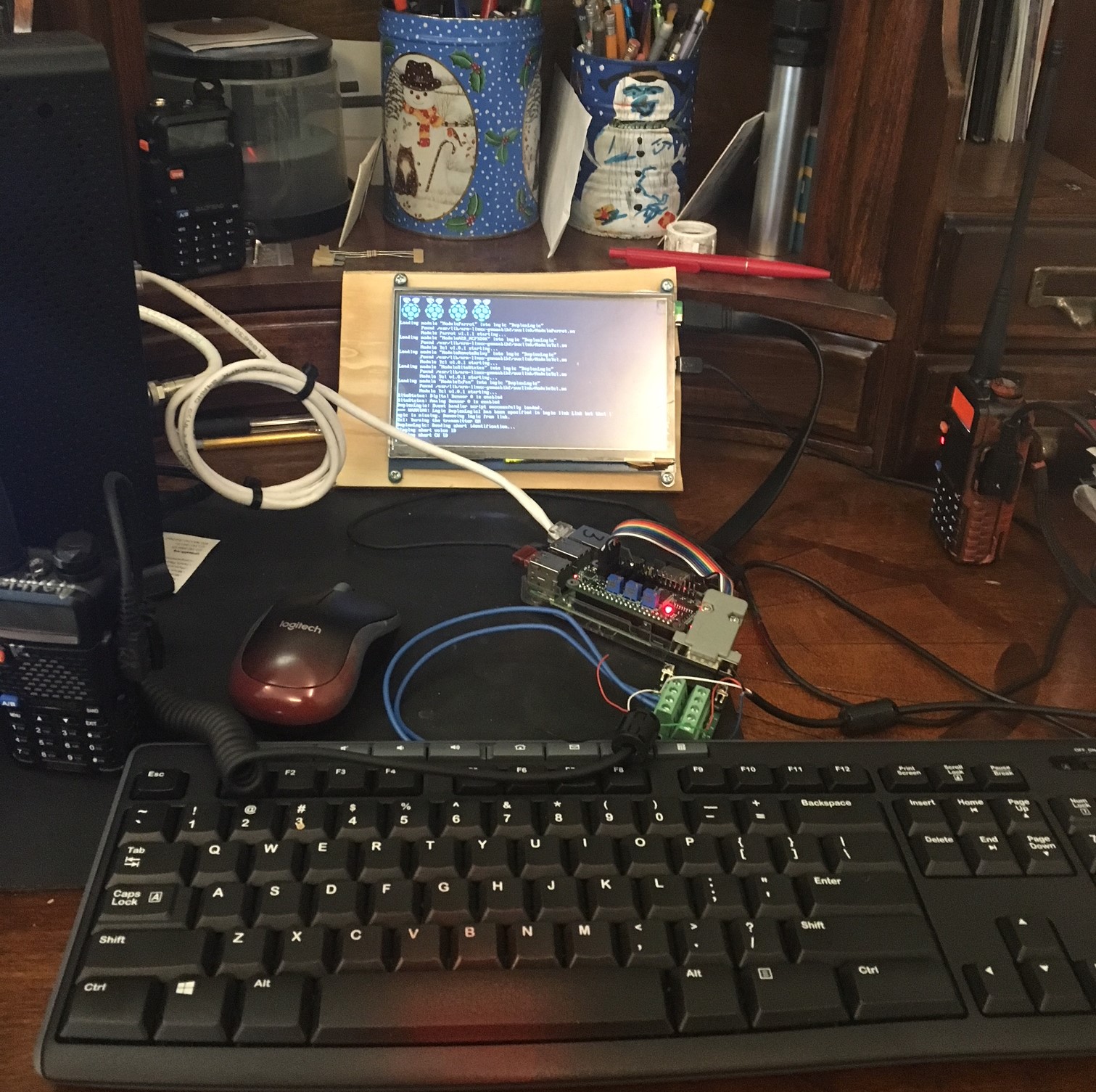 Raspberry Pi svxlink repeater controller now lives! Able to operate without monitor or keybord.
For after you've built it -- a way to knock the harmonics down even farther:
External Relay Daughterboard for uBitx
(freebie: includes the polarity protection circuitry and a voltage regulator as well)
SCHOOL COAX PASSTHROUGHS
Dual sets (2 coax lines) were built for FOUR SCHOOLS. Meeting with Tom Cowart net week... Progress!!
School PassThrough Installation Instructions
Corrected list of schools (7/12/2018):
1. Rawlings (on my previous list) 3500 NE 15th Street, a bit SW of the airport
(done already) Westwood
2. Sidney Lanier (on high ground near the Red Cross) 312 NW 16th Avenue
3. Williams (on my previous list) 620 East University, sorta downtown
4. Chiles 2525 School House Rd, Gainesville, FL 32608 -- west of I-75 and likely impossible to reach from the EOC without repeaters.
5. Alachua Elementary 13800 Northwest 152nd Place, Alachua, FL 32615 -- in Alachua and likely impossible to reach from the EOC without repeaters
(done already) Santa Fe HS
6. Talbot 5701 NW 43rd St, Gainesville, FL 32653 Right near the 146.82 repeater, Devill's Millhopper area -- and likely impossible to reach from the EOC without repeaters.

---
---
New Trenton VHF Packet Repeater Coverage W4DAK-7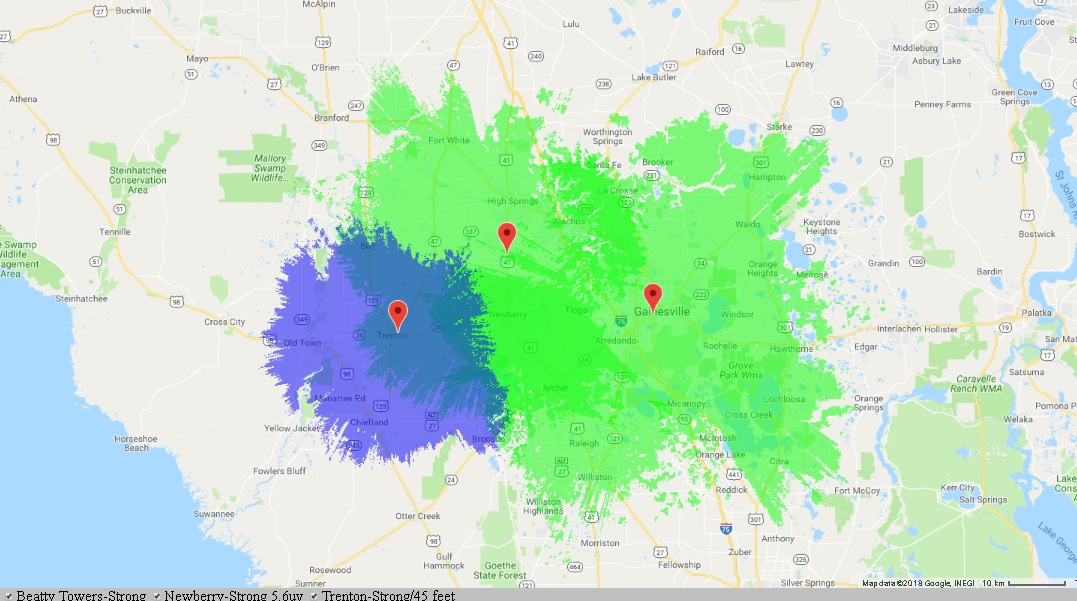 Blue area past the green coverage of NF4C-7 (NEWB) is NEW westward coverage for our training/emergency network.
Required a line completely OVER an Oak Tree to get an adequate signal to create this coverage. I'm guessing that is our 22nd antenna since we started putting up antennas.....
NEW SOUNDCARD INTERFACE BOARD SUCCESS
FAR FAR CHEAPER THAN PREVIOUS VERSION BOARDS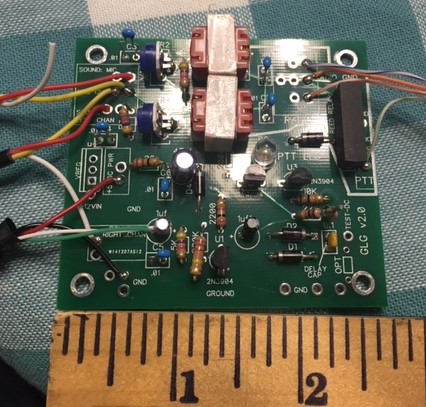 ---
ASSETS & SKILLS Form --
---
---
EOCX-012.1 -- Develop volunteer plan for EOC to include Amateur Radio (Human Resources, 9/1/2018)
SHLT-006.2 -- Recruit additional amateur radio operators to staff more shelters (ACEM / CSS , 6/1/2018)
SHLT-006.3 -- Encourage shelter managers getting license (ACEM / CSS 6/1/2019) --

we could provide classes!!


SHLT-006.5 -- ANTENNA PASSTHRUS (ACEM / ACPS 6/1/2018)

SHLT-007 Shelters were in a situational awareness silo, limiting the information known to the shelter staff and the shelterees -- (ITS ACEM CSS DOH-Alachua -- 6/1/2018) ---

We may have a help for that!



SHLT-007.3 -- Increase information shared with amateur radio (ACEM / CSS 6/1/2018) --

We now have a great outlet for increased information!!





Load the document, do a search for "radio" (44 instances) and you'll find a treasure trove of information.



---
---
---
hree bridging stations now connect our
145.070 network of stations to other groups: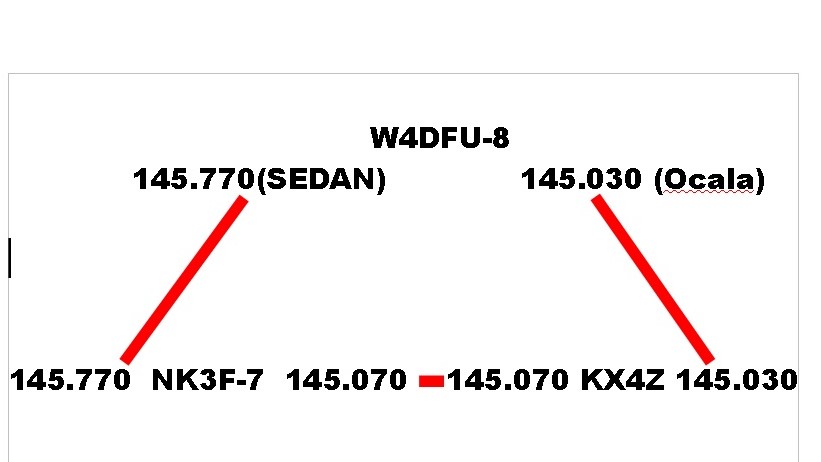 ALL PORTS WILL USE COMMON SCHEME:
Port 6 - 145.030
Port 7 = 145.070
Port 8= 145.770
---
UPCOMING MEETINGS REMINDERS
Monthly ARES Meetings: 2nd Wednesday 7 PM
Monthly GARS Meetings: 3rd Tuesday 6:30