Thibodaux Amateur Radio Club
Bayou Region Amateur Radio Society
The Official Website for Ham Radio in the Bayou Region of Southeast Louisiana
What is Ham (Amateur) Radio?
Thibodaux Amateur Radio Club
The Thibodaux Amateur Radio Club, call sign W5YL, draws members primarily from the Assumption, Lafourche, St Mary, Assumption, and Terrebonne parish area of south Louisiana.
Our club currently boasts 45+ member amateur radio operators located in areas from Alexandria to Baton Rouge, New Iberia to New Orleans, and along the Gulf Coast.
The club also has many friends across the southern United States and many points beyond.
In addition to intensive local radio communications conducted through the W5YL repeater system, Thibodaux Amateur Radio Club hobbyists share a passion for long range radio communications and an abiding desire to assist local radio responders during hurricane recovery operations and during other incidents when immediate and reliable communications are required.
Bayou Region Amateur Radio Society
The Bayou Region Amateur Radio Society, a 501c3 corporation, is the fundraising arm of our umbrella organization, the Thibodaux Amateur Radio Club.
One of our main objectives is to support emergency communication operations and provide communication infrastructure after hurricanes and other disasters in the bayou region of southeast Louisiana, as well as promote the art and science of amateur radio to our local communities and around the world.
Every year in May we attempt to participate in the GiveNOLA.org one day online fundraiser with other 501c3 groups in the bayou region area.
You can also also donate a tax deductible gift to the Society at any time using your credit card, debit card, or PayPal via the DONATE button below.
Donations CANNOT be credited toward Membership Dues .
Support for Government and Non-Governmental Organizations after disasters
Through our on-going support for the ARRL organization known as ARES (Amateur Radio Emergency Service) in Louisiana Region 3, we facilitate the operators and repeater infrastructure used in post hurricane and disaster recovery.
We also support Red Cross, Catholic Charities, Salvation Army, and many other Non-Governmental Organizations (NGOs) in disaster situations
Other outside groups assisting in post disaster personal location and message traffic also benefit from our repeaters and operators.
If you are a licensed amateur radio operator and would like to join Louisiana ARES Region 3, click HERE

Support us using AMAZON SMILE
You can also support our organization by using Amazon Smile instead of the regular Amazon website to purchase goods online. Amazon Smile is a service of Amazon that funds the 501c3 organization of your choice free of charge to you--the products, vendors, delivery methods, and service are identical to the standard Amazon website, but Amazon contributes 0.5% of the value of your purchases to our organization at no extra charge to the buyer. To help us, you will have to choose BAYOU REGION AMATEUR RADIO SOCIETY as the 501c3 of your choice. You can use the same logon ID and password as the your standard Amazon account.
Click on the below Amazon Smile banner to set up your account. IT'S QUICK AND PAINLESS!

Amateur Radio in the 21st Century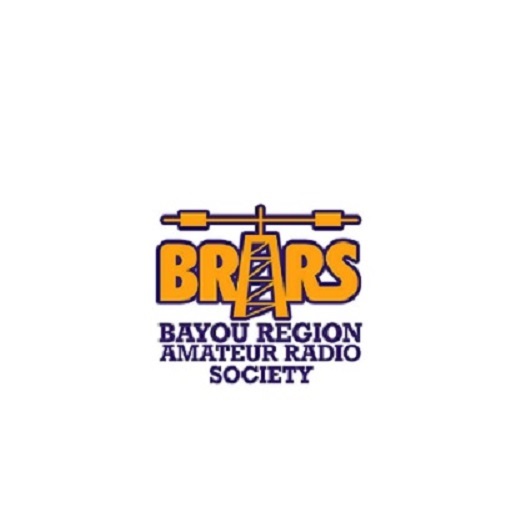 Our fundraising non-profit arm, BRARS, participates in the GiveNOLA.org fundraiser annually.
A donation to the Society is tax deductible and is appreciated by all the folks that benefit from the Bayou Region of southeast Louisiana.
To make a donation, use the DONATE button to the left on this page.
NOTE: Donations CANNOT be credited toward Membership DUES.