Photo/Video Gallery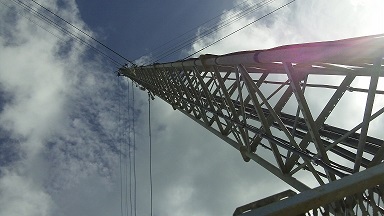 ABOVE: The tower site for the 147.390 repeater in Gray, LA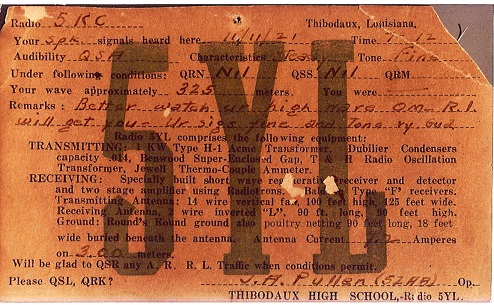 ABOVE: Our original club began in 1921, as FCC call sign 5YL at Thibodaux High School. Technology sure has changed since then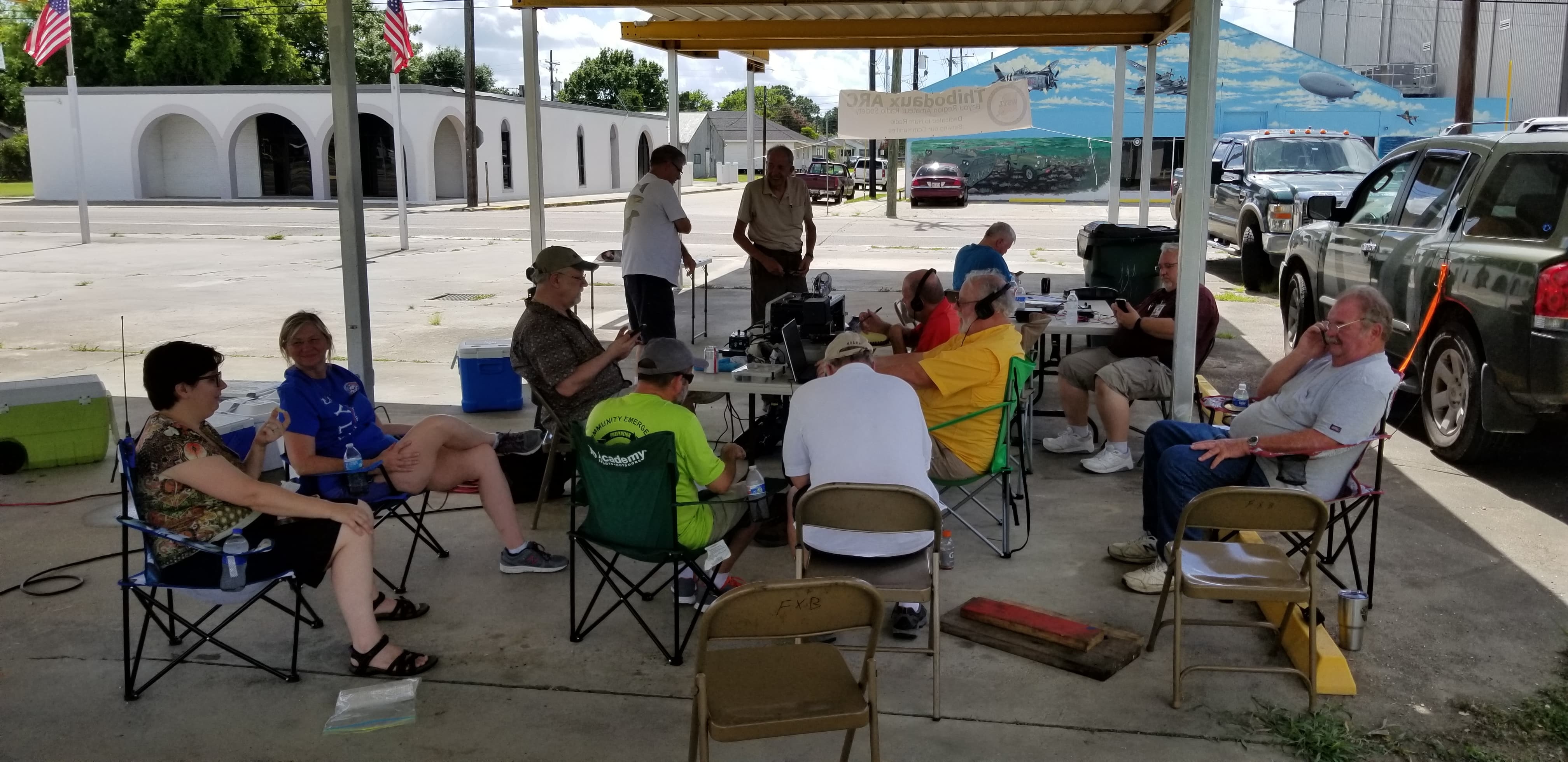 ABOVE: Field Day 2018 was held at the Regional Military Museum in Houma, LA. Great day!!!

ABOVE: Our meetings are held on the first Monday of each month at 19:15 (7:15 PM) at the Terrebonne Parish Library North in Gray, LA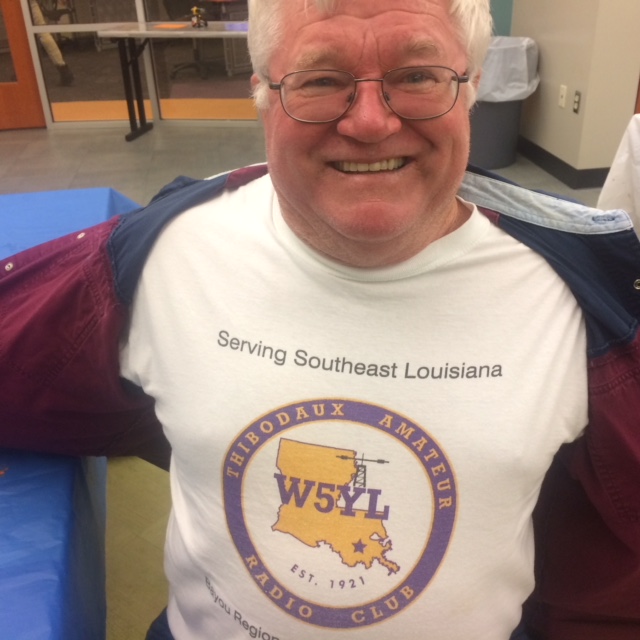 ABOVE: Secretary, Martin (N5PZJ) showing off his W5YL T-shirt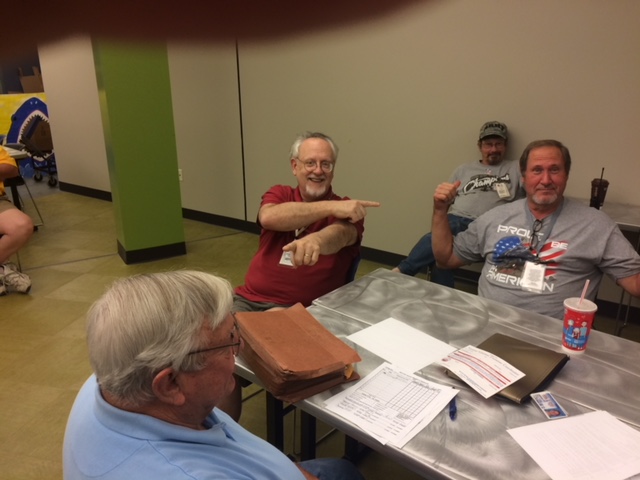 ABOVE: Jimmy (KG5JIM) passes EXTRA Class test, with John (WB5PDZ) clowning with Vice-President, Don (WA5PRI). Dan (AD5NW) is in the back.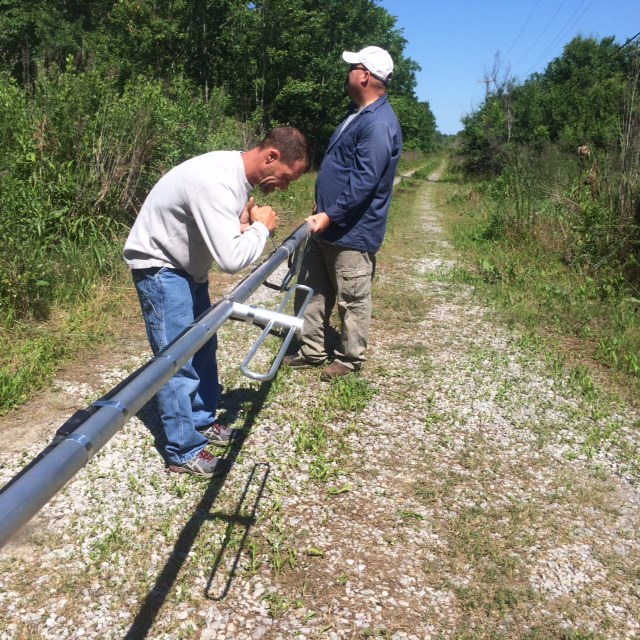 ABOVE: Tower Techs Unlimited assemble the DB-224 antenna prior to installing it at 550 ft in Theriot, LA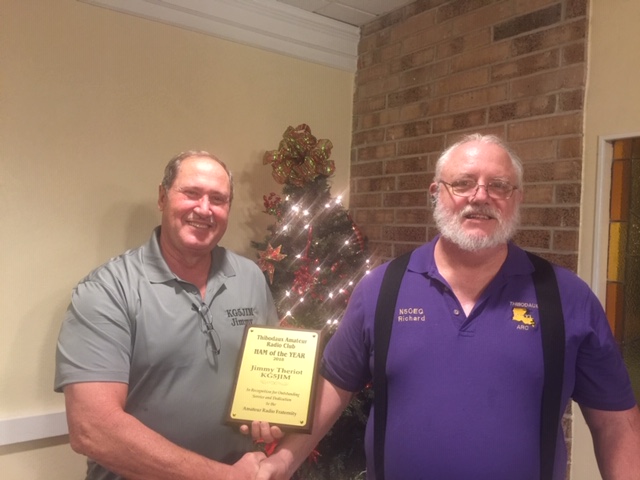 ABOVE: Jimmy, KG5JIM, receives 2018 Ham of the Year Award from Richard, N5OEQ, Ham of the Year 2017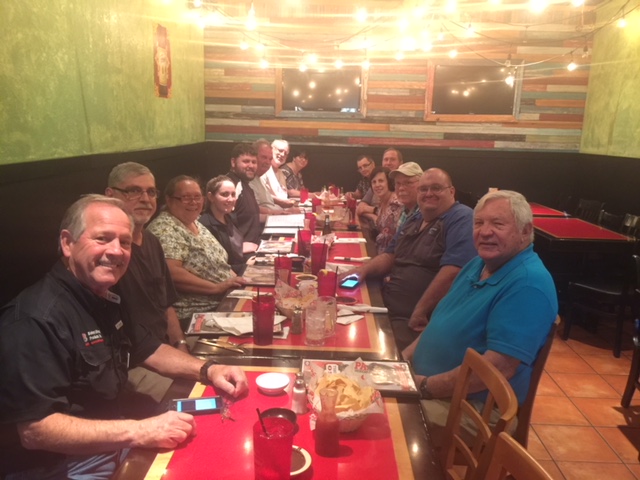 ABOVE: March 2018 Dinner Social at El Paso Mexican Grill in Thibodaux, LA. A good time was had by all.
ABOVE: Mike, WB0LNS, moved to Chauvin, LA from St Louis, MO and joined the club. Welcome!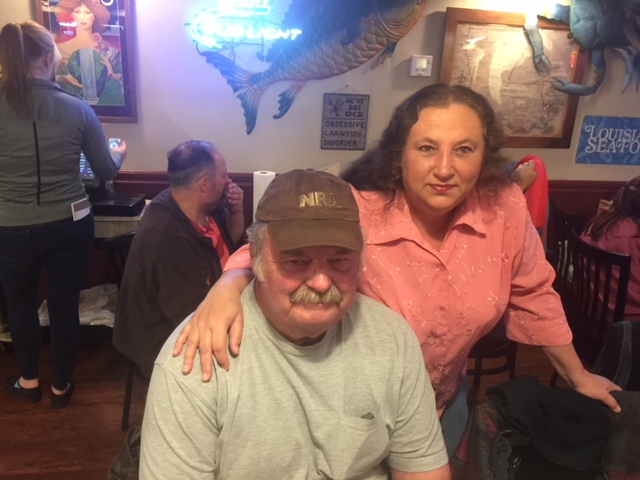 ABOVE: John, KB7ZMD, and wife, Karen, at Cajun Critters Restaurant in January, 2018. John is a new addition to our Repeater Committee.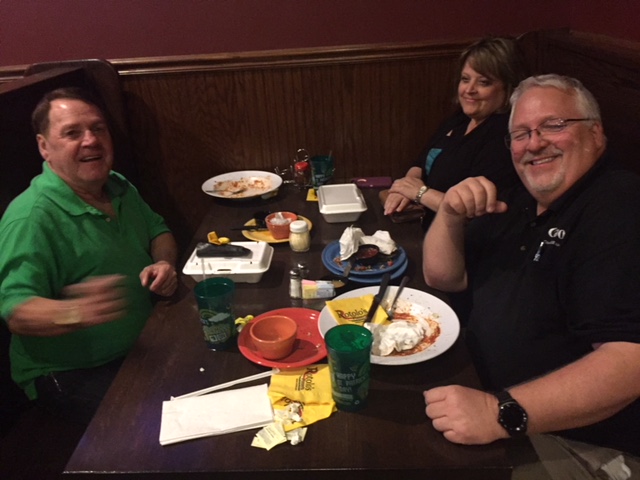 ABOVE: Jason Pepper, KG5VHT, with his wife, and Mike St Pierre, KG5TGN, at Rotolo's Italian Restaurant in Houma, LA, February, 2018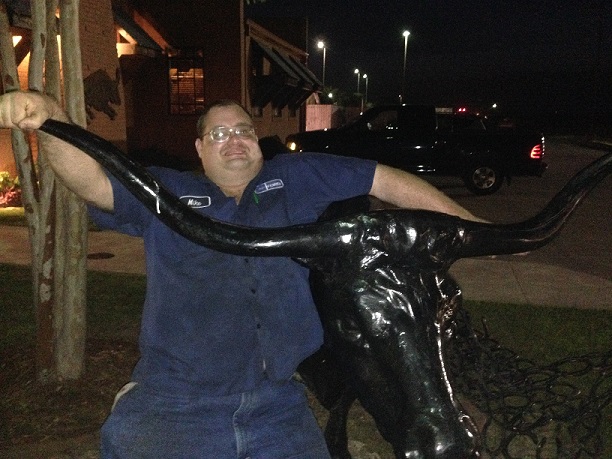 ABOVE: Radio Officer, Mike (KC5OKP) commanding the steer to obey a "Ham" at Santa Fe Steakhouse, Thibodaux, LA. Guess who won...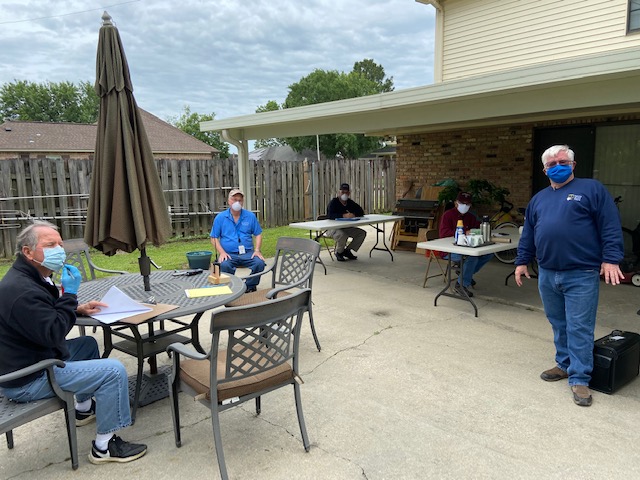 ABOVE: Remote testing done due to COVID pandemic conducted at alternate location from library. Social distancing amd mask policy were observed..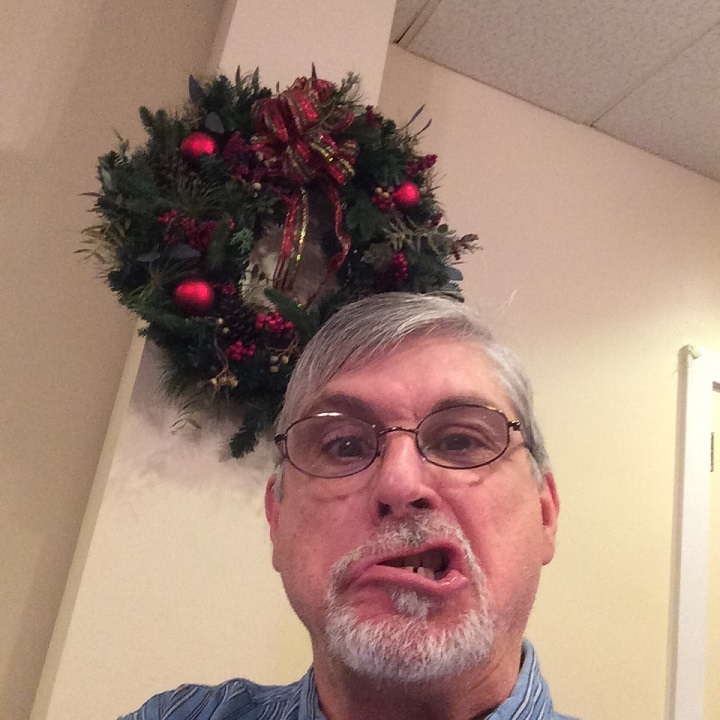 ABOVE: President George, WB5PKK, is really Scrooge, for those who didn't know.....just saying