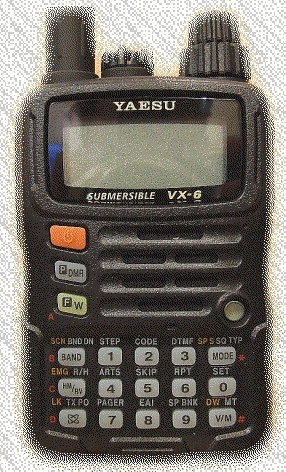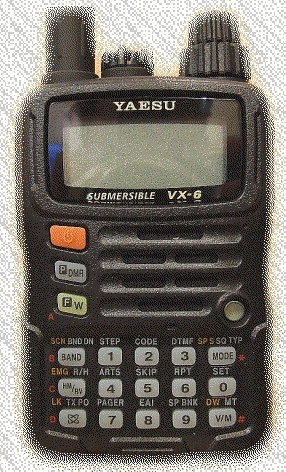 W6SD .-- -.... ... -..
Founded in 1946 at the end of WWII, our club has been true to one simple philosophy --
help others and have fun doing it.
November 2013 Carrier Graphical
Click on the link below for the form:
SFVARC Membership Application & Renewal Form
Latest Information

2014 ARRL Arizona Section Convention
The 2014 ARRL Arizona Section Convention, to be held in conjunction with the annual Yuma Hamfest. This event is just two months away, held Friday and Saturday, February 14-15, 2014 at the Yuma County Fairgrounds in Yuma, Arizona.

Now in our tenth year and one of the largest hamfests in the ARRL's Southwestern Division, the Yuma Hamfest is one of the few multi-day convention-style hamfests held in Arizona. We feature commercial exhibitors and vendors, tailgating, grand prizes worth $13,700, on-site RV camping, free parking, seminars held in parallel tracks, amateur license testing, DXCC card checking, an antenna clinic & transmitter hunt, our famous "Buzzard BBQ" dinner, great hourly door prizes, a hospitality area, the "Country Store" consignment sales area, and much more.

Admission is only $5, tailgating spots are $10 for the weekend, and we offer a food concession run by a professional chef. Our now-famous "Buzzard BBQ" dinner is only $10 and has sold out for the last three years. We are giving away a Samsung Note 10.1 tablet as an admission registration prize to someone just for attending. You should mark the third weekend of February on your calendar and plan on attending the Yuma Hamfest.

Please check our website at www.yumahamfest.org for more information. If you have questions, contact us at info @ yumahamfest.org or by phone at 928-305-1034.

Flyer for the 2014 Yuma Hamfest

Roger Hunt, K7MEX
Director, Yuma Hamfest

Want to order a club badge? Go here!
The SFVARC badge comes standard with a safety pin fastener and may
also be ordered with other fasteners. Click here to see optional fasteners.
---
LENORE JENSEN, W6NAZ, PHONE PATCHING TO VIETNAM VIA MARS

---
Vintage ARRL ham radio movie converted from
16mm film to video tape many years ago.
---
Here's a couple of YouTube videos you will enjoy:

Monthly Meetings
General Meeting third Friday of every month at 7:30pm.
We are located at the Northridge Medical Center Hospital.
18300 Roscoe Blvd.
Northridge, CA 91325
5th floor Penthouse
Monthly Luncheon

We are headed to Lulu's for our next lunch.
See you on the second Saturday of the
month at 11:30am. 16900 Roscoe
Bl, Van Nuys, CA 91406. 818-988-0707.
Elaine
Lunch at Denny's every Thursday @ 10:00am
Several members of the club gather for lunch on:
Thursdays at 10:00 a.m. at Denny's.
16575 Sherman Way
Van Nuys, CA 91406-3732
(818) 994-0952
Everyone is welcome to attend.
The San Fernando Valley Amateur Radio Club offers, to a licensed ham, a simplex net on 2 meters. The net is held every Tuesday evening at 20:00 local time on 145.570 MHz. All amateurs are welcome to check-in.
We hold 2m Repeater Net every Thursday Evening (with some exceptions) at 20:00 local time on the Magic Mountain Machine at 147.735 MHz, with a transmit offset down (-) 600 KHz and a PL tone of 100 Hz. If Magic is down or unavailable, we will meet on the Duck Mountain Machine at 147.240 MHz, with a plus (+) transmit offset and no PL tone. All amateurs are welcome to check in.
A High Frequency Net on Wednesday Evenings at 20:00 local time. This net takes place at 28.310 MHz +/- QRM. This is in the Upper Side Band Mode. All amateurs are welcome to check in.
The San Fernando Valley Amateur Radio Club would like to extend a special thanks to the owner of the Magic Mountain Repeater, Dennis, KB6C, for allowing us to use his repeater each and every week for our nets.
Every year we participate in the ARRL Field Day. This year it is June 22-23, 2013 (Always The Fourth Full Weekend In June.)