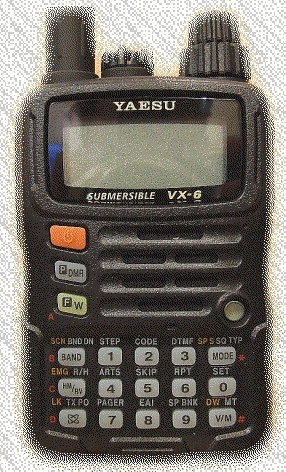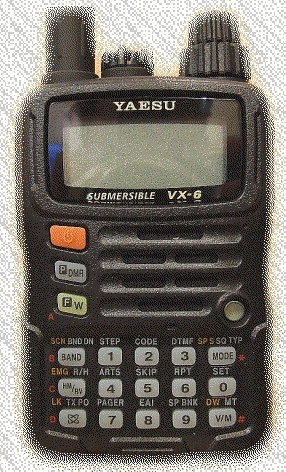 W6SD .-- -.... ... -..
Founded in 1946 at the end of WWII, our club has been true to one simple philosophy --
help others and have fun doing it.
February 2014 Carrier Graphical
Click on the link below for the form:
SFVARC Membership Application & Renewal Form
Latest Information
Field Day – Strategies, Tactics and Techniques by Marty Woll N6VI
February 21, 2014 Guest Speaker

Do you view ARRL's Field Day as a contest, a public-relations event, a training opportunity, a disaster communications drill, or some of each? This presentation addresses the factors that drive a variety of planning decisions for those participating in this always-popular event. It identifies tactical opportunities to get more out of your Field Day efforts and ways to tackle such problems as cross-band interference and incorporation of a Get-On-The-Air (GOTA) station into a group's primary operation.

Marty has been our speaker last year May as well. His presentation on Emergency Power, Loads, Sources and Management was excellent and was well received by the club's membership. Marty has been in Amateur Radio for over forty-seven years and is a frequent speaker at radio clubs and conventions. A retired CPA with a major international accounting firm, he holds an Extra Class license and is a Life Member of the ARRL Marty is a founding member of the Southern California Contest Club and has served as a member and chair of the ARRL's Contest Advisory Committee. In nearly 20 contest expeditions, Marty has set up and operated amateur radio stations on six continents.

John VanEgmond
---
Sent: Saturday, January 25, 2014 9:08 PM
Subject: BIARA / NI6BB ARRL affiliated association charter presentation

Hi All,

Per the suggestion of our SCM David Greenhut I have coordinated an event on Battleship Iowa for the ARRL officials to formally present our Charter to BIARA / Battleship Iowa Amateur Radio Association. I have also arranged for discounted $10 tickets to tour the Battleship of Presidents.

The proposed date and time for the presentation will be February 15th, at 1100, at the discage antenna on the bow. To obtain the discounted rate I will need an approximate head count to finalize the deal. This offer is open to ALL licensed amateur radio operators and the key will probably require the presentation of a copy of your license or similar proof.

I ask that the LAACARC pass the word ASAP and have any and all who would like to participate to RSVP to me at w6hb@arrl.net.

73 - Doug Dowds - W6HB
BIARA - Battleship Iowa Amateur Radio Association
President & Co-founder

https://maps.google.com/maps?q=uss+iowa&client=firefox-a&ie=UTF8&hq=uss+iowa&hnear=Los+Angeles,+California&ll=33.742069,-118.278744&spn=0.006539,0.007864&t=h&z=17&vpsrc=6
Battleship USS Iowa 250 S Harbor Blvd, Los Angeles, CA (877) 446-9261
http://www.pacificbattleship.com/

Relayed from Don, WG6H.
---
AOR Manufacturer Day

HRO Burbank
Saturday, March 8, 2014
10 am to 5:30 pm

Check out AOR's new ARD-300 Multi-Digital Voice Decoder.
Works with your analog receiver to receive D-Star, P25, Kenwood NXDN & others!

http://www.hamradio.com/detail.cfm?pid=H0-013038

The ARD300 decodes the following digital modes.
APCO 25 (P25) (Phase 1 conventional)
ICOM (R) D-STAR
NXDN (6.25kHz mode)
YAESU (R) (V/D mode)
ALINCO (R) (for EJ-47U only)
dPMR (dMPR446 and Tier 1 mode)
Powerful features!

Versatile and powerful digital voice decoder/demodulator for your trusted analog receiver!
- Decodes dPMR, NXDN and popular amateur digital voice mode from Icom, Alinco and Yaesu.
-Decodes APCO P25 voice signals, used for example by U.S. military and diplomatic services around the world.
- Compatible with AOR legacy receivers AR8600MK2, AR5000(A/+3), AR-ONE and newer AR2300, AR5001D, AR6000.
- Supports any other brand's receiver featuring a 10.7MHz or 45.05MHz IF output!(*1)

HRO Discount Price: $819.95

Want to order a club badge? Go here!
The SFVARC badge comes standard with a safety pin fastener and may
also be ordered with other fasteners. Click here to see optional fasteners.
---
LENORE JENSEN, W6NAZ, PHONE PATCHING TO VIETNAM VIA MARS

---
Vintage ARRL ham radio movie converted from
16mm film to video tape many years ago.
---
Here's a couple of YouTube videos you will enjoy:

Monthly Meetings
General Meeting third Friday of every month at 7:30pm.
We are located at the Northridge Medical Center Hospital.
18300 Roscoe Blvd.
Northridge, CA 91325
5th floor Penthouse
Monthly Luncheon

We are headed to Lulu's for our next lunch.
See you on the second Saturday of the
month at 11:30am. 16900 Roscoe
Bl, Van Nuys, CA 91406. 818-988-0707.
Elaine
Lunch at Denny's every Thursday @ 10:00am
Several members of the club gather for lunch on:
Thursdays at 10:00 a.m. at Denny's.
16575 Sherman Way
Van Nuys, CA 91406-3732
(818) 994-0952
Everyone is welcome to attend.
The San Fernando Valley Amateur Radio Club offers, to a licensed ham, a simplex net on 2 meters. The net is held every Tuesday evening at 20:00 local time on 145.570 MHz. All amateurs are welcome to check-in.
We hold 2m Repeater Net every Thursday Evening (with some exceptions) at 20:00 local time on the Magic Mountain Machine at 147.735 MHz, with a transmit offset down (-) 600 KHz and a PL tone of 100 Hz. If Magic is down or unavailable, we will meet on the Duck Mountain Machine at 147.240 MHz, with a plus (+) transmit offset and no PL tone. All amateurs are welcome to check in.
A High Frequency Net on Wednesday Evenings at 20:00 local time. This net takes place at 28.310 MHz +/- QRM. This is in the Upper Side Band Mode. All amateurs are welcome to check in.
The San Fernando Valley Amateur Radio Club would like to extend a special thanks to the owner of the Magic Mountain Repeater, Dennis, KB6C, for allowing us to use his repeater each and every week for our nets.
Every year we participate in the ARRL Field Day. This year it is June 22-23, 2013 (Always The Fourth Full Weekend In June.)