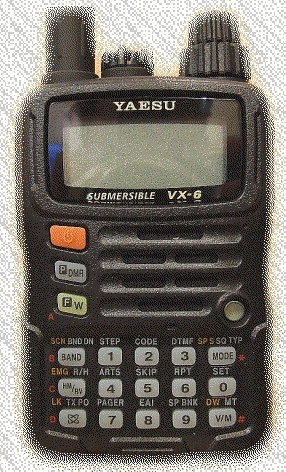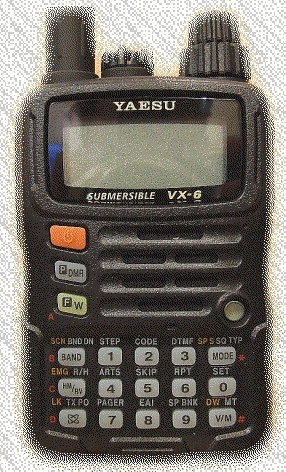 W6SD .-- -.... ... -..
Founded in 1946 at the end of WWII, our club has been true to one simple philosophy --
help others and have fun doing it.
Click on the link below for the form:
Make note our our !
San Fernando Valley ARC
P.O. Box 280244
Northridge, CA 91328-0244
SFVARC Membership Application & Renewal Form
Latest Information
May's guest speaker is our own Bernard Falkin, KG6FBM, teaching his class in "Using Smartphones in Amateur Radio."
Our next meeting will be on May 19th and we will be meeting at the LAPD West Valley station, 19020 Vanowen St, Reseda, CA 91335. Please park behind the Library, west of the station, and not in the parking lot in front of the station.
Upcoming events.
Field Day, June 24-25, 2017
QCWA 70th Anniversary, CHARITY Cruise, October 18 – 29, 2017

For hams new to DX, The New DXer's Handbook, written by Bryce Anderson, K7UA, is a must read. It is about 40 pages in length and answers all the questions. Best of all, it is a free download.
Thank you Mark, K6FG

Want to order a club badge?
The SFVARC badge comes standard with a safety pin fastener and may
also be ordered with other fasteners. They have optional fasteners.
Contact ko6v@arrl.net
Monthly Meetings
General Meeting third Friday of every month at 7:30pm.
Third Friday of the month, 7:30 p.m. at LAPD West Valley station
19020 Vanowen St,
Reseda, CA 91335
community room. Park behind the library.
Lunch at Denny's every Thursday @ 10:00am
Several members of the club gather for lunch on:
Thursdays at 10:00 a.m. at Denny's.
16575 Sherman Way
Van Nuys, CA 91406-3732
(818) 994-0952
Everyone is welcome to attend.
The San Fernando Valley Amateur Radio Club offers, to a licensed ham, a simplex net on 2 meters. The net is held every Tuesday evening at 20:00 local time on 145.570 MHz. All amateurs are welcome to check-in.
We hold 2m Repeater Net every Thursday Evening (with some exceptions) at 20:00 local time on the Magic Mountain Machine at 147.735 MHz, with a transmit offset down (-) 600 KHz and a PL tone of 100 Hz. If Magic is down or unavailable, we will meet on the Duck Mountain Machine at 147.240 MHz, with a plus (+) transmit offset and no PL tone. All amateurs are welcome to check in.
A High Frequency Net on Wednesday Evenings at 20:00 local time. This net takes place at 28.310 MHz +/- QRM. This is in the Upper Side Band Mode. All amateurs are welcome to check in.
The San Fernando Valley Amateur Radio Club would like to extend a special thanks to the owner of the Magic Mountain Repeater, Dennis, KB6C, for allowing us to use his repeater each and every week for our nets.
Every year we participate in the ARRL Field Day. This year it is June 27-28, 2015 (Always The Fourth Full Weekend In June.)