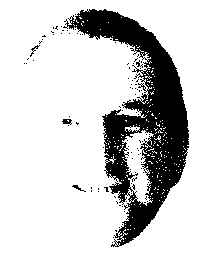 This page is the official index page for my web site, and serves the purpose of introducing me and providing links to all of my web pages, which are listed on the left if you wish to have a poke around.
The less sleepy among you may have already noticed that my name is Andrew Westcott, although amongst my friends I get called Andy, along with a few more colourful names. I was born in 1962 and was fortunate enough to have been brought up on a farm in the village of Doddiscombsleigh which is located within the Teign Valley, Devon, in the South-West of England. This gave me and my friends considerable scope for childhood exploration, with the vast woodlands, steep sided valleys and many disused quarries and mine workings in the area.
Unfortunately, the untimely death of my father made it necessary for us to sell the farm and I subsequently ended up in a property near a village on the southern edge of the Blackdown Hills, East Devon.
Work-wise, I was up until relatively recently engaged in a workshop situated within the warehouse of an engineering company where I made and assembled various agricultural components, mainly bespoke PTO shafts and hydraulic hoses and related components, along with anything else too difficult or greasy for the poor sods elsewhere in the company to manage. These days though, I work as a professional dog walker which allows me to enjoy the company of dogs and get out and about as I like to do.
I have loads of interests and hobbies, some of them perhaps a little eccentric and a few just plain weird. For example, I enjoy photography, I'm interested in astronomy, geology, palaeontology, meteorology, I like messing with electronics, I'm a licensed radio amateur... in fact just about anything scientific interests me, whether it be chemistry, biology or physics. I don't claim to know much about these subjects, I'm just interested in them.
As I indicated earlier, photography is one of my interests despite my hair-wrenching ineptitude at it, so you'll find that a lot of images have been used throughout the various pages; in most cases they can be clicked on to load a higher resolution version of the picture if you happen to wish to see one, and in some cases, resting your mouse over the caption may reveal a 'tooltip' offering more information.
Please note:
All photography and text is my own work unless otherwise stated, and is therefore subject to copyright.

I'm happy for my photographs to be used in non-commercial web sites as long as an HTML link is provided to whichever of my pages contains the photograph and clear credit for the image is given.

Use of my photographs for commercial purposes is expressly prohibited unless I have granted you full permission, and any terms associated with that permission have been adhered to.
If you really want to, I can be contacted at the following address: